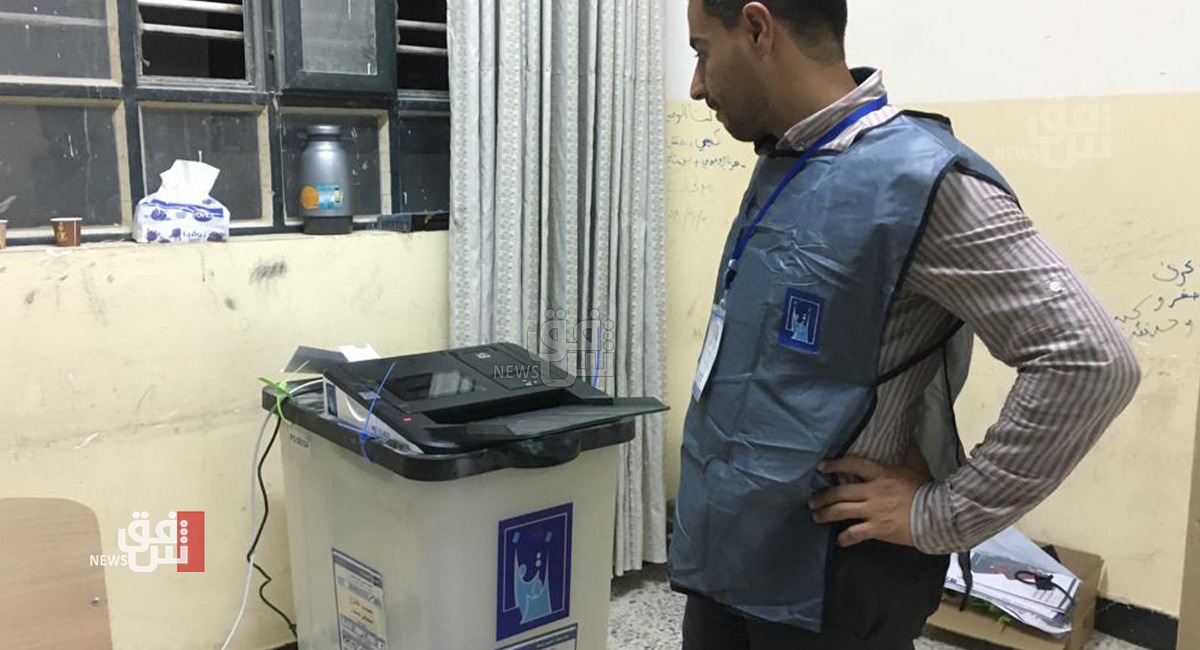 politicsBaghdadbreakingParliament electionsManual counting and sortingpolling stations 2021-11-15 07:46A-AA+
Shafaq News/ The Independent High Electoral Commission in Iraq announced, on Monday, the recounting of ballot boxes for more than one electoral station in the sixth district in Baghdad, and the results were identical, with the exception of eight stations.
In a statement received by Shafaq News Agency, the commission said that it had conducted manual counting of stations that were obligated to it by the Judicial Authority for Elections to verify the validity of the measures taken and the extent of their impact on the applicant's eligibility to win membership in the House of Representatives and the number of real votes he obtained as a result of the poll.
She indicated that these stations for the sixth constituency (Baghdad Al-Rusafa Elections Office), and included 108 stations, were counted and sorted in the (Al-Sharaf) hall in Baghdad, confirming that they were identical during visual viewing, except for the boxes of eight stations in which ballot papers were found that were found to be invalid, through their scrutiny. by the Central Committee formed for this purpose.
She indicated that she submitted the result to the Board of Commissioners, who in turn will send it to the Judicial Authority for Elections to have her say in it, adding that the procedures were carried out in the presence of international observers and a number of civil society organizations specialized in monitoring elections, in addition to agents of political entities, to follow up the process in accordance with the applicable regulations.
The Iraqi parliamentary elections, which took place on the tenth of last October, witnessed the objection of many blocs, parties and candidates to the results announced by the Electoral Commission, most notably the Shiite blocs that challenged the results and accused the commission of manipulating the votes of the voters.
https://shafaq.com/ar/%D8%B3%DB%8C%D8%A7%D8%B3%D8%A9/8-%D9%85%D9%86%D9%87%D8%A7-%D8%BA%D9%8A%D8%B1-%D9%85%D8%B7%D8%A7%D8%A8%D9%82%D8%A9-%D8%A7%D9%84%D9%85%D9%81%D9%88%D8%B6%D9%8A%D8%A9-%D8%AA%D9%86%D9%87%D9%8A-%D8%B9%D8%AF-%D9%88%D9%81%D8%B1%D8%B2-%D9%85%D8%AD%D8%B7%D8%A7%D8%AA-%D8%A7%D9%82%D8%AA%D8%B1%D8%A7%D8%B9-%D8%A7%D9%84%D8%AF%D8%A7-%D8%B1%D8%A9-%D8%A7%D9%84%D8%B3%D8%A7%D8%AF%D8%B3%D8%A9-%D8%A8%D8%A8%D8%BA%D8%AF%D8%A7%D8%AF