PoliticiansBreakingSoleimaniAl-KazimiThe EngineerThe Public Prosecution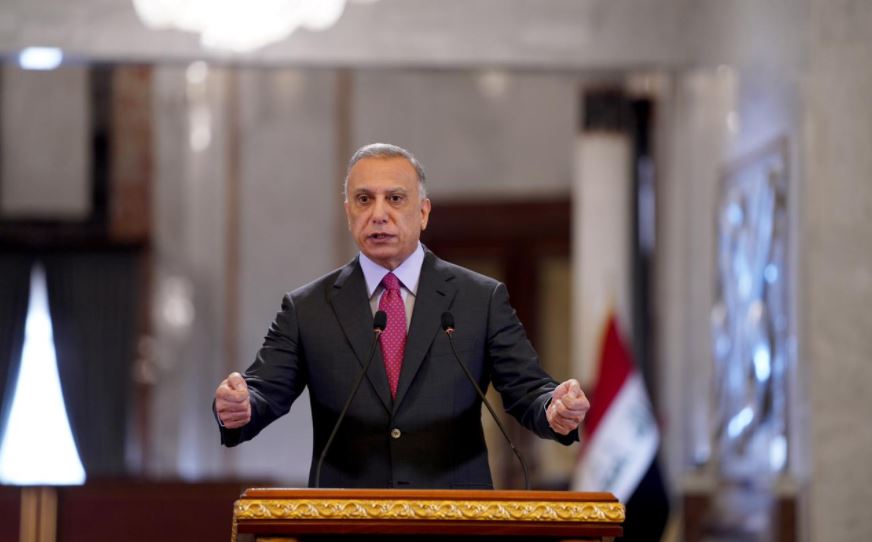 2023-04-30 13:08Font
Shafaq News / The public prosecution decided to refer former Iraqi Prime Minister Mustafa Al-Kazimi to the investigation into the case of targeting "victory leaders" and "violating the sovereignty of Baghdad airport" in his capacity as head of the intelligence service.
Official documents issued by the Presidency of Public Prosecution revealed on Sunday, and issued on April 4, obtained by Shafaq News, showed that the Presidency of the Public Prosecution, in its response to the book of MP Hussein Monis, directed the Federal Court of Inquiry to take legal action regarding what was reported on the research of the book and inform us as soon as possible.
Muunass had asked the head of the Public Prosecution Service to file a judicial complaint against the former head of the intelligence service Mustafa Al-Kazemi, stating that "based on the powers entrusted to the agency to protect the state system and security, take care of the supreme interests of the people and preserve the state and public sector funds, as well as contribute with the judiciary and competent authorities to the rapid detection of criminal acts, we submit this request, asking to take legal action against the former head of the intelligence service Mustafa Al-Kazimi, in order to his serious negligence and negligence with some of the agency's employees assigned to do not provide the necessary security information to the Commander-in-Chief of the armed forces for the purpose of taking appropriate measures that would prevent endangering the safety of civil aviation." At Baghdad International Airport, it was threatened on 3/1/2020 as a result of the American missile bombing by drones, which resulted in the martyrdom of the Vice President of the Popular Mobilization Authority Abu Mahdi Al-Mohandis, the guest of Iraq, General Qassem Soleimani and their companions, and causing many intentional damage to public money with regard to the wheels belonging to the Popular Mobilization Authority that were carrying them.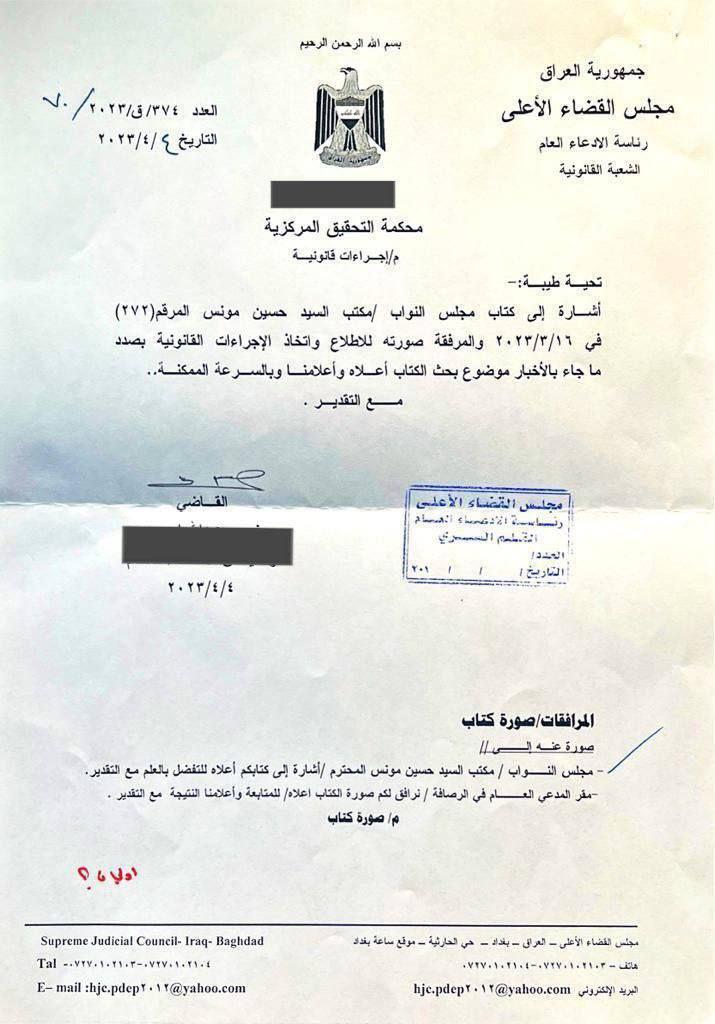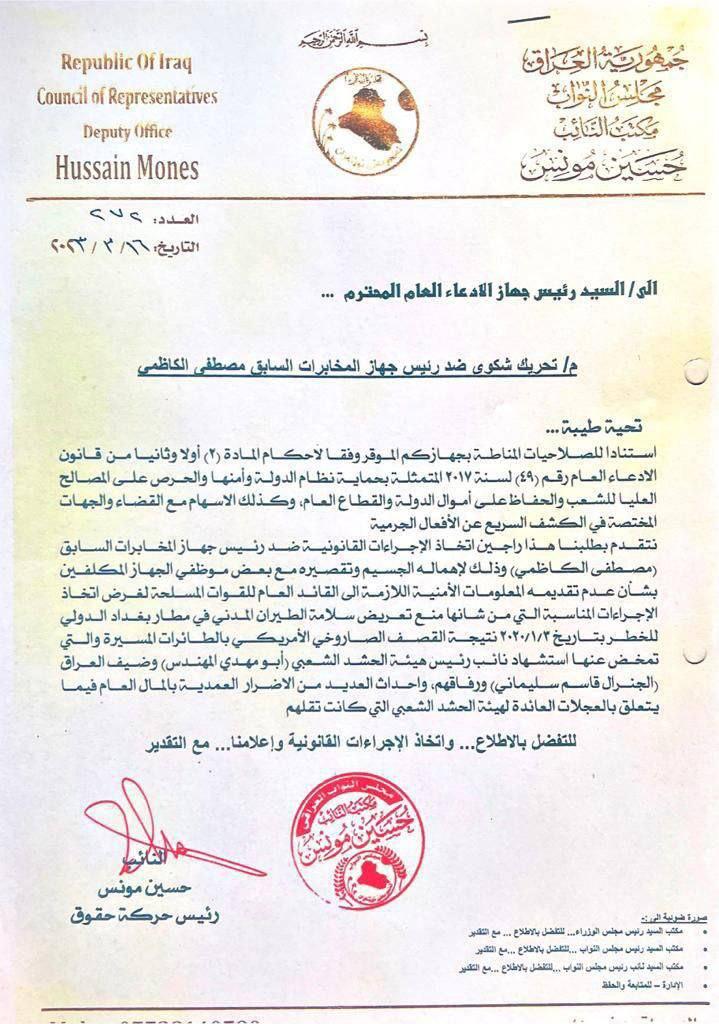 https://shafaq.com/ar/سیاسة/الادعا-العام-يحيل-الكاظمي-لى-التحقيق-في-قضية-استهداف-سليماني-والمهندس