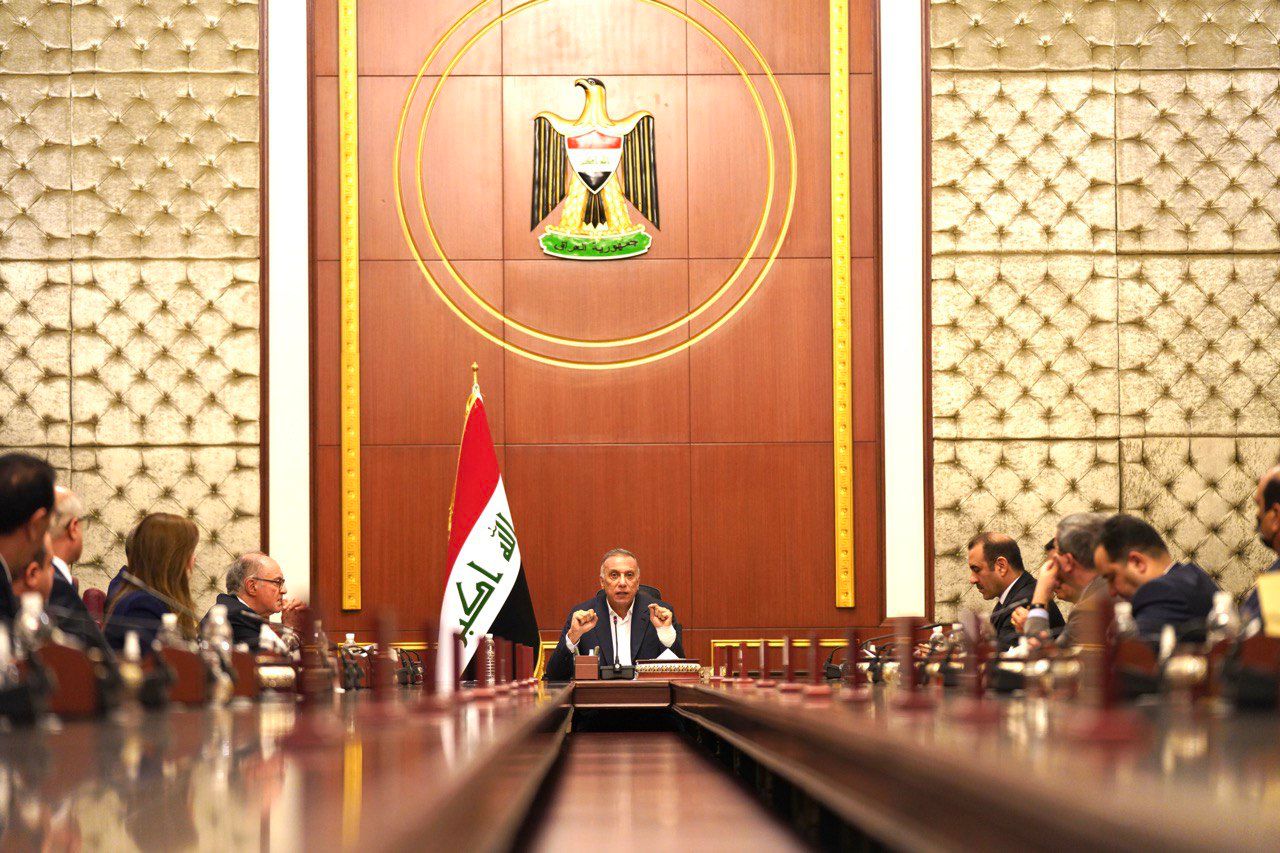 politicsbreakingMustafa Al-Kazemi 2021-11-07 13:30A-AA+
Shafaq News / The head of the caretaker government, Mustafa Al-Kazemi, threatened, on Sunday evening, the perpetrators of an assassination attempt at dawn today, by targeting his house with three booby-trapped drones, which no party has adopted until now, stressing that they know them well and will expose them.
Al-Kazemi said while presiding over an extraordinary session of the Council of Ministers, "Last night, my house was attacked by targeting with drones directed at it directly, and this cowardly act is not worthy of the brave, and does not express the will of the Iraqis."
"We will pursue those who committed yesterday's crime, we know them well and we will expose them, and the hand of justice will reach the killers of the martyr Colonel Nibras Farman, an officer of the Iraqi National Intelligence Service," he added.
sequel..
https://shafaq.com/ar/%D8%B3%DB%8C%D8%A7%D8%B3%D8%A9/%D8%A7%D9%84%D9%83%D8%A7%D8%B8%D9%85%D9%8A-%D8%B3%D9%86%D9%84%D8%A7%D8%AD%D9%82-%D8%A7%D9%84%D8%B0%D9%8A%D9%86-%D8%A7%D8%B1%D8%AA%D9%83%D8%A8%D9%88%D8%A7-%D8%AC%D8%B1%D9%8A%D9%85%D8%A9-%D8%A7%D9%84-%D9%85%D8%B3-%D9%86%D8%B9%D8%B1%D9%81%D9%87%D9%85-%D8%AC%D9%8A%D8%AF%D8%A7-%D9%88%D8%B3%D9%86%D9%83%D8%B4%D9%81%D9%87%D9%85