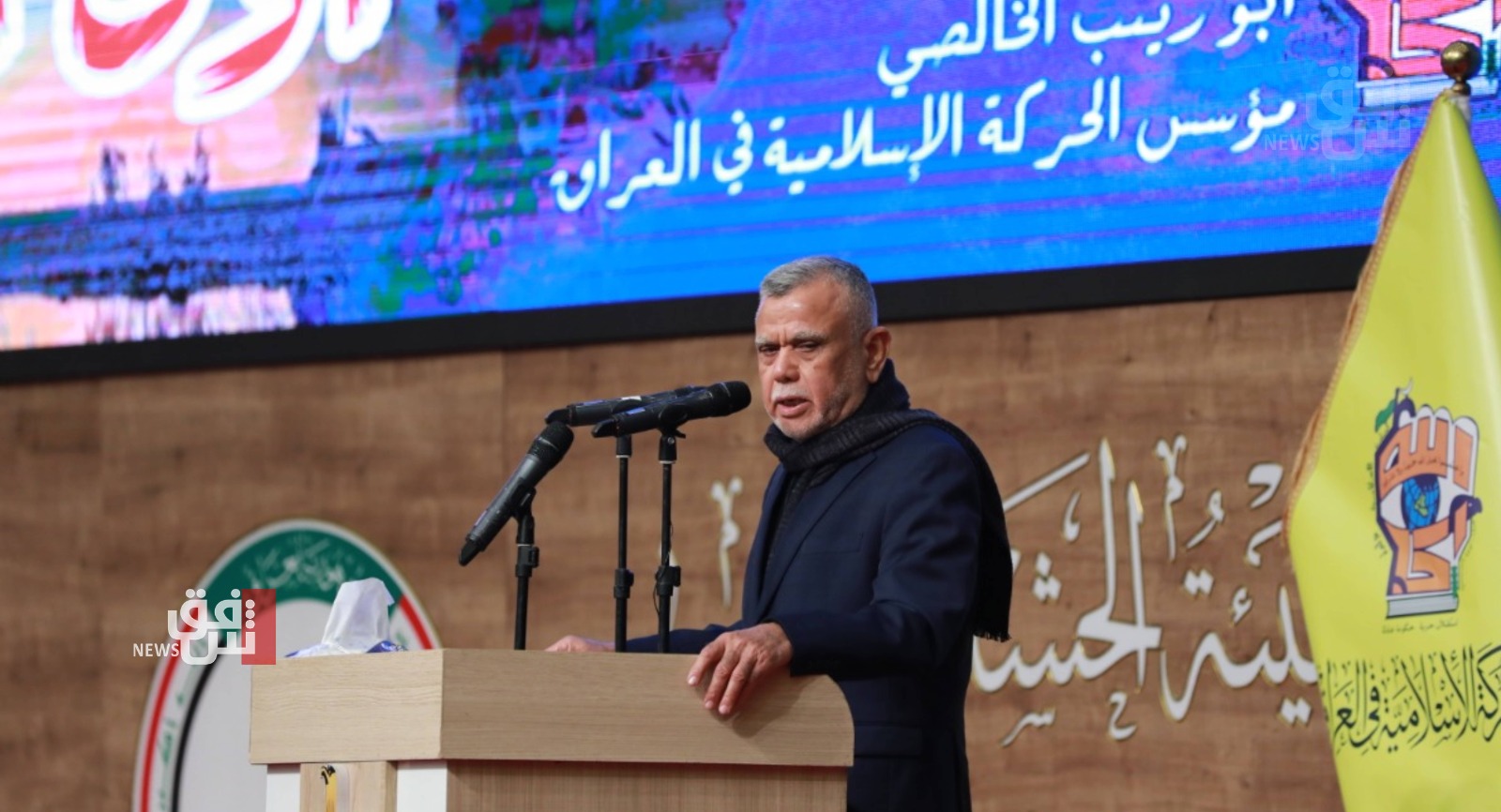 politicsbreakingMuqtada al-SadrHadi Al-Amri
2022-08-03 18:05A-AA+
Shafaq News/ Hadi al-Amiri, head of the Badr Organization affiliated with the coordination framework, announced on Thursday his support for holding early elections, a call made by the leader of the Sadrist movement, Muqtada al-Sadr.
Al-Amiri said in a statement, "We support holding the early elections called for by His Eminence Muqtada al-Sadr, especially since the previous elections were marred by many suspicions and objections."
He added that this requires a comprehensive national dialogue in order to set a date, mechanisms and requirements for holding them, and to provide appropriate climates for free, fair and transparent elections that restore citizens' confidence in the political process.
Earlier today, Tuesday, the leader of the Sadrist movement, Muqtada al-Sadr, called for the dissolution of the current parliament and the holding of early elections, which he said he had not yet decided whether or not to run.
With regard to the dialogue initiatives proposed by the various political blocs, Al-Sadr said, "There is no point in having dialogue with them. Dialogue with them has been tried and tested, and it has only brought ruin and dependence on the country," referring to the forces of the coordination framework. Commenting on this, the head of the State of Law coalition, Nuri al-Maliki, said that resolving differences begins with a return to the constitution and respect for constitutional institutions, at a time when the head of the victory coalition Haider al-Abadi announced his welcome and support for the recent speech of the leader of the Sadrist movement.
https://shafaq.com/ar/%D8%B3%DB%8C%D8%A7%D8%B3%D8%A9/%D8%A7%D9%84%D8%B9%D8%A7%D9%85%D8%B1%D9%8A-%D9%8A%D8%B9%D9%84%D9%86-%D8%AA-%D9%8A%D9%8A%D8%AF%D9%87-%D9%84-%D8%AC%D8%B1%D8%A7-%D8%A7%D9%86%D8%AA%D8%AE%D8%A7%D8%A8%D8%A7%D8%AA-%D9%85%D8%A8%D9%83%D8%B1%D8%A9-%D9%88%D9%8A%D8%B7%D9%84%D8%A8-%D8%AD%D9%88%D8%A7%D8%B1%D8%A7