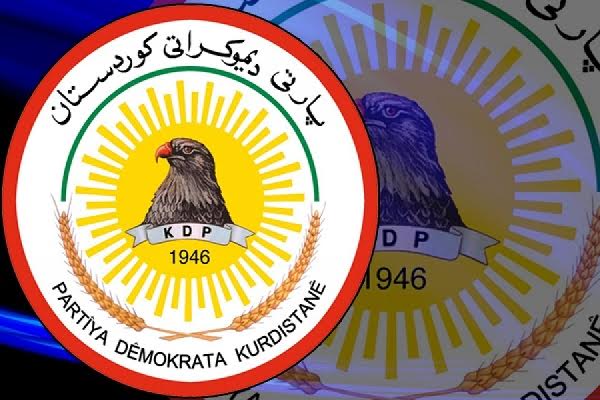 KurdistanbreakingKurdistan Democratic Party
2022-08-24 14:48A-AA+
Shafaq News/ Arafat Karam, the official in charge of the Iraq file at Barzani's headquarters, announced, on Wednesday evening, a condition to proceed with a political dialogue, in light of an escalating crisis in the Iraqi scene.
Karam said in his tweet, "We – in the Kurdistan Democratic Party – support dialogue, provided that all the main parties are present."
Earlier today, an informed source from within the coordination framework revealed that the framework sought to form a quinquennial committee that does not include Nuri al-Maliki and Qais al-Khazali, to address the dialogue with prominent cleric Muqtada al-Sadr.
The source told Shafaq News Agency, "The source continued, "The framework is trying to include the committee, the leader of the Al-Fateh Alliance Hadi Al-Amiri, Foreign Minister Fouad Hussein representing the Democratic Party, and the leader of the Patriotic Union of Kurdistan, Bafel Talabani, in addition to leaders who are accepted by Al-Sadr."
Muqtada al-Sadr's supporters object to the candidate for the coordination framework for the prime minister, Muhammad Shiaa al-Sudani, and the "Sadrists" stormed the House of Representatives and announced an open sit-in about a month ago, to pressure towards dissolving parliament and holding early elections.
On the other hand, the coordination framework, which includes a number of Shiite forces and parties, and is considered the main opponent of al-Sadr, warns against an attempt to "turn on the people, the state and its institutions."
The tension stems from when al-Sadr's bloc won 73 seats in the elections, making it the largest bloc in the 329-seat parliament, but talks aimed at forming a new government stalled for months, which prompted the resignation of al-Sadr's bloc's deputies, followed by the swearing in of 64 new deputies. In June, this made the Coordination Framework, the largest in parliament.
On the tenth of August, al-Sadr gave the Supreme Judicial Council one week to dissolve parliament to end the political impasse, but the Council stated that the matter was not within its powers, which prompted hundreds of "Sadrists" to sit outside the headquarters of the Judicial Council before instructing their leader to withdraw.
https://shafaq.com/ar/%D9%83%D9%88%D8%B1%D8%AF%D8%B3%D9%80%D9%80%D8%AA%D8%A7%D9%86%D9%8A%D8%A7%D8%AA/%D8%A7%D9%84%D8%AD%D8%B2%D8%A8-%D8%A7%D9%84%D8%AF%D9%8A%D9%85%D9%82%D8%B1%D8%A7%D8%B7%D9%8A-%D8%A7%D9%84%D9%83%D9%88%D8%B1%D8%AF%D8%B3%D8%AA%D8%A7%D9%86%D9%8A-%D9%8A%D8%B9%D9%84%D9%86-%D8%B4%D8%B1%D8%B7%D8%A7-%D9%88%D8%AD%D9%8A%D8%AF%D8%A7-%D9%84%D9%84%D9%85%D8%B6%D9%8A-%D9%81%D9%8A-%D8%AD%D9%88%D8%A7%D8%B1-%D8%B3%D9%8A%D8%A7%D8%B3%D9%8A