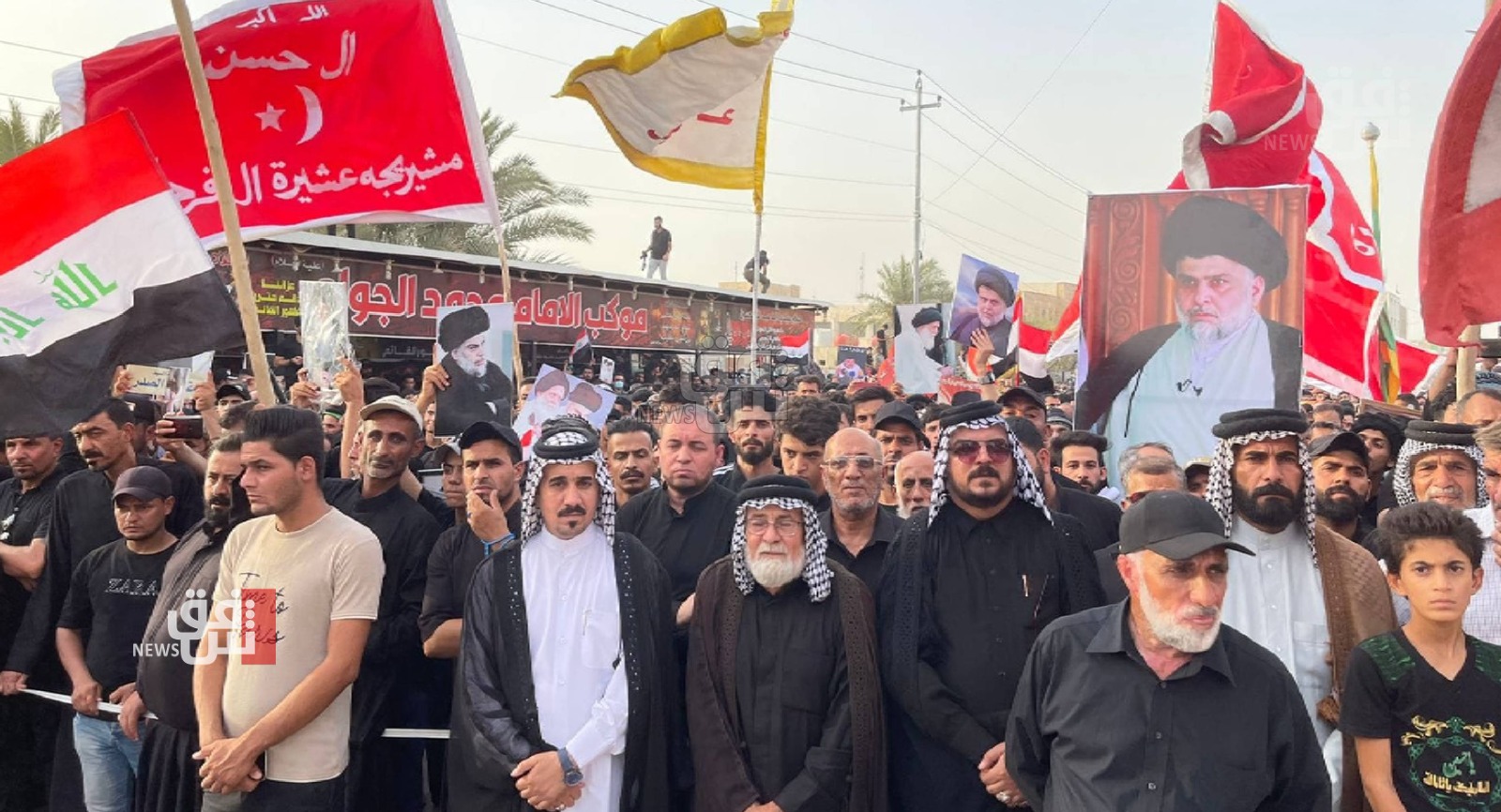 politicsbreakingMinister of Al-Sadr
2022-08-13 12:38A-AA+
Shafaq News/ The "Minister of the Leader" who is close to the leader of the Sadrist movement, Muqtada al-Sadr, called on all Iraqis, on Saturday, to go out in "million peaceful" demonstrations in Tahrir Square in the center of the capital, Baghdad "against corruption, militias and corrupt authoritarian parties."
This came in a blog published by the "Minister of the Leader" on social networking sites "Facebook", and attributed to Al-Sadr.
And he, close to Al-Sadr, said in his publication, "This is my last call (..) After the protest was divided into two camps, it became imperative for me to investigate which of the camps is more numerous and sympathetic to the Iraqi people, regardless of their affiliations."
Al-Sadr addressed all the Iraqi people, "with their clans, segments, sects and women, young and old, and children," saying, "Today, I count on you to advocate for Iraq for reform and save what is left of it so that you will not be a prey to corruption, injustice, militias, dependency, and the whims of corrupt and authoritarian parties."
He went on to address the Iraqis, "Yes, I am counting on you and I feel brave and not let down by you, for it is (the end of the last chance), through a united (peaceful) (million) demonstration from all Iraq's governorates, regions, villages and neighborhoods, and even from all its alleys and homes to head to the beloved capital, Baghdad. And to Tahrir Square, then to your protesting brothers to support reform for the love of Iraq, with a majestic (two million) march carrying the flags of Iraq and the banners of reform and banners of liberation and with your loud voices that shake the thrones of the miserable, then return to your homes safely and securely.
The leader of the Sadrist movement continued by saying, "Let us send a million-popular message to the whole world that: Iraq is with reform, and reform is with Iraq, and there is no place for corruption and the corrupt."
https://shafaq.com/ar/%D8%B3%DB%8C%D8%A7%D8%B3%D8%A9/%D9%88%D8%B2%D9%8A%D8%B1-%D8%A7%D9%84%D8%B5%D8%AF%D8%B1-%D9%8A%D8%AF%D8%B9%D9%88-%D9%84%D8%AA%D8%B8%D8%A7%D9%87%D8%B1%D8%A7%D8%AA-%D9%85%D9%84%D9%8A%D9%88%D9%86%D9%8A%D8%A9-%D9%81%D9%8A-%D8%A7%D9%84%D8%B9%D8%B1%D8%A7%D9%82