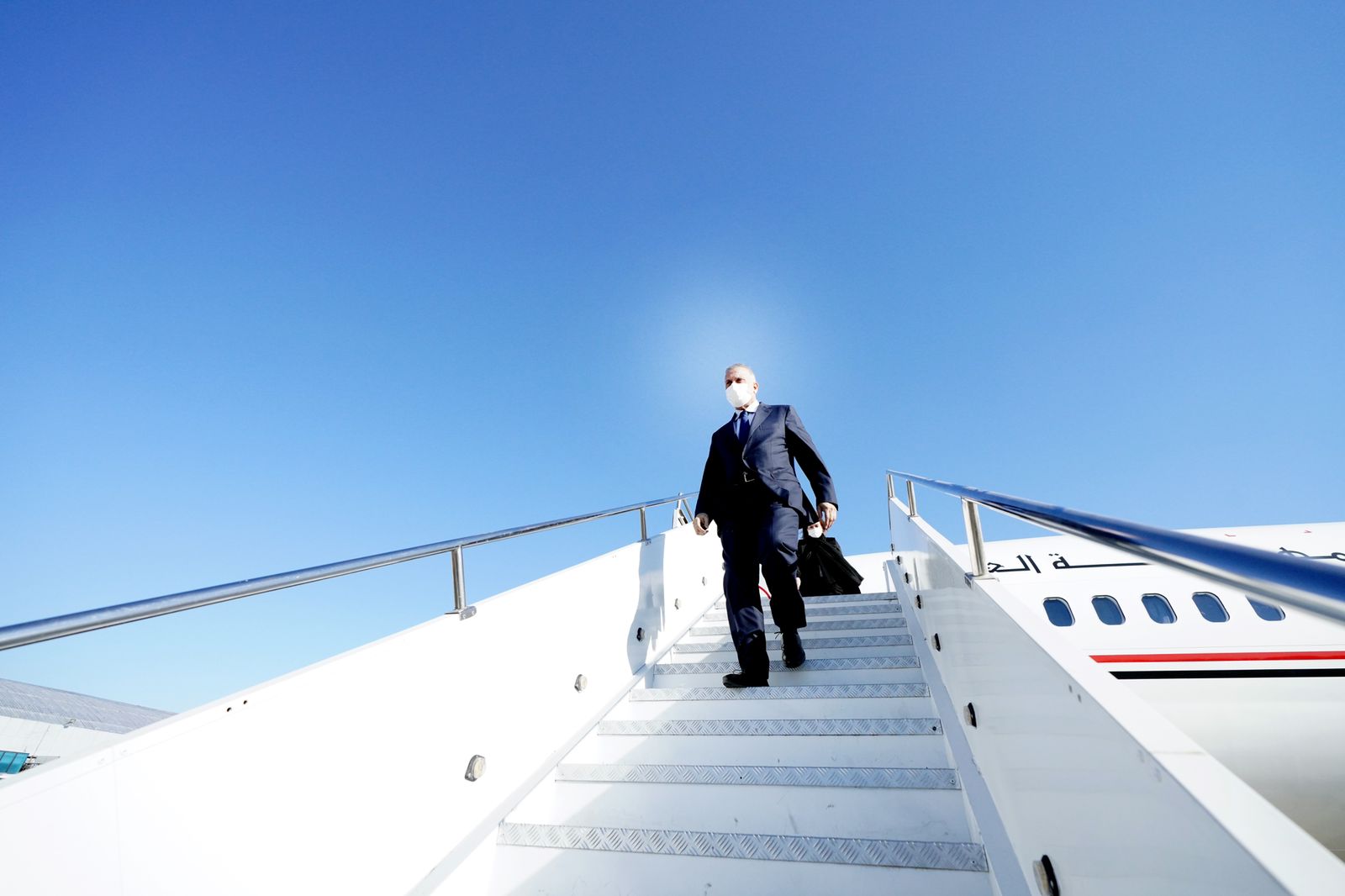 politicsIraqbreakingEgyptAl-KazemiVisitArab summit
2022-08-20 13:47A-AA+
Shafaq News/ The Iraqi Prime Minister, Mustafa Al-Kazemi is scheduled to travel to the Republic of Egypt in the next two days to participate in an Arab summit.
A government source told Shafaq News Agency, that the Council of Ministers will hold its session tomorrow, Sunday, due to Al-Kazemi's travel to Cairo on Monday, to participate in an Arab summit in which: Iraq, Egypt, Jordan, the UAE and Qatar will participate.
The source explained that the summit will discuss security and intelligence files, in addition to economic and political files, and the situation in the region in general.
https://shafaq.com/ar/%D8%B3%DB%8C%D8%A7%D8%B3%D8%A9/%D8%A7%D9%84%D9%83%D8%A7%D8%B8%D9%85%D9%8A-%D9%84%D9%89-%D9%85%D8%B5%D8%B1-%D9%84%D8%AD%D8%B6%D9%88%D8%B1-%D9%82%D9%85%D8%A9-%D8%B9%D8%B1%D8%A8%D9%8A%D8%A9