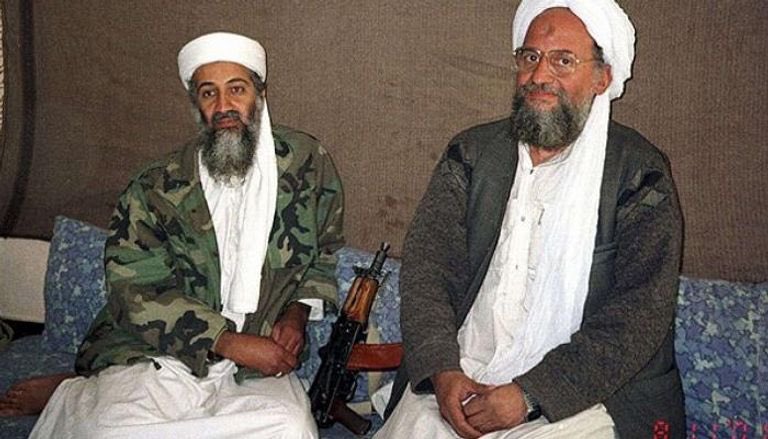 Arabic and internationalbreakingdroneAyman Al-Zawahiri
2022-08-01 18:33A-AA+
Shafaq News/ The US Associated Press announced on Tuesday the killing of al-Qaeda leader Ayman al-Zawahiri during a US drone strike in Afghanistan.
The agency said, quoting a source, that the US bombing was carried out in Afghanistan over the weekend.
For its part, the Afghan government said that the United States carried out a raid on a house in Kabul in clear violation of international principles and the Doha agreement.
Jarrah al-Ayun, who helped found the Egyptian Jihad, took over the leadership of al-Qaeda following the killing of bin Laden at the hands of US forces on May 2, 2011.
Before that, Al-Zawahiri was seen as bin Laden's right-hand man and the main ideologue of Al-Qaeda.
Some experts believe that he was one of the main elements behind the attacks of September 11, 2001, as his name was at the time second to bin Laden in a list of 22 "most wanted terrorists" of the United States.
The US government has allocated a reward of $ 25 million for anyone who helps access it.
https://shafaq.com/ar/%D8%B9%D8%B1%D8%A8%D9%8A-%D9%88%D8%AF%D9%88%D9%84%D9%8A/%D9%85%D9%82%D8%AA%D9%84-%D8%B2%D8%B9%D9%8A%D9%85-%D8%AA%D9%86%D8%B8%D9%8A%D9%85-%D8%A7%D9%84%D9%82%D8%A7%D8%B9%D8%AF%D8%A9-%D9%8A%D9%85%D9%86-%D8%A7%D9%84%D8%B8%D9%88%D8%A7%D9%87%D8%B1%D9%8A-%D8%A8%D8%BA%D8%A7%D8%B1%D8%A9-%D9%85%D8%B1%D9%8A%D9%83%D9%8A-%D8%A8%D8%B7%D8%A7-%D8%B1%D8%A9-%D9%85%D8%B3%D9%8A%D8%B1%D8%A9-%D9%81%D9%8A-%D9%81%D8%BA%D8%A7%D9%86%D8%B3%D8%AA%D8%A7%D9%86