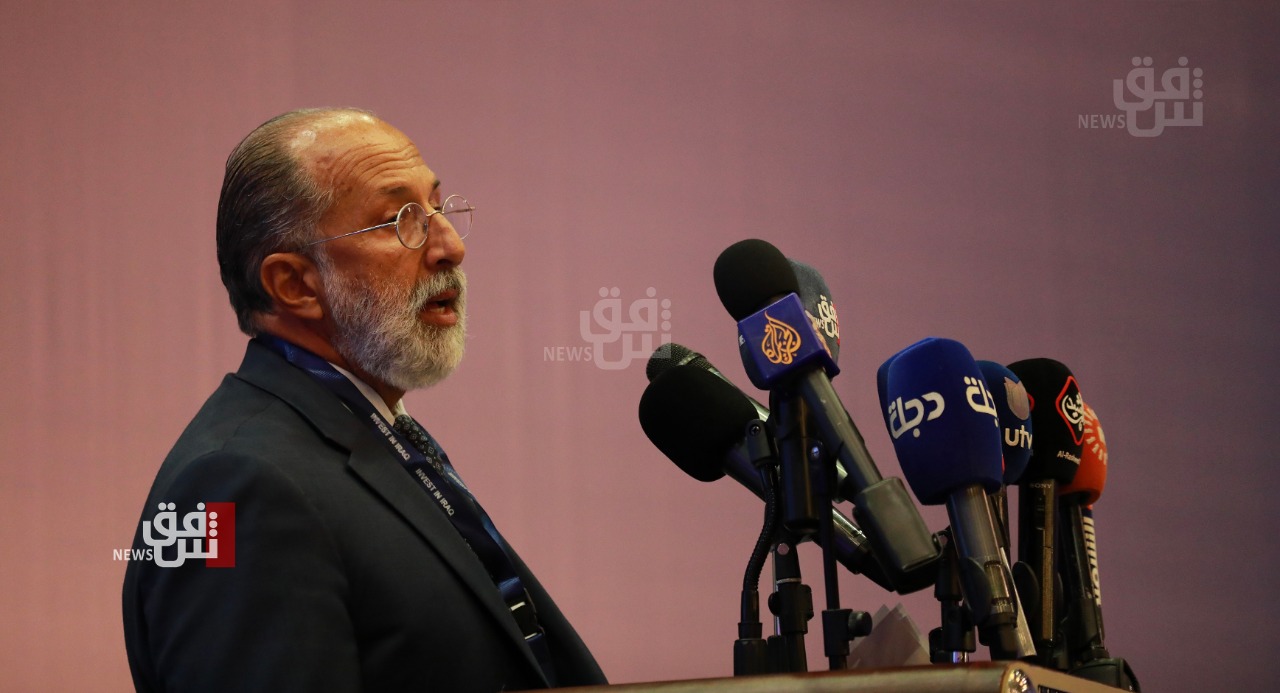 economyIraqbreakingThe World Bankdiversification of the economyhuman capital
2022-06-29 04:22A-AA+
Shafaq News/ The World Bank confirmed, on Wednesday, that Iraq has an opportunity to diversify its economy and address the human capital crisis.
The Special Representative of the World Bank in Iraq, Ramzi Neiman, said during the "Access to Finance" conference, which was attended by Shafak News Agency, that Iraq began to gradually emerge from the crisis after the contraction of its economy in the year 2020 following the decline in oil prices, noting that "the Iraqi economy grew in the year 2021." With the rise in oil prices and the increase in oil revenues.
He added, "The World Bank believes that Iraq has an opportunity to reorient the government program, diversify the economy, and address the human capital crisis in the country," noting that "the World Bank believes that solutions lie in supporting small businesses and establishing and supporting projects and companies through electronic support."
And the Iraqi state's continuation of relying on oil as the only source of the general budget makes Iraq at risk of global crises that occur from time to time due to the impact of oil on it, which makes Iraq turn every time to cover the deficit through borrowing from abroad or inside, which thus indicates the inability to manage Effectively state funds, and the inability to find alternative financing solutions.
https://shafaq.com/ar/%D8%A7%D9%82%D8%AA%D8%B5%D9%80%D8%A7%D8%AF/%D8%A7%D9%84%D8%A8%D9%86%D9%83-%D8%A7%D9%84%D8%AF%D9%88%D9%84%D9%8A-%D8%A7%D9%84%D8%B9%D8%B1%D8%A7%D9%82-%D9%84%D8%AF%D9%8A%D9%87-%D9%81%D8%B1%D8%B5%D8%A9-%D9%84%D8%AA%D9%86%D9%88%D9%8A%D8%B9-%D8%A7%D9%82%D8%AA%D8%B5%D8%A7%D8%AF%D9%87-%D9%88%D9%85%D8%B9%D8%A7%D9%84%D8%AC%D8%A9-%D8%B2%D9%85%D8%A9-%D8%B1-%D8%B3%D9%87-%D9%85%D8%A7%D9%84%D9%87-%D8%A7%D9%84%D8%A8%D8%B4%D8%B1%D9%8A