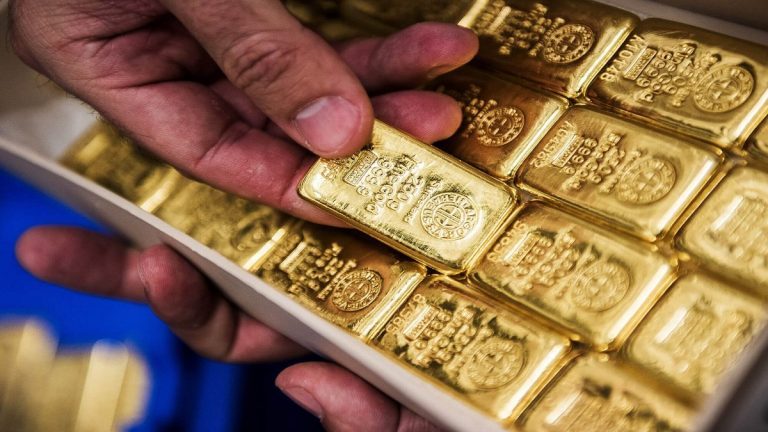 2022-06-29 01:31A-AA+
Shafaq News/ Gold prices rose today, Wednesday, affected by the decline in the US dollar, and in light of the looming recession fears.
According to the Comex rating of the New York Mercantile Exchange, gold futures were traded in August at $1,822.05 an ounce at 06:23 GMT, up by 0.05%.
It was previously traded high at $1,823.95 an ounce.
The dollar index, which measures the performance of the US currency against a basket of six other major currencies, fell 0.06% to trade at 104.19 dollars.
As for other metals, the price of silver for the month of September increased by 0.21% to be traded at $20.83 per ounce, while the price of copper for the month of September fell by 0.47% to be traded at $3.74 per pound.
https://shafaq.com/ar/%D8%A7%D9%82%D8%AA%D8%B5%D9%80%D8%A7%D8%AF/%D8%A7%D9%84%D8%B0%D9%87%D8%A8-%D9%8A%D8%B1%D8%AA%D9%81%D8%B9-%D9%85%D8%B9-%D8%AA%D8%B1%D8%A7%D8%AC%D8%B9-%D8%A7%D9%84%D8%AF%D9%88%D9%84%D8%A7%D8%B1-3