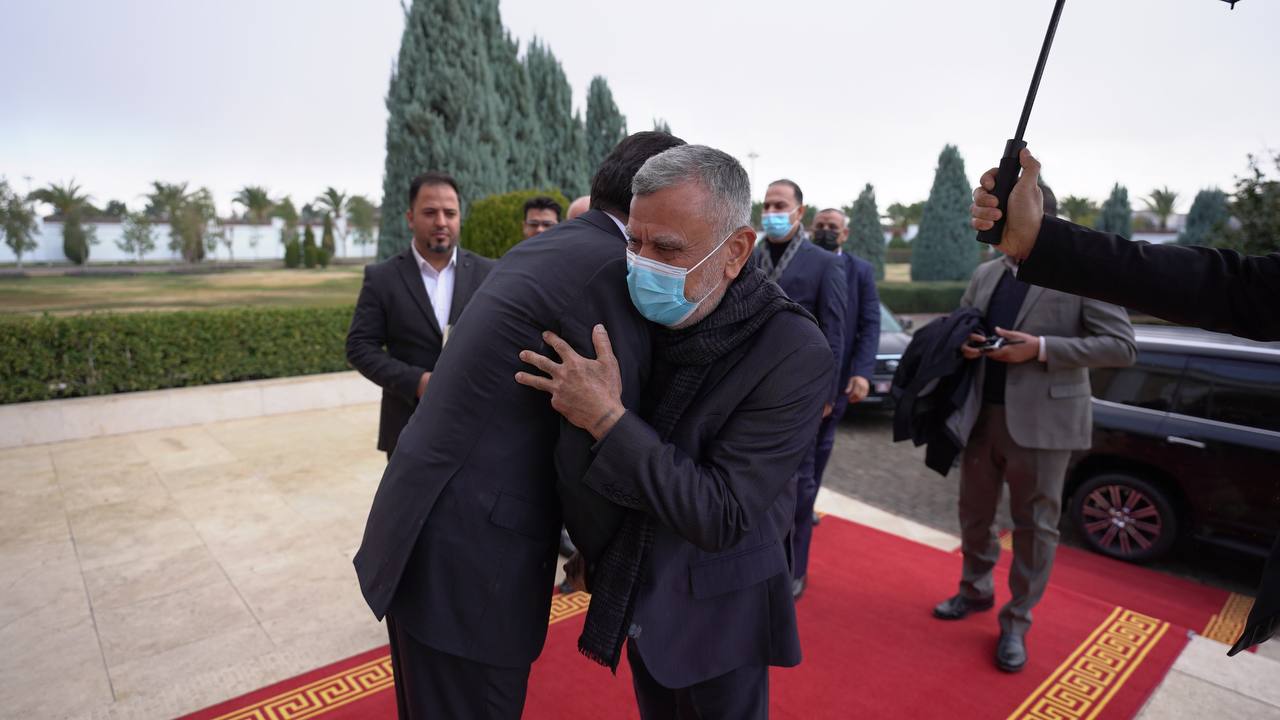 politicsErbilHadi Al-AmriKurdish blockscoordination framework
2022-06-10 10:09A-AA+
Shafaq News / A source in the coordination framework stated, on Friday, that the visit of the framework delegation headed by the leader of the Al-Fateh Alliance Hadi Al-Amiri, to Erbil, the capital of the Kurdistan Region, has been postponed until further notice.
An informed source told the agency, yesterday, Thursday, that the framework delegation led by Al-Amiri will hold dialogues with the Kurdistan Democratic Party and other Kurdish forces, regarding the political blockage and the process of forming the new government.
This postponed visit comes, following the threat of the leader of the Sadrist movement, Muqtada al-Sadr, to remain in the opposition or to withdraw completely from the political process, unless a national majority government is formed, especially after he directed earlier today, members of his parliamentary bloc, to write their resignations in preparation for submitting them to the presidency. Parliament.
A member of the Kurdistan Democratic Party, Wafa Muhammad Karim, suggested that there would be a move by Barzani and Al-Khanjar, to discuss with Al-Sadr about what he proposed, especially that the Democrat and Sovereignty, had previously confirmed more than once and with official statements, that they would be with Al-Sadr in all cases.
https://shafaq.com/ar/%D8%B3%DB%8C%D8%A7%D8%B3%D8%A9/%D9%88%D9%81%D8%AF-%D8%A7%D9%84-%D8%B7%D8%A7%D8%B1-%D8%A8%D8%B2%D8%B9%D8%A7%D9%85%D8%A9-%D8%A7%D9%84%D8%B9%D8%A7%D9%85%D8%B1%D9%8A-%D9%8A%D8%B1%D8%AC-%D8%B2%D9%8A%D8%A7%D8%B1%D8%A9-%D8%B1%D8%A8%D9%8A%D9%84-%D9%84%D9%89-%D8%B4%D8%B9%D8%A7%D8%B1-%D8%AE%D8%B1