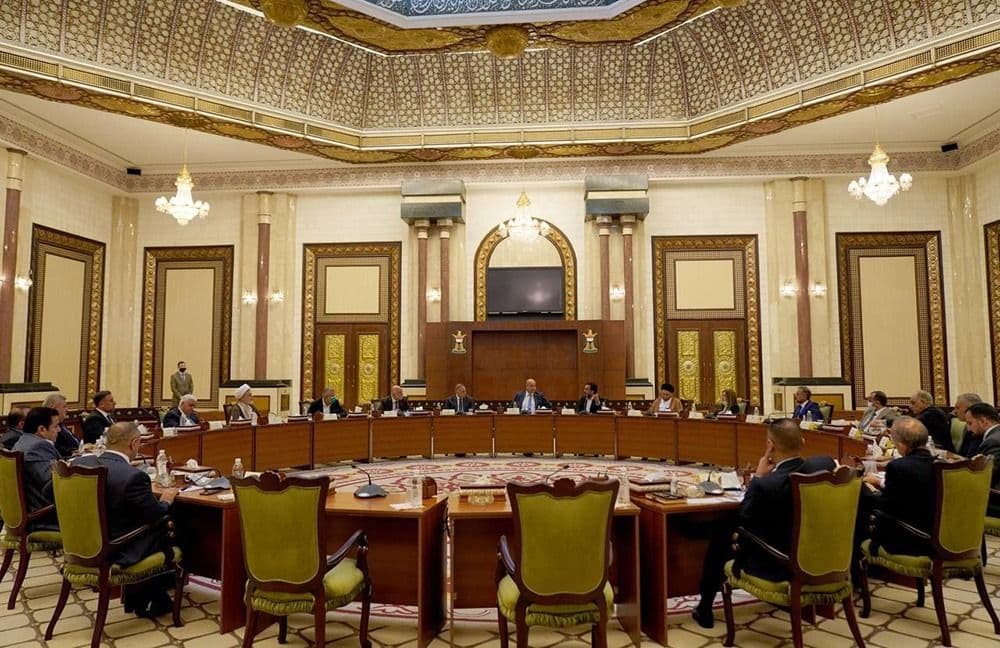 politicsbreakingIraqi electionsPolitical forcesimportant meeting 2021-08-23 07:47A-AA+
Shafaq News/ An informed political source revealed, on Monday, that the Iraqi political forces will hold an important meeting this week with the judiciary and the United Nations regarding early elections.
The source told Shafaq News Agency, "The meeting is scheduled to be held during the next two days, including Prime Minister Mustafa Al-Kazemi and all Iraqi political forces, to take important decisions regarding the early parliamentary elections and the date for them."
He added that "the political forces that announced the boycott of the elections, were invited to attend this meeting, which will be attended by the Board of Commissioners of the Electoral Commission and the Supreme Judicial Council in addition to the United Nations."
And earlier today, Iraqi Prime Minister Mustafa Al-Kazemi warned, during his visit to the Tarmiyah region, north of Baghdad, against exploiting the departments, resources and projects of the state for the benefit of the candidates for the upcoming elections scheduled for next October.
The parliamentary elections scheduled for the tenth of October face obstacles and political objections that call for postponing them, secretly or publicly, due to the lack of the appropriate political, security and logistical grounds.
Iraqi political forces are afraid of running for elections due to the lack of equal opportunities for electoral competition and the control of powerful political forces and parties over the state's resources, capabilities, and addresses for electoral promotion and the exclusion of other opponents.
https://shafaq.com/ar/%D8%B3%DB%8C%D8%A7%D8%B3%D8%A9/%D8%A8%D8%AD%D8%B6%D9%88%D8%B1-%D9%85%D9%85%D9%8A-%D8%A7%D9%84%D9%82%D9%88%D9%89-%D8%A7%D9%84%D8%B3%D9%8A%D8%A7%D8%B3%D9%8A%D8%A9-%D8%AA%D8%B9%D9%82%D8%AF-%D8%A7%D8%AC%D8%AA%D9%85%D8%A7%D8%B9%D8%A7-%D9%85%D9%87%D9%85%D8%A7-%D8%A8%D8%B4-%D9%86-%D8%A7%D9%84%D8%A7%D9%86%D8%AA%D8%AE%D8%A7%D8%A8%D8%A7%D8%AA-%D9%87%D8%B0%D8%A7-%D8%A7%D9%84-%D8%B3%D8%A8%D9%88%D8%B9