local| 09:11 – 09/09/2021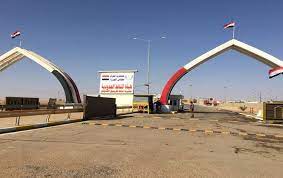 Baghdad – Mawazine News
The Iraqi ambassador to Amman, Haider Al-Adari, announced today, Thursday, the approval of the Jordanian Ministry of Interior to open the land borders to Iraqis residing in the Hashemite Kingdom of Jordan.
Al-Adhari said in a statement received by Mawazine News, that "the Jordanian Minister of Interior, His Excellency Mazen Al-Faraya, has agreed to open the land border crossing, Trebil-Al-Karmaya, to Iraqis who have residence permits in the Kingdom for a period of one year or five years to travel by land (to and from the Kingdom) in their personal cars. without the need for prior approval.
He added, "The decision will enter into force as soon as its instructions reach the land port, while adhering to the health conditions followed in the Kingdom," expressing his thanks and gratitude for this decision, which serves the two brotherly countries and peoples.