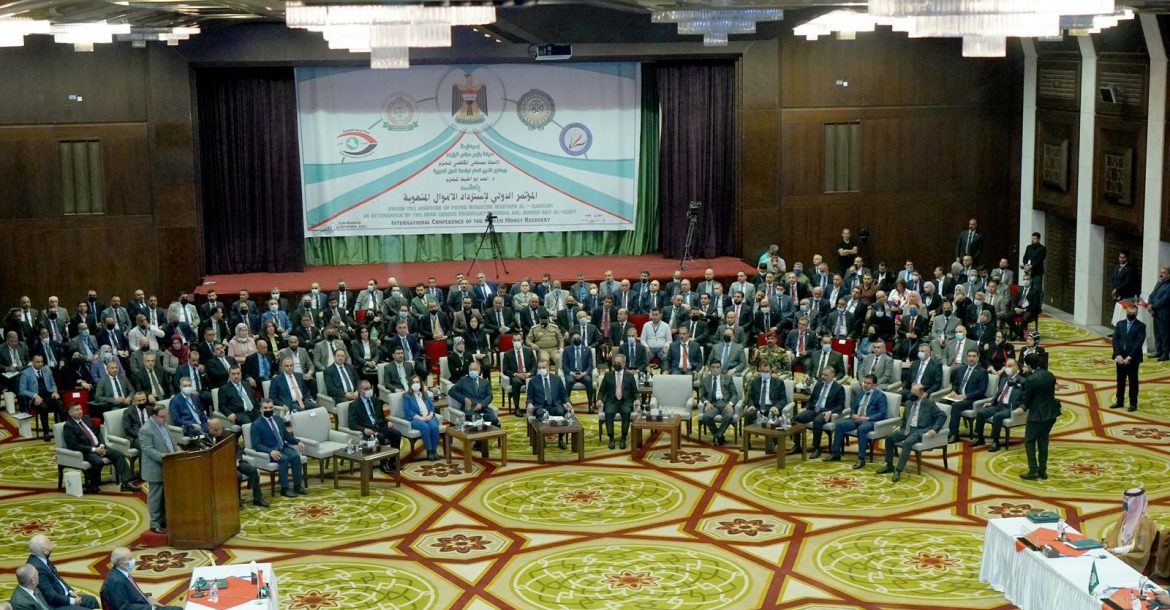 politicsBaghdadconspiracy 2021-09-16 13:56A-AA+
Shafaq News/ The International Conference for Recovering the Stolen Funds came out with 18 recommendations on Thursday at the conclusion of the two-day conference in the capital, Baghdad.
The recommendations were submitted to the Executive Office of the Council of Arab Ministers of Justice, and a copy of it was deposited with the United Nations Office on Drugs and Crime.
The Iraqi Ministry of Justice organized the conference in coordination with the League of Arab States, with the participation of the Secretary-General of the League of Arab States, Ahmed Aboul Gheit, and a number of justice ministers and heads of Arab judicial bodies.
Shafak News publishes below the text of the recommendations: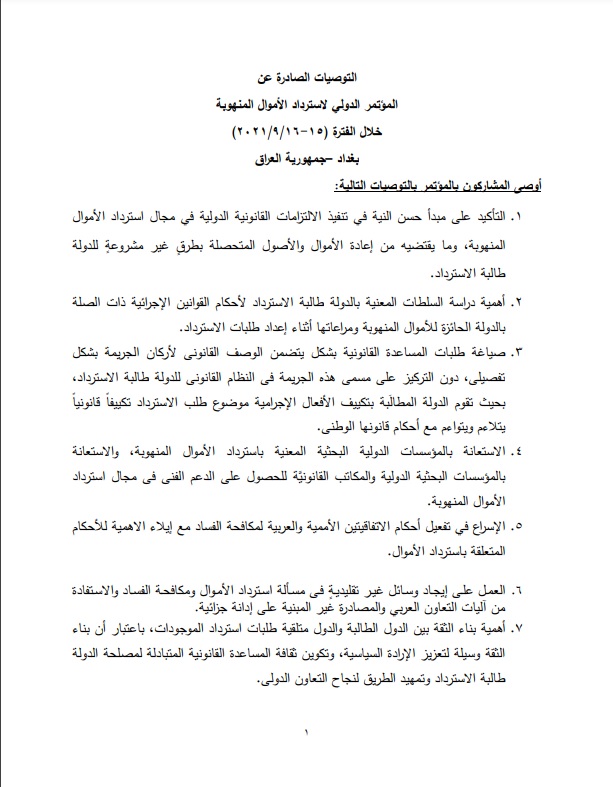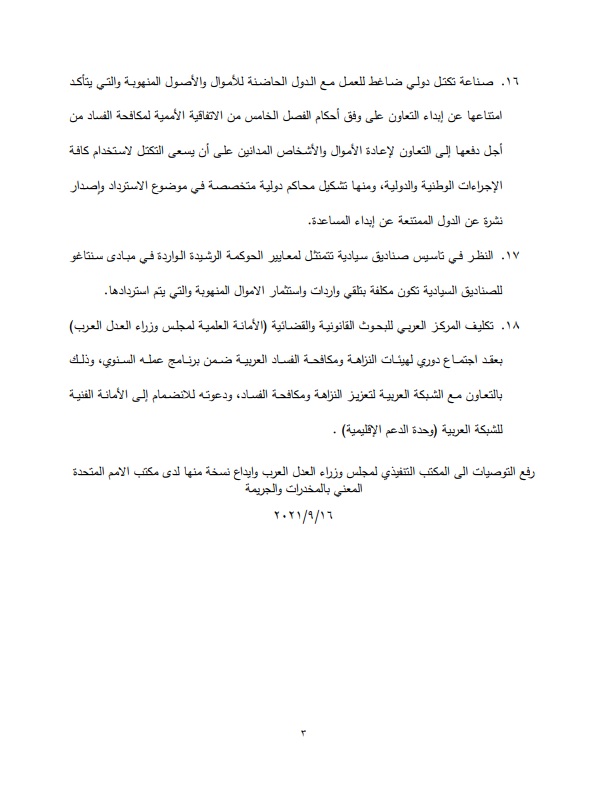 https://shafaq.com/ar/%D8%B3%DB%8C%D8%A7%D8%B3%D8%A9/%D8%A7%D8%AE%D8%AA%D8%AA%D8%A7%D9%85-%D9%85-%D8%AA%D9%85%D8%B1-%D8%A7%D8%B3%D8%AA%D8%B1%D8%AF%D8%A7%D8%AF-%D8%A7%D9%84-%D9%85%D9%88%D8%A7%D9%84-%D8%A7%D9%84%D9%85%D9%86%D9%87%D9%88%D8%A8%D8%A9-%D9%88%D9%87%D8%B0%D9%87-%D9%87%D9%8A-%D8%A7%D9%84%D8%AA%D9%88%D8%B5%D9%8A%D8%A7%D8%AA