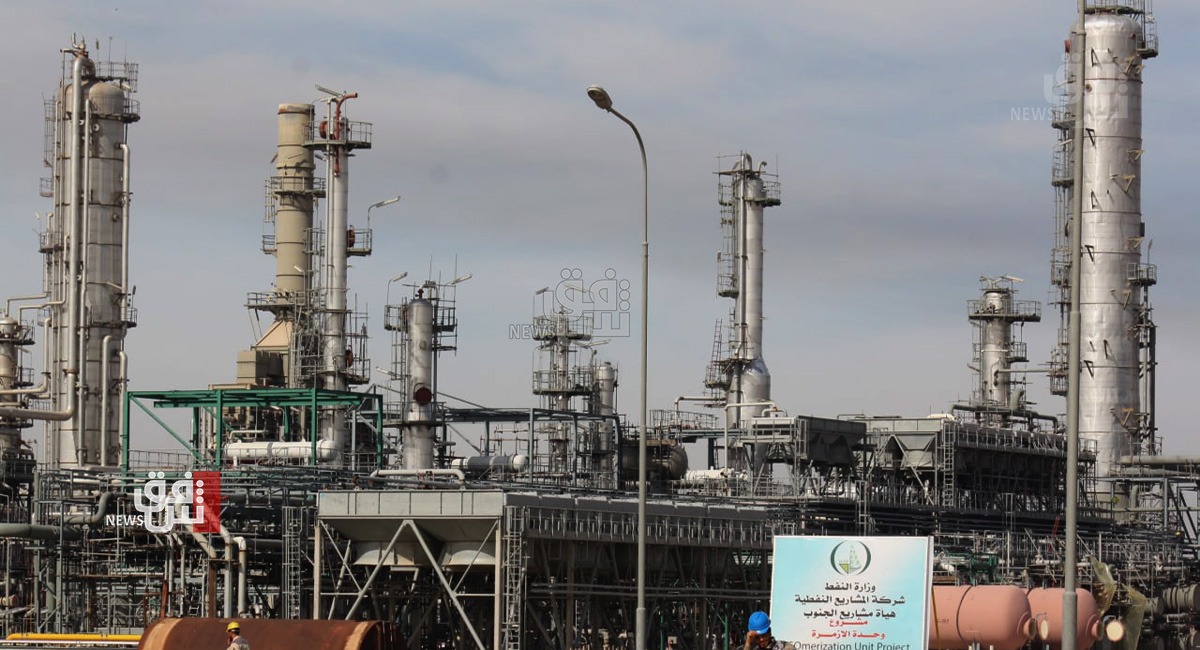 economyIraqOil MinistrybreakingIraq's oil 2021-09-01 16:47A-AA+
Shafaq News/ Oil Minister Ihsan Abdul-Jabbar announced, on Wednesday, the agreement to pump 400,000 barrels per day as of next October.
Abdul-Jabbar said in a statement received by Shafaq News Agency that it was agreed to pump this amount as a gradual increase, starting from the month of October, stressing the importance of the collective agreement and the success of the member states of "OPEC" and "OPEC Plus" in a proper and wise deal with the great challenges.
The Minister of Oil added that the agreements to reduce production and pump deliberate, gradual increases to the oil market have led to containing the "chaos" caused by the repercussions of the spread of Covid 19, stressing that the oil market will remain subject to the monitoring of the research and concerned authorities in the "OPEC" and member states in order to deal immediately with Variables in supply and demand.
The Minister of Oil expressed his hope for the stability of the oil market during the coming period, stressing that Iraq supports all agreements that lead to the stability of the oil market.
It is noteworthy that the members of OPEC + met today to discuss the agreed increase of 400,000 barrels for the members of the organization, which will be distributed according to the production of each country.
https://shafaq.com/ar/%D8%A7%D9%82%D8%AA%D8%B5%D9%80%D8%A7%D8%AF/%D8%A7%D9%84%D8%B9%D8%B1%D8%A7%D9%82-%D9%8A%D8%B9%D9%84%D9%86-%D8%A7%D9%84%D8%A7%D8%AA%D9%81%D8%A7%D9%82-%D8%B9%D9%84%D9%89-%D8%B6%D8%AE-400-%D9%84%D9%81-%D8%A8%D8%B1%D9%85%D9%8A%D9%84-%D9%8A%D9%88%D9%85%D9%8A%D8%A7-%D8%A7%D8%B9%D8%AA%D8%A8%D8%A7%D8%B1%D8%A7-%D9%85%D9%86-%D8%AA%D8%B4%D8%B1%D9%8A%D9%86-%D8%A7%D9%84%D8%A7%D9%88%D9%84-%D8%A7%D9%84%D9%85%D9%82%D8%A8%D9%84