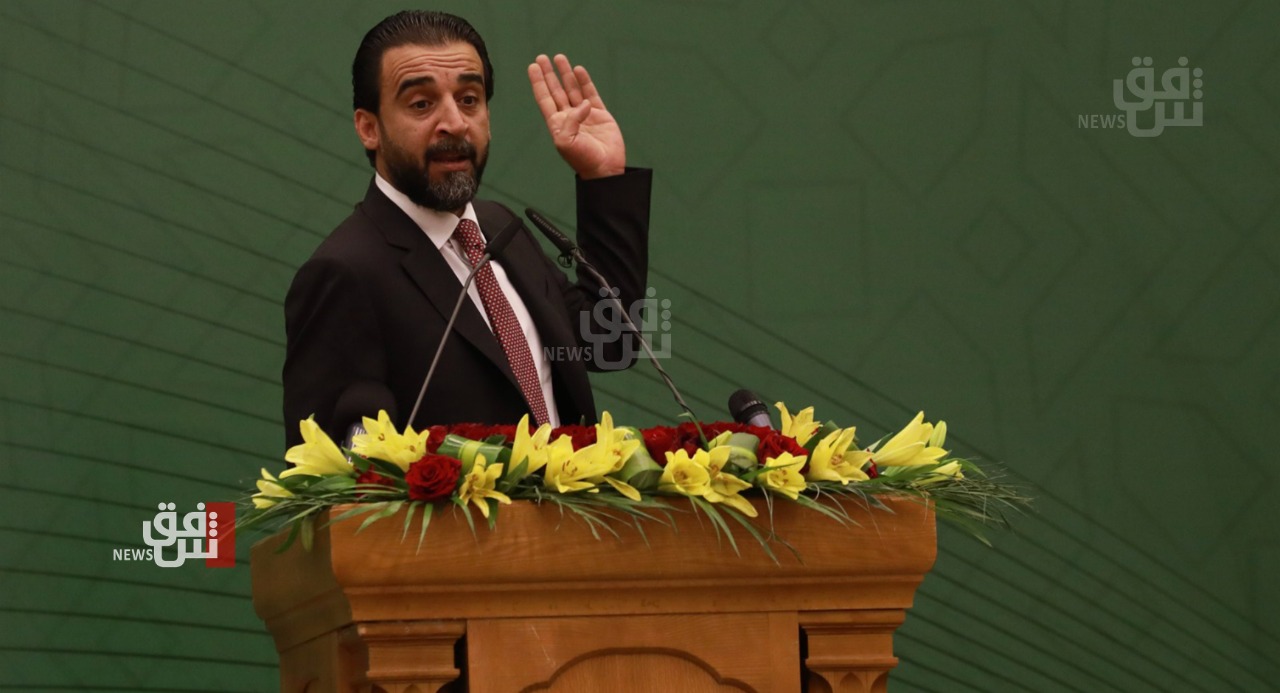 2022-09-28 06:42A-AA+
Shafaq News/ The Iraqi parliament voted, on Wednesday, to renew confidence in Parliament Speaker Muhammad al-Halbousi with a vote of 222 deputies rejecting his resignation from his post.
Al-Halbousi's media office said that the total number of voters reached 235, indicating that the number of those who approved the resignation was 13.
Shakhwan Abdullah, Deputy Speaker of the House of Representatives, inaugurated earlier today the session devoted to voting on the decision of the resignation of Parliament Speaker Muhammad al-Halbousi or not, as well as electing a first vice president.
The Council's media department said in a statement, that it was decided to hold the session after completing the quorum for it, with the attendance of 235 members of the Council.
https://shafaq.com/ar/%D8%B3%DB%8C%D8%A7%D8%B3%D8%A9/%D8%A7%D9%84%D8%A8%D8%B1%D9%84%D9%85%D8%A7%D9%86-%D8%A7%D9%84%D8%B9%D8%B1%D8%A7%D9%82%D9%8A-%D9%8A%D8%AC%D8%AF%D8%AF-%D8%A7%D9%84%D8%AB%D9%82%D8%A9-%D9%84%D8%B1-%D9%8A%D8%B3%D9%87-%D9%88%D9%8A%D8%B1%D9%81%D8%B6-%D8%B3%D8%AA%D9%82%D8%A7%D9%84%D8%AA%D9%87-%D9%85%D9%86-%D9%85%D9%86%D8%B5%D8%A8%D9%87