PoliticiansIraqAmericaPresident Of The RepublicWater Conference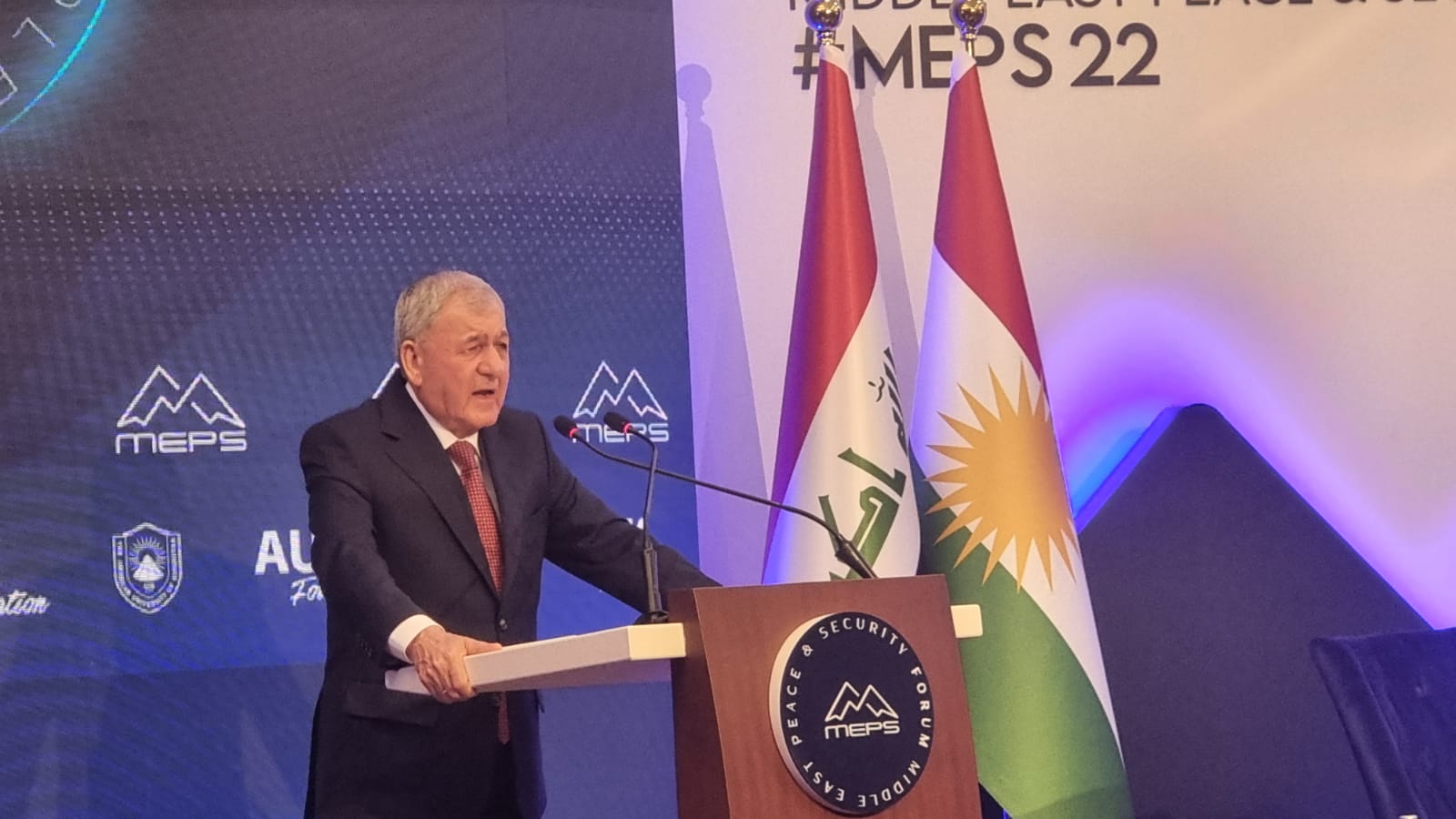 2023-03-21 01:00Font
Shafaq News / President Abdul Latif Jamal Rashid left the country on Tuesday for New York at the head of a delegation to participate in the work of the Water for Sustainable Development Conference organized by the United Nations from March 22 to 24.
Iraq suffers from river water scarcity as well as rain and droughts due to upstream countries (Turkey and Iran) cutting and reducing its share of water, along with climate change.
It is noteworthy that the "United Nations Conference on the Mid-term Review of the Water Decade" aims to review the countries of the world the progress made in the implementation of the objectives of the "Decade of Action for Water (2018 – 2028)", identify obstacles to the achievement of these goals, and develop innovative ways to support their implementation and accelerate progress in this area.
The action plan of the "Adaptation in the Water Sector" initiative, launched by Egypt during the last climate conference COP27, is scheduled to be discussed.
https://shafaq.com/ar/سیاسة/ر-يس-الجمهورية-يتوجه-لى-نيويورك-للمشاركة-في-م-تمر-المياه