PoliticiansBreakingThe Balance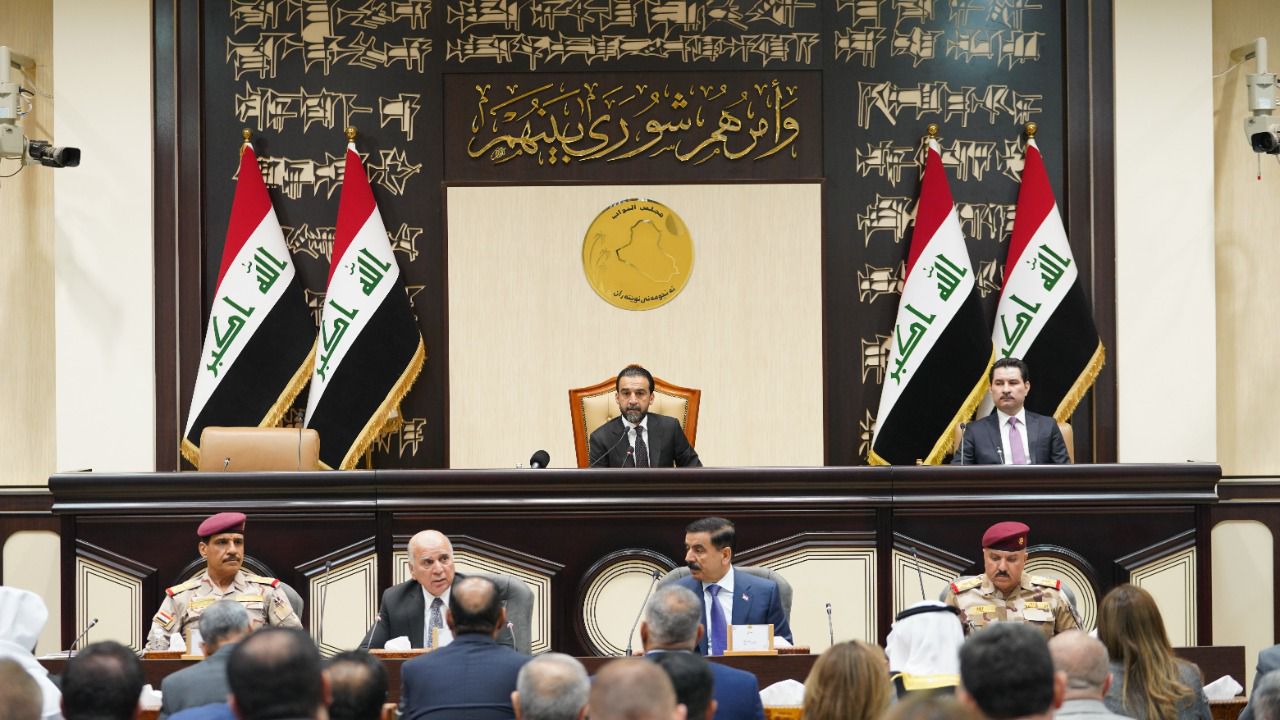 2023-04-02 02:55Font
Shafaq News / First Deputy Speaker of the House of Representatives Mohsen Al-Mandlawi, on Sunday, referred the draft federal budget law to the Parliamentary Finance Committee.
"Al-Mandlawi directed to expedite the study of the draft budget law and discuss it for inclusion on the agenda at the earliest session," Al-Mandlawi's office said in a brief statement and responded to Shafaq News.
On behalf of Al-Awadi, spokesman for the Iraqi government, announced on Friday (March 17, 2023), the handover of the draft federal budget law for the fiscal years 2023, 2024, 2025, to the House of Representatives.
The last budget approved in Iraq dates back to April 2021, while one was not adopted in 2022 due to the political turmoil that paralyzed the country for a year after the last legislative elections.
During a government meeting, the Council of Ministers approved "the draft federal budget law for fiscal years 2023, 2024 and 2025… He referred it to the House of Representatives," according to a statement issued by the office of Prime Minister Mohamed Shia al-Sudani.
Al-Sudani said that "this budget will be repeated for three years," adding that these figures may be "amendments and approved by the House of Representatives in the event of changes in numbers, oil prices or quantities."
The proposed expenditures in the new budget amount to 197 trillion and 828 billion dinars ($152 billion according to the official exchange rate), including investments worth 47 trillion and 555 billion dinars ($36.5 billion). In 2021, the proposed investments in the budget were $19.6 billion, and in 2019 it was $27.8 billion.
The total revenue of the proposed budget for one year is 134 trillion and 5 billion dinars ($103.4 billion), based on the price of a barrel of oil $70. In 2021, revenue was $69.9 billion on the price of a $45 barrel of oil.
The proposed deficit in the new budget is 63 trillion and 75 billion dinars (about $48 billion) compared to 19.8 billion in 2021 and 23.1 billion in 2019.
About $307 million was allocated to the autonomous Kurdistan Region in order to pay the salaries of its employees, in exchange for 400,000 barrels of oil a day produced in the region.
In order to secure basic expenses, the Iraqi parliament voted in the summer of 2022 on the $17 billion emergency subsidy law that allows Iraq, especially to buy gas, electricity and grains to ensure "food security."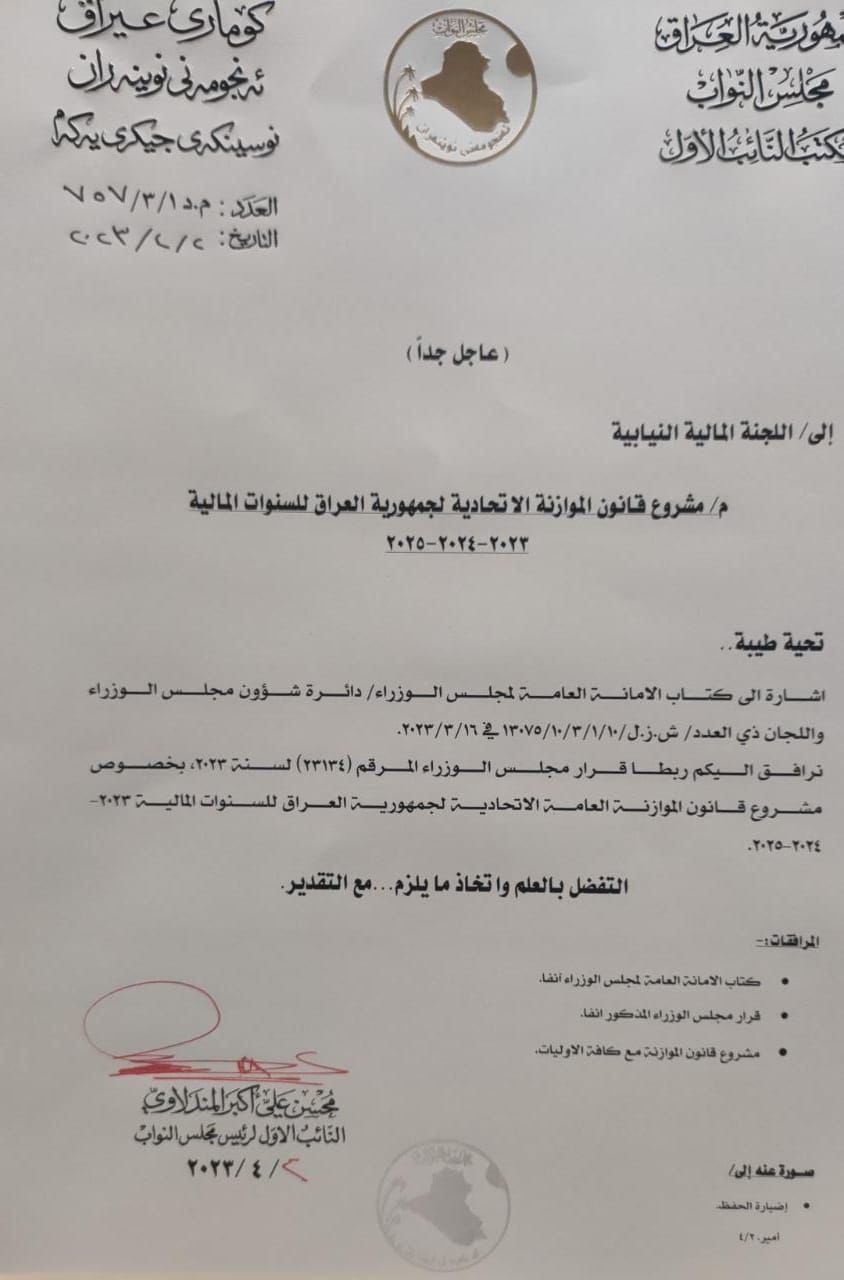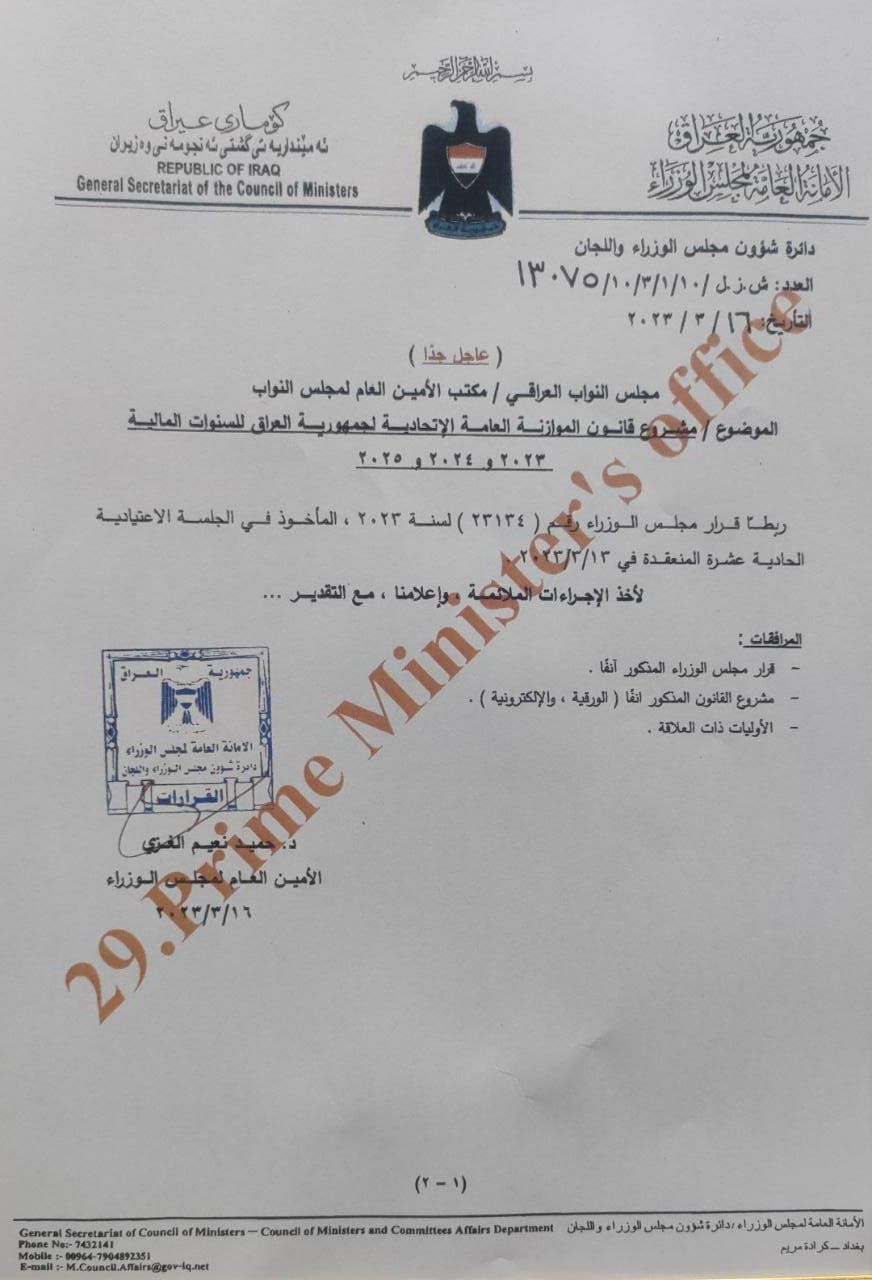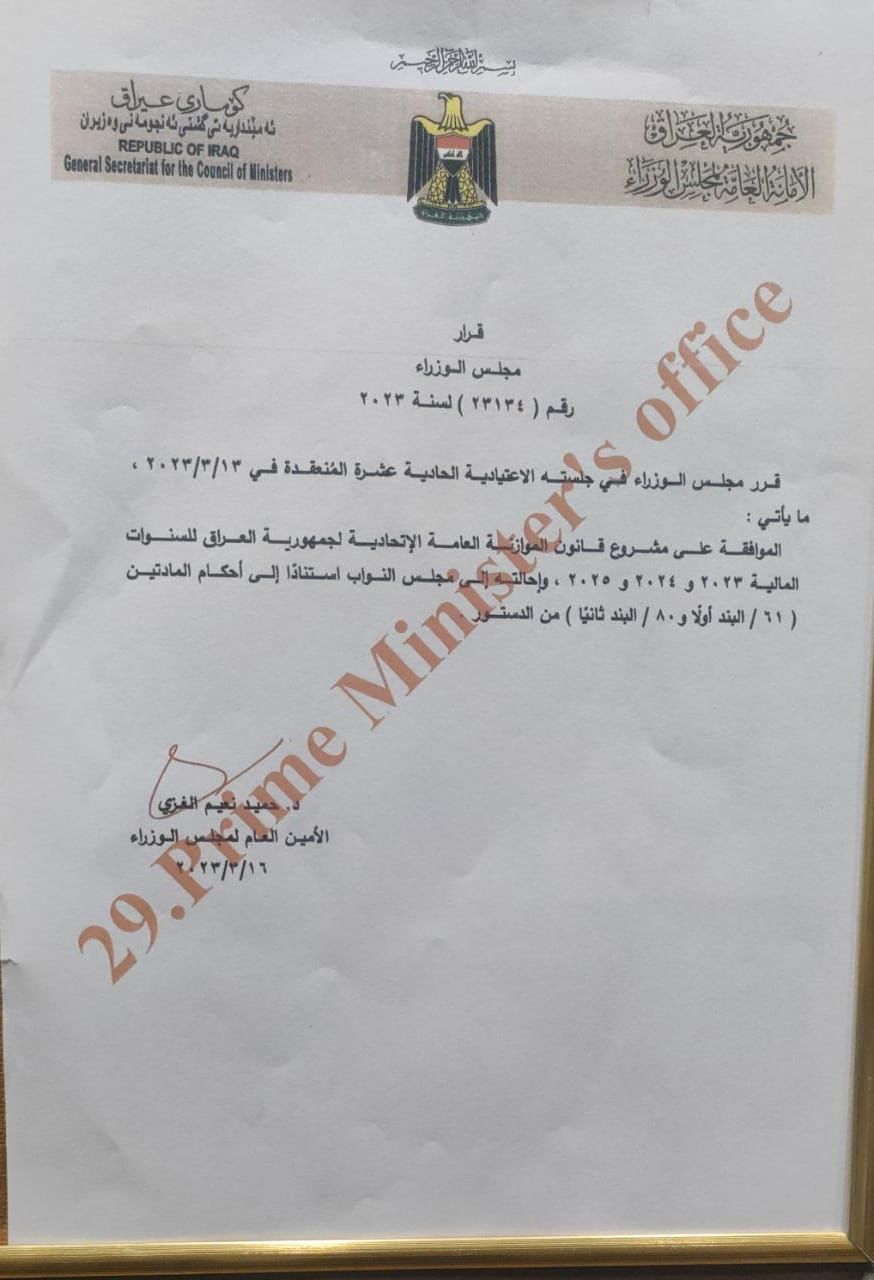 https://shafaq.com/ar/سیاسة/حالة-مشروع-قانون-الموازنة-الاتحادية-لى-اللجنة-المالية-النيابية