EconomyIraqKurdistan RegionOil MinistryBreakingAppealRaw Export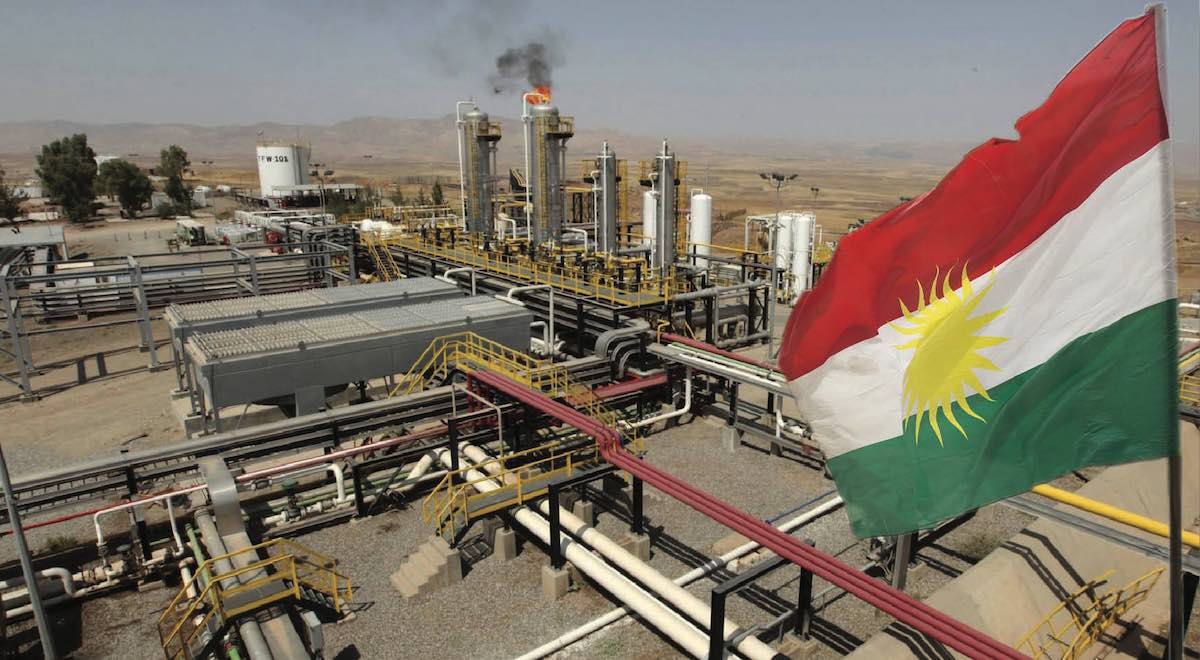 2023-04-01 08:54
Shafaq News/ The Iraqi Ministry of Oil revealed, on Saturday, that there is a preliminary agreement to export oil from the Kurdistan Region, after it was stopped following the decision of the Paris International Court.
The ministry's spokesman, Assem Jihad, said in an exclusive statement to Shafaq News agency, "There is a preliminary agreement to resume export operations for Kurdistan Region's oil through the Iraqi Oil Marketing Company (SOMO), noting that "this agreement needs the approval of the federal government for approval."
He added, "The Ministry of Oil has expressed its desire to expedite the resumption of oil exports by the region, after which the differences between the government and the region will be resolved regarding other problems," noting that "the region has obligations and contracting companies with it to extract oil and has obligations with countries that export to it from Crude oil is paid monthly.
And Jihad continued by saying that "these matters must be discussed and mechanisms should be put in place for agreement between the two parties later," adding that "stopping oil daily will harm Iraq in the federal budget that was approved, including the region's oil, and it will also harm the Iraqi citizen in the region."
On Saturday, March 25, the Federal Ministry of Oil announced that it had won the arbitration case filed by Iraq against Turkey regarding the export of crude oil from the Kurdistan Region through the Turkish port of Ceyhan, while it stated that it would discuss the export mechanism through the same port with the authorities. concerned in the region and the authorities in Ankara, according to the new data.
And Iraq stopped 450 thousand barrels per day of crude exports from the Kurdistan Region and the northern fields of Kirkuk, after the country won a long-term arbitration case against Turkey.
In a case dating back to 2014, Baghdad alleged that Turkey violated a joint agreement by allowing the KRG to export oil through a pipeline to the Turkish port of Ceyhan.
https://shafaq.com/ar/%D8%A7%D9%82%D8%AA%D8%B5%D9%80%D8%A7%D8%AF/%D9%88%D8%B2%D8%A7%D8%B1%D8%A9-%D8%A7%D9%84%D9%86%D9%81%D8%B7-%D8%AA%D9%83%D8%B4%D9%81-%D8%B9%D8%A8%D8%B1-%D9%88%D9%83%D8%A7%D9%84%D8%A9-%D8%B4%D9%81%D9%82-%D9%86%D9%8A%D9%88%D8%B2-%D8%B9%D9%86-%D8%A7%D8%AA%D9%81%D8%A7%D9%82-%D9%85%D8%A8%D8%AF-%D9%8A-%D9%84-%D8%B3%D8%AA-%D9%86%D8%A7%D9%81-%D8%AA%D8%B5%D8%AF%D9%8A%D8%B1-%D8%AE%D8%A7%D9%85-%D9%82%D9%84%D9%8A%D9%85-%D9%83%D9%88%D8%B1%D8%AF%D8%B3%D8%AA%D8%A7%D9%86