EconomyBreakingMohamed Shiaa Al-Sudani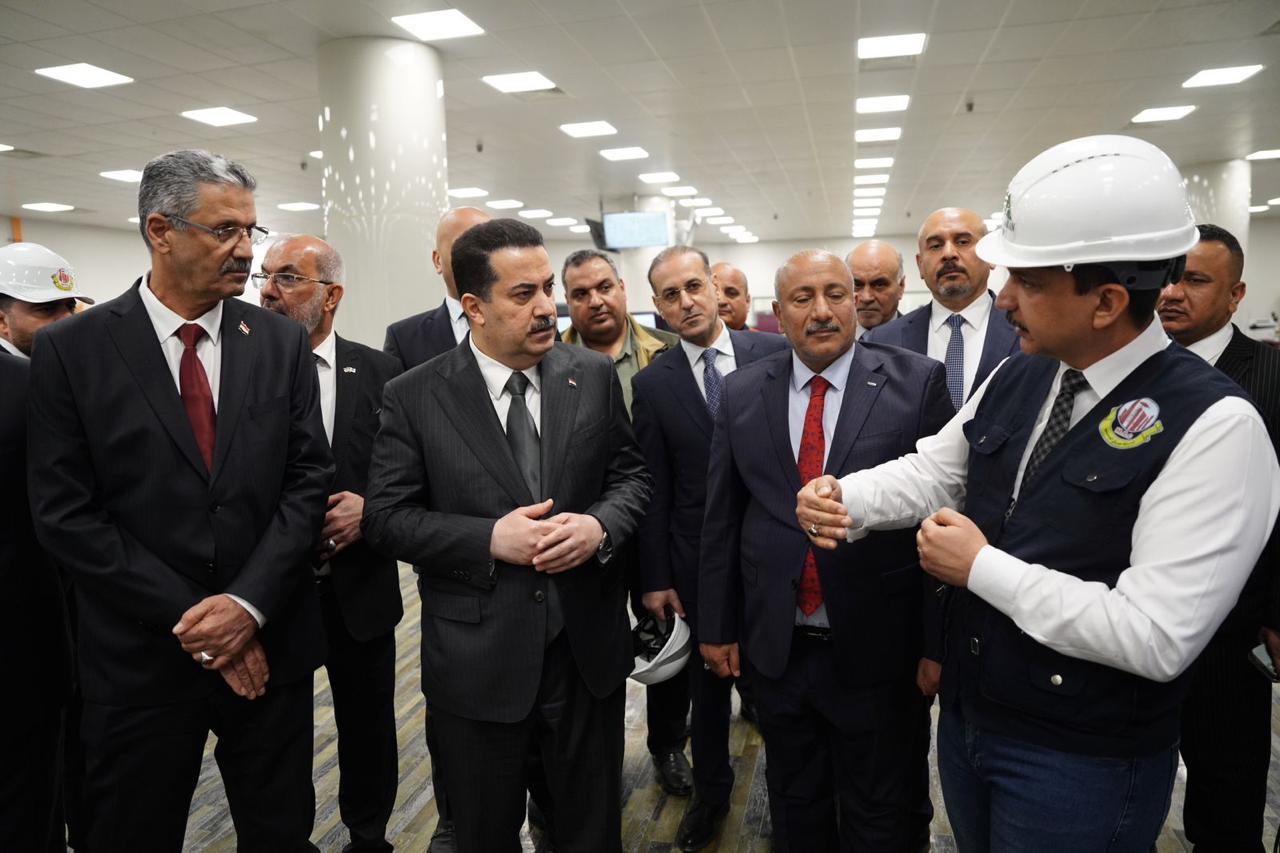 2023-04-01 09:13ShareFont
Shafaq News/ Prime Minister Muhammad Shia'a al-Sudani said that the Karbala oil refinery, which opened today, Saturday, will provide 70% of Iraq's need for oil products and $3 billion for the treasury.
"The refinery represents a real strategic project implemented for the first time since the eighties of the last century in Iraq, and it was implemented in accordance with international standards related to the environment and the latest technology," Al-Sudani said in a speech during the opening ceremony, followed by Shafaq News Agency.
"The project will provide 60 to 70 percent of Iraq's need for oil products, which it used to import at around $3 billion annually," he added.
He pointed out that "this project will be run by 100% Iraqi staff."
In the context, Al-Sudani's office stated, "The refinery will produce 9 million liters of gasoline per day, 4 million liters per day of kerosene, 3 million liters per day of kerosene, 3 million liters per day, 750 tons per day of liquid gas, 1,000 tons per day of asphalt, and 360 tons of solid sulfur per day." ".
He added, "Karbala refinery is the first refinery in Iraq that operates with modern technologies, and the purity of the produced gasoline reaches a degree of 95 octane."
The office said, "The white refinery's products are produced according to the latest European specifications, and that it will spare Iraq the import of many crude derivatives, while it operates with a production capacity of 140,000 barrels per day."
He pointed out that "the refinery generates 200 megawatts of electricity by itself, and will supply the national grid with 60 megawatts and reduce loads."
The refinery includes 33 operational, service and storage units with large production capacities. It also includes an integrated warehouse, a station for pumping products to external warehouses, gas filling plants, and a power station with a capacity of 200 megawatts, with 4 units, each of which operates with a capacity of 50 megawatts to supply the refinery with its needs, through which it will supply 60 megawatts. to the national network.
https://shafaq.com/ar/%D8%A7%D9%82%D8%AA%D8%B5%D9%80%D8%A7%D8%AF/%D8%A7%D9%84%D8%B3%D9%88%D8%AF%D8%A7%D9%86%D9%8A-%D9%85%D8%B5%D9%81%D9%89-%D9%83%D8%B1%D8%A8%D9%84%D8%A7-%D8%B3%D9%8A%D9%88%D9%81%D8%B1-70-%D9%85%D9%86-%D8%AD%D8%A7%D8%AC%D8%A9-%D8%A7%D9%84%D8%B9%D8%B1%D8%A7%D9%82-%D9%85%D9%86-%D8%A7%D9%84%D9%85%D9%86%D8%AA%D8%AC%D8%A7%D8%AA-%D8%A7%D9%84%D9%86%D9%81%D8%B7%D9%8A%D8%A9