KurdistanKurdistan RegionBaghdadBreakingDelegation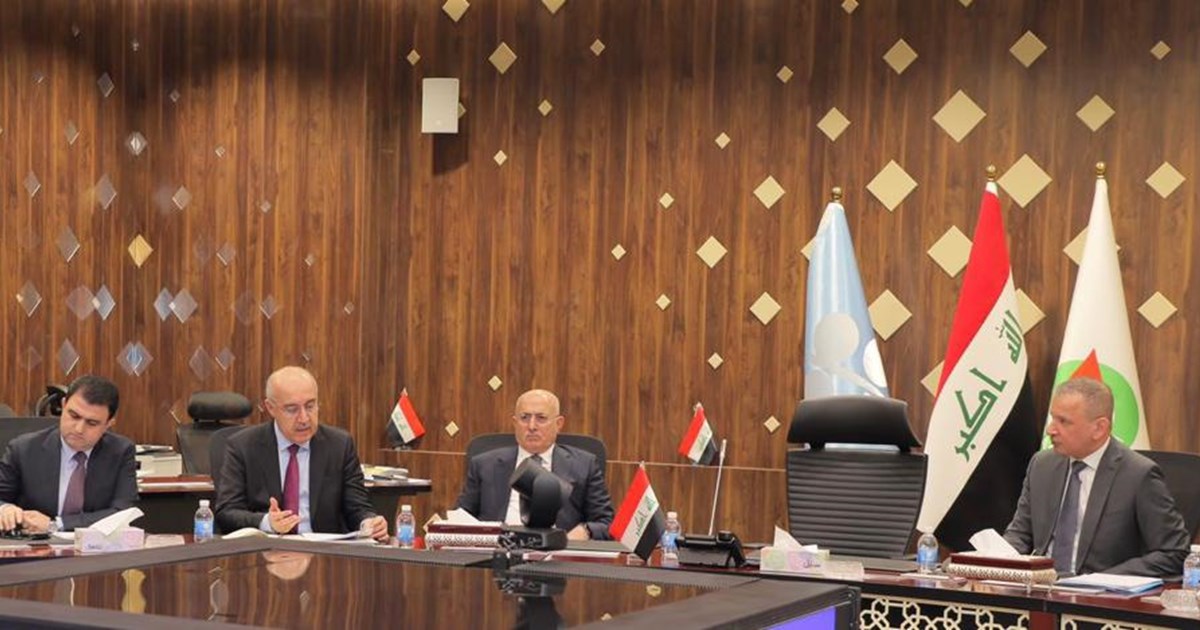 2023-03-28 02:30Font
Shafaq News / The government of the Kurdistan Region of Iraq announced on Tuesday that a delegation headed by Minister of Finance and Economy Awat Sheikh Janab is visiting Baghdad to continue negotiations with the federal government.
According to a statement issued by the territorial government, the delegation, in addition to its chairmany by Sheikh Janab, includes: Kamal Mohammed, Acting Minister of Natural Resources, and Omid Sabah, Head of the Staff of the Council of Ministers of the Kurdistan Region.
The statement added that the KRG delegation will discuss with Iraqi officials the issue of oil in Baghdad and will continue negotiations aimed at resolving differences, and important high-level meetings are scheduled.
In turn, regional government spokesman Jotyar Adel said in a tweet on social networking sites "Twitter", that "regarding the discussion on the oil file, the region's delegation is returning to Baghdad today."
Regional Prime Minister Masrour Barzani announced a few days ago that a government delegation will be sent to Baghdad to discuss the oil file after the French court's decision that it is illegal to export the region's oil to Turkey without the approval of the federal government.
The Federal Ministry of Oil announced, on Saturday, the winning of an international arbitration lawsuit filed by Iraq against Turkey regarding the export of crude oil from the Kurdistan Region through the Turkish port of Ceyhan, while stating that it will discuss the export mechanism through the port itself with the concerned authorities in the region and the authorities in Ankara according to the new data.
A delegation from the regional government visited the capital Baghdad on Sunday, and met with a delegation from the Ministry of Oil headed by Deputy Prime Minister for Energy Affairs, Oil Minister Hayyan Abdul Ghani. The two sides discussed new mechanisms and data for the region's oil exports, after the decision issued by the Arbitration Court of the International Chamber of Commerce in Paris, last Thursday, March 23, 2023 in the arbitration lawsuit filed by Iraq against Turkey.
The Ministry of Natural Resources of the Kurdistan Regional Government had considered that "the decision of the French court in favor of the Iraqi government against Turkey will not hinder relations with the Baghdad government.
https://shafaq.com/ar/كوردســتانيات/وفد-جديد-من-حكومة-قليم-كوردستان-يزور-بغداد