EconomyIraqJordanLebanonSyriaMemorandum Of UnderstandingCommercial Agricultural Cooperation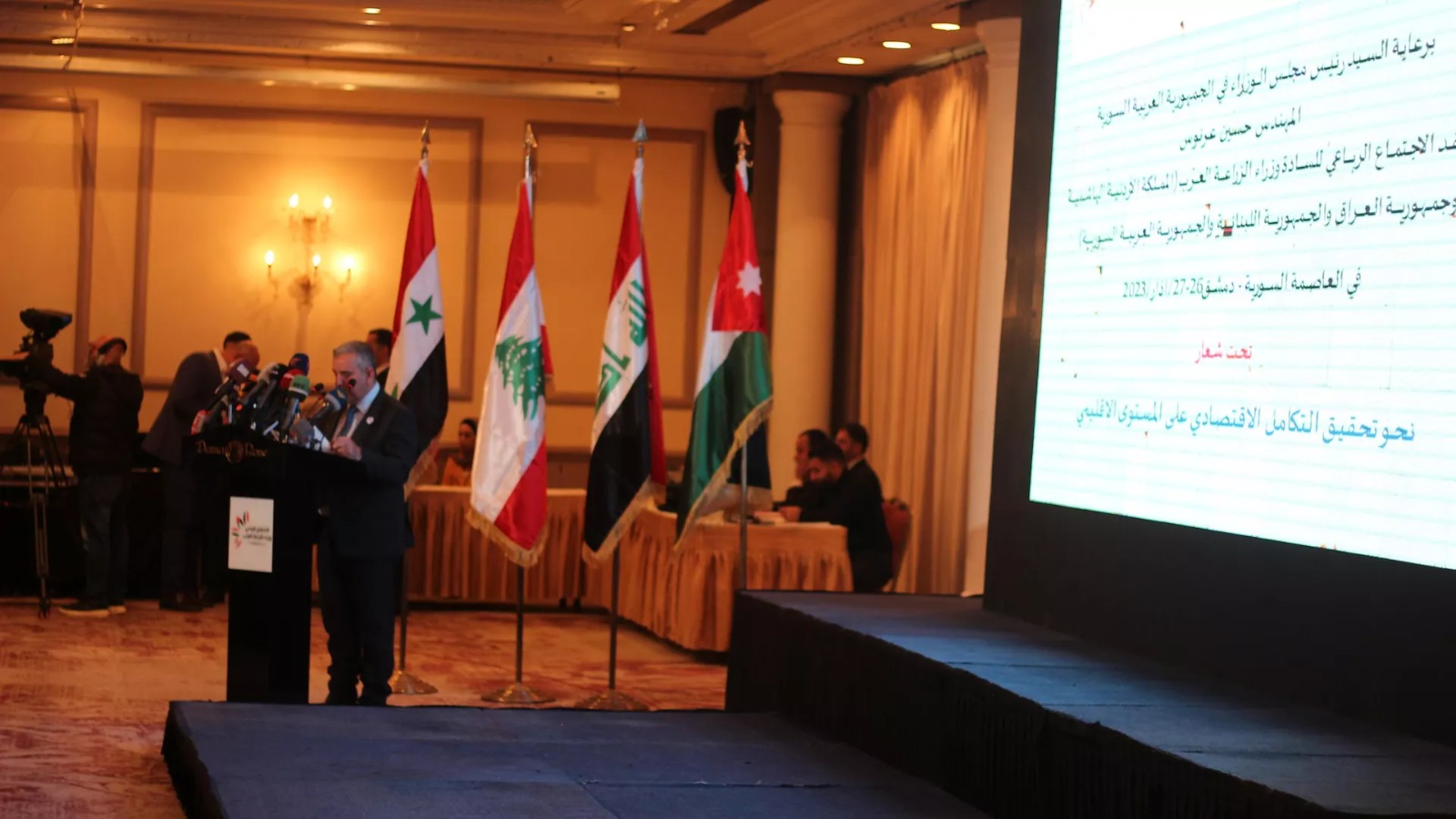 2023-03-27 03:56Font
Shafaq News / Iraq, Syria, Lebanon and Jordan signed, on Monday, a quadripartite memorandum of understanding for cooperation in the agricultural field and enhance trade exchange to achieve integration between the four countries.
The memorandum includes strengthening and developing cooperation in the agricultural field, both plant and animal, exchanging experiences, information and successful agricultural experiences, and managing reserves and gardens between the four countries.
It also included cooperation in the field of fire fighting, climate change, rural development, agricultural extension, production, animal health and veterinary medicines.
"The agreement is a starting basis for joint work and cooperation in the agricultural sector on which most Arab peoples depend and provides markets for the disposal of the products of the four countries," Iraqi Minister of Agriculture Abbas Al-Alawi said.
Last year, the four ministers held three meetings where a meeting was held in Iraq in February, the second meeting in Lebanon in July, while in September the third meeting was held in Jordan.
https://shafaq.com/ar/اقتصـاد/العراق-يوقع-مذكرة-تفاهم-مع-ثلاث-دول-عربية-للتعاون-الزراعي-والتجاري