PoliticiansKurdistan RegionBreakingThe Federal Court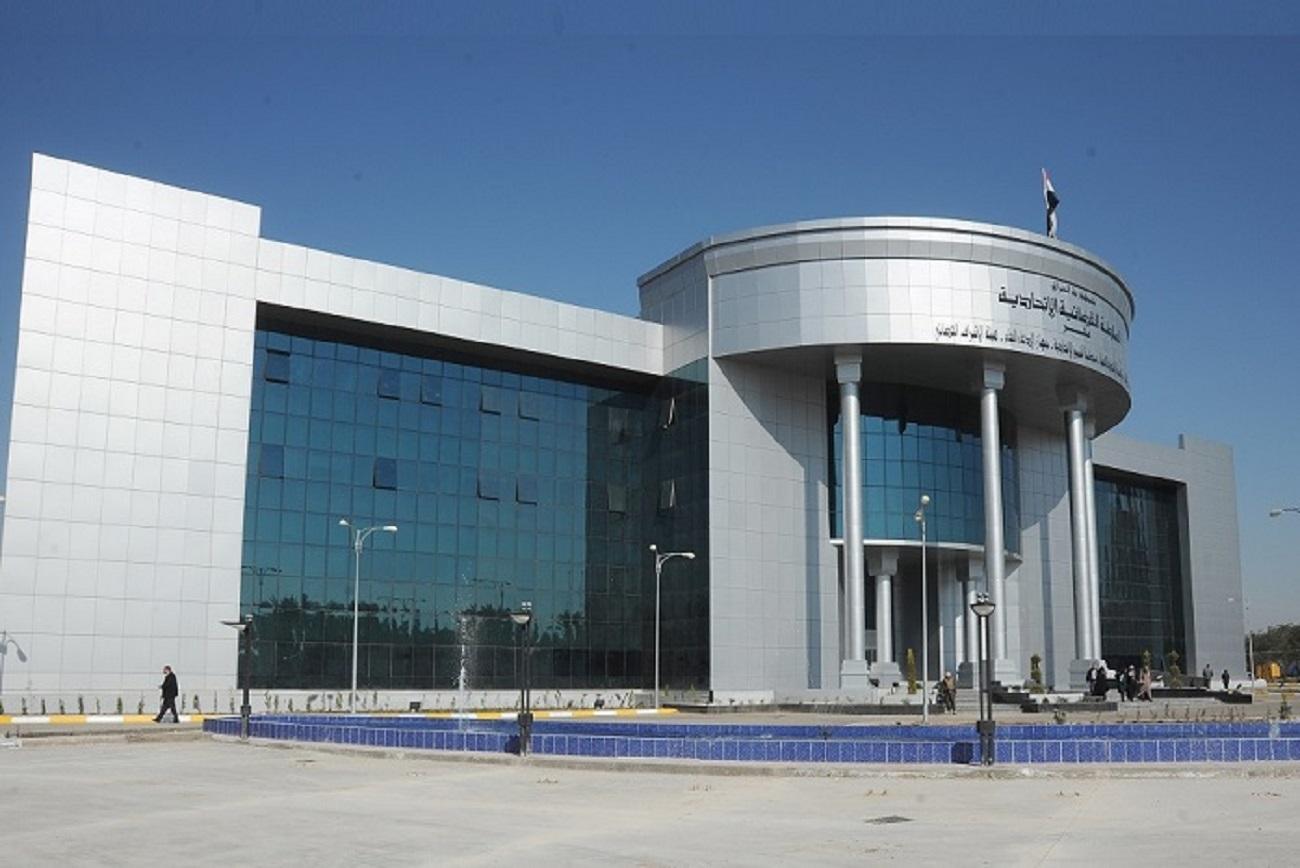 2023-03-22 05:57Font
Shafaq News / The Federal Supreme Court (the highest judicial authority in Iraq) responded to the request for the state order to stop the disbursement of 400 billion dinars by the Ministry of Finance to the Kurdistan Region submitted by MP Mustafa Sanad.
The court attributed the refusal to issue the state order in this regard for two reasons: the first is the absence of urgency in it, and the second is that deciding on it means entering into the origin of the right and giving a prior opinion in the case.
The Federal Supreme Court decided to reject the request of the request to issue the state order, Mustafa Jabbar Sanad, according to the appended decision signed by the president of the court, Judge Jassim Mohammed Abboud.
For his part, MP Mustafa Jabbar Sanad confirmed in a blog on social networking sites that the Federal Court rejected his claim by requesting an urgent loyalty order (stop disbursement) against the federal government and the TBI Bank about granting a loan of 400 billion dinars from the bank.
He added that the state order was returned, but the lawsuit is still open for decision in the coming months.
At the end of 2022, the federal government agreed to send 400 billion dinars to the region to finance the salaries of employees for the months of November and December 1 of the same year.
The Ministry of Finance and Economy of the Kurdistan Regional Government announced that it received the amount on March 13.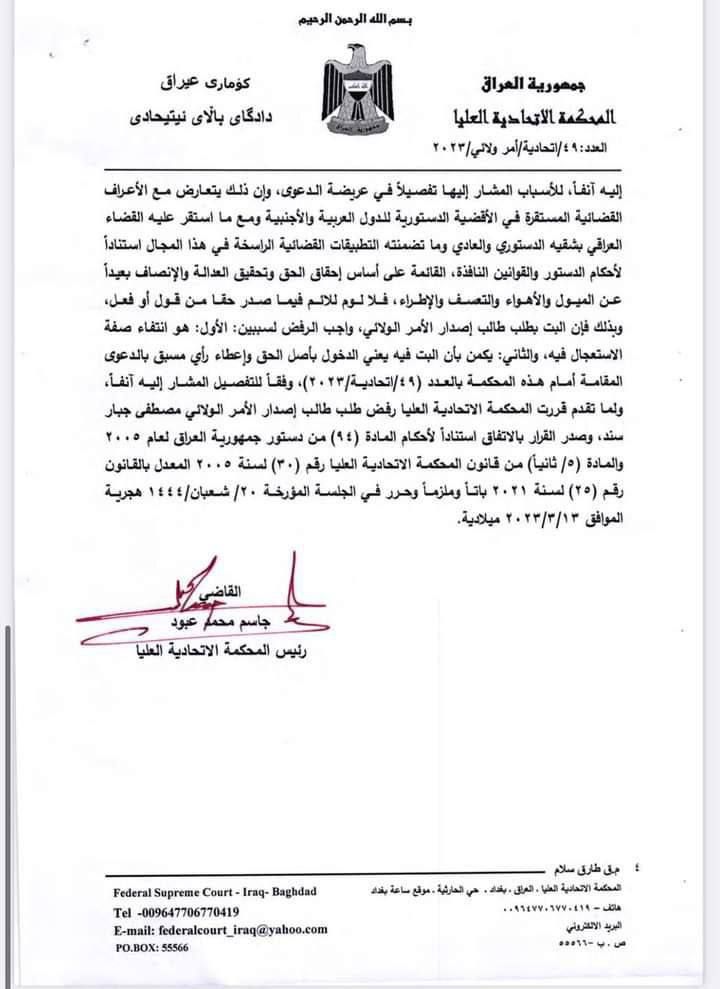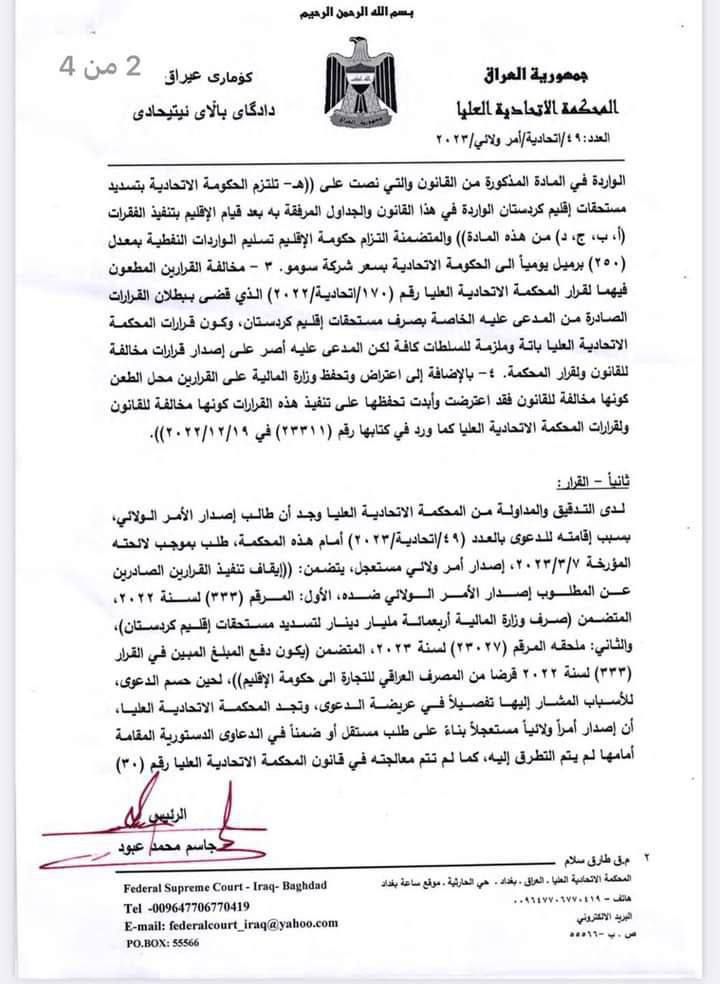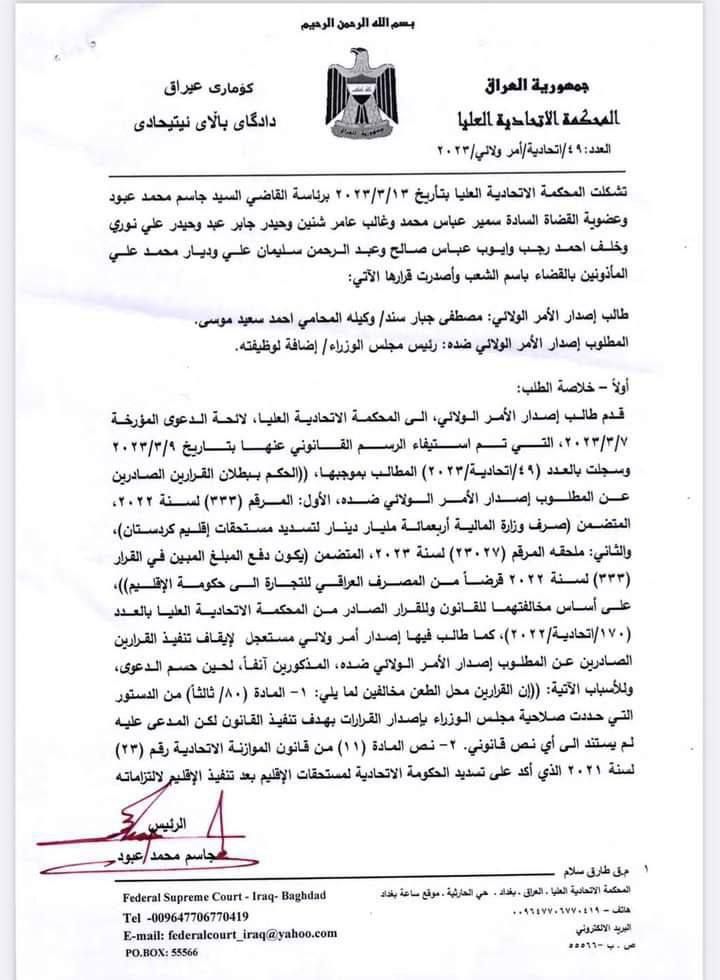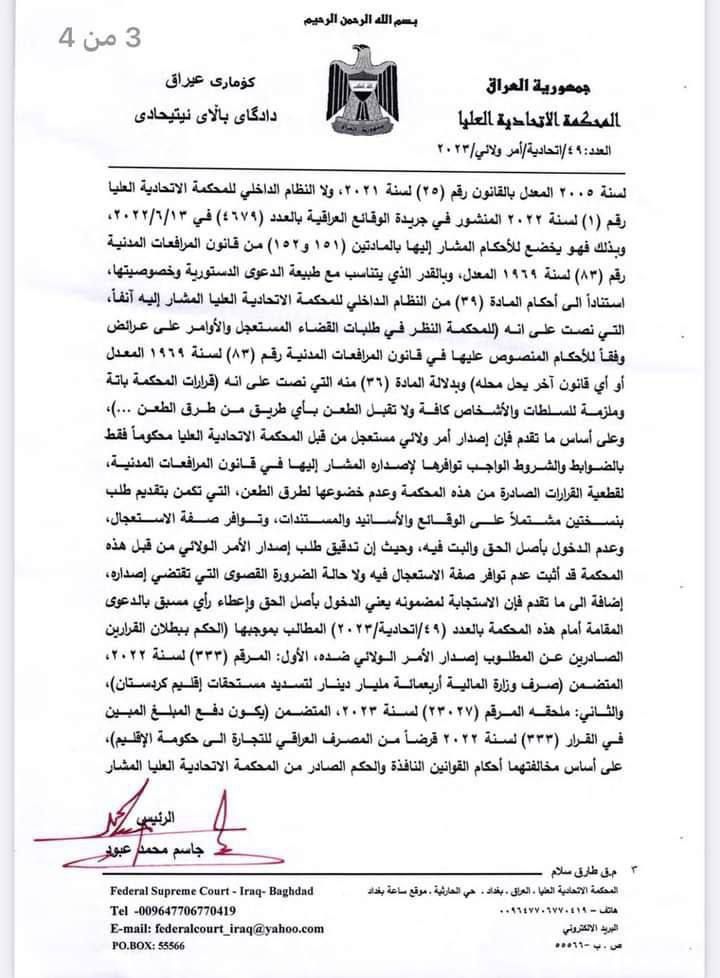 https://shafaq.com/ar/سیاسة/المحكمة-الاتحادية-ترد-طلب-ال-مر-الولا-ي-بايقاف-صرف-400-مليار-دينار-الى-قليم-كوردستان