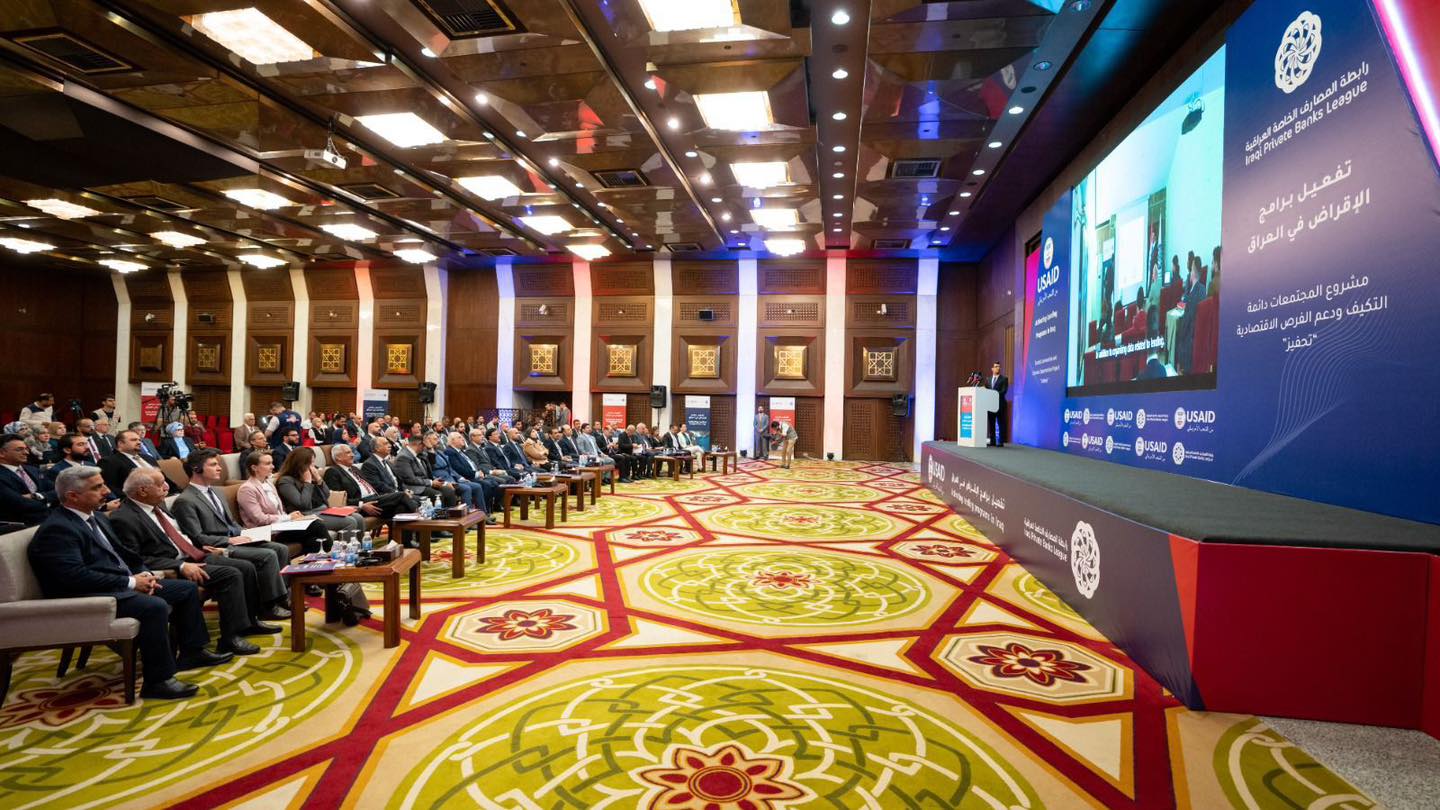 ---
Economy News-Baghdad
The Association of Iraqi Private Banks held the closing ceremony of the program "Activating lending programs in Iraq" supported by the US Agency for Development (USAID) within the project of constantly adapting societies and supporting economic opportunities "Tahiz", which lasted for 6 months.
The program focused on launching a policy paper that includes an action map to increase access to finance, training a group of employees of credit departments in banks and preparing 7 trainers in the field of credit and credit analysis, in addition to making recommendations to the central bank and the government in order to make decisions that facilitate the lending process.
"The Central Bank is working to establish a loan guarantee company to provide high flexibility to the banking sector for lending," said the Governor of the Central Bank, Ali Al-Alaq, noting that "the Central Bank has lent through its initiatives about 13 trillion dinars."
He added that "the banking sector is responsible for lending and the central bank should not be relied on in the lending process, explaining that "the central bank is working on a national strategy to build lending bases that are common between the banking sector, the central bank and the government."
For his part, the President of the Association of Private Banks, Wadih Al-Hanalal, said in his speech on his behalf, advisor to the Association Samir Al-Nusairy, that "the program is very important to speed up the lending process in Iraq," adding that "the banking sector has a major role in accelerating growth in the economic sectors, which reflects positively on the gross domestic product."
The Executive Director of the Association of Banks, Ali Tariq, made "an offer that included the objectives of the project, the method of its implementation, and the volume of lending in the banking sector, which reached more than 60 trillion dinars at the end of 2022."
The conference concluded with a discussion session moderated by the advisor in the Association, Samir Al-Nusairy, and included a representative of the Operations Department at the Central Bank, Hussein Atwan, the head of the credit committee in the association, Alaa Faik, the director of the company for banking guarantees, Hussein Thamer, and the representative of the Iraqi Company for Financing Small and Medium Enterprises, Ahmed Sabah.