PoliticiansBreakingThe Iraqi ParliamentElection Law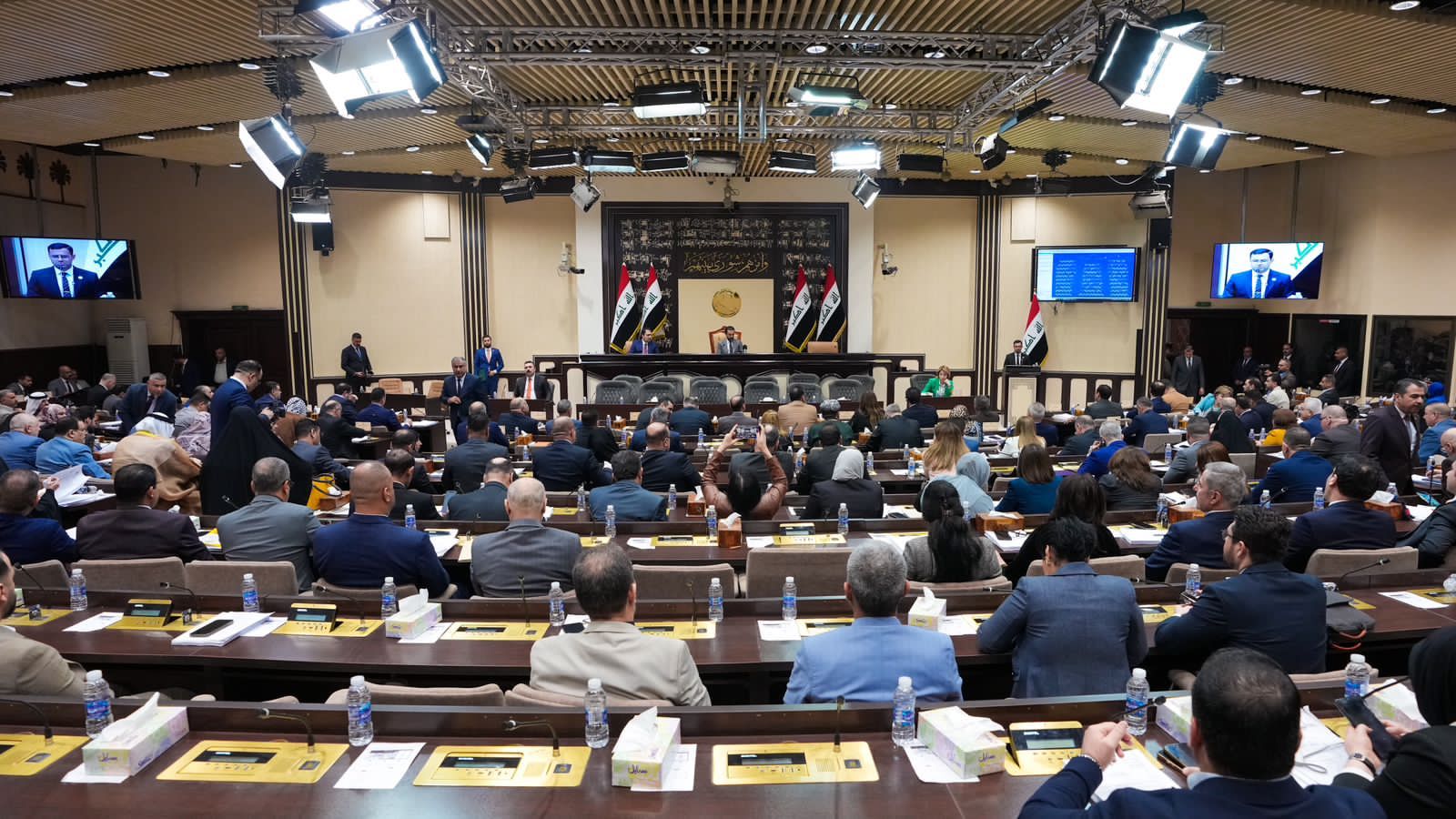 2023-03-19 17:37Font
Shafaq News / The Legal Committee completed a lengthy meeting after midnight on Sunday – Monday, in which it discussed the draft election law, in the presence of the heads of the presidential blocs and the Presidency of Parliament.
A Shafaq News reporter said there was a move to hold parliament session now and vote on the law, which has sparked controversy over the past two weeks.
He added that about 145 deputies are present in parliament, amid attempts to gather the quorum required for the session, amid opposition from independent deputies and emerging blocs numbering more than 75 deputies.
Our correspondent said there were a preference for an agreement to adopt an electoral representation formula 1.7 under the St. Lego system.
Two weeks ago, the Iraqi Council of Representatives failed to hold any session whose agenda includes the passage of the third amendment to the Provincial Council Elections Law, as currently drafted and the St. Lego regime, which opponents consider a separation law on the size of the forces in force in force in the country, restoring the one-circle system.
St. Lego is a mathematical calculation method that follows the distribution of votes of voters in countries that operate proportional representation, and depends on the division of the votes of alliances by 1.4 incending, in which case, small alliances get a chance to win. But Iraq previously adopted the electoral denominator by 1.9, which made the chances of large political entities rise at the expense of individual candidates (independent and civilian), as well as emerging and small entities.
https://shafaq.com/ar/سیاسة/في-جلسة-بعد-منتصف-الليل-مساع-برلمانية-للتصويت-على-قانون-الانتخابات