The proposed deficit in the new federal budget is estimated at $48 billion, up about $28 billion from the deficit recorded in the 2021 budget.
Monday 2023/03/13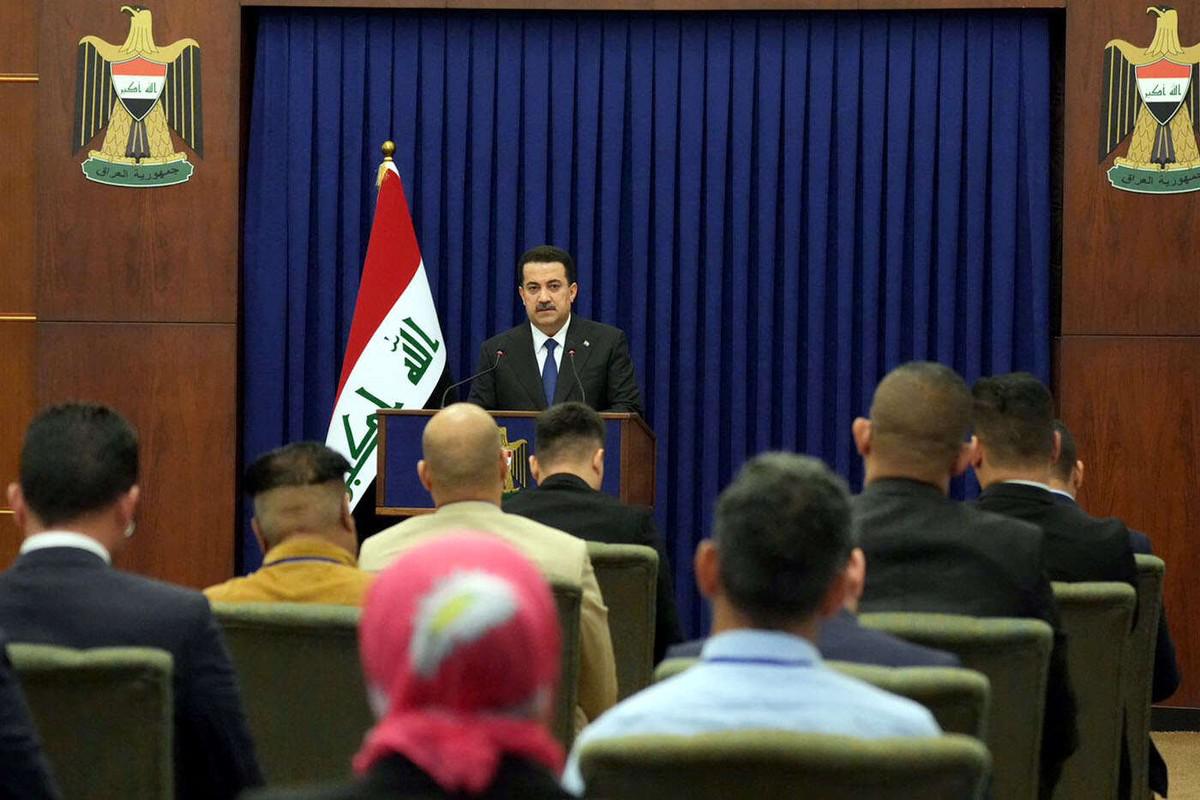 Aswani faces great social and security challenges.
The draft budget allocates 307 million dollars to the Kurdistan region
Iraqi government submits three-year budget to parliament
Baghdad – Iraq's cabinet on Monday approved the draft financial budget law and submitted it to parliament for a vote, with high proposed expenditures and investments, driven by the increase in oil prices.
The last budget approved in Iraq dates back to April 2021, while no one was adopted in 2022 due to the political unrest that paralyzed the country for a year after the last legislative elections, while the new Iraqi draft budget law includes the largest budget in the history of the Iraqi state in 20 years.
During a government meeting Monday, the Cabinet approved the "draft federal budget law for fiscal years 2023, 2024 and 2025… He referred it to the House of Representatives," according to a statement issued by the office of Prime Minister Mohamed Shia al-Sudani.
Al-Sudani said that "this budget will be repeated for three years," adding that these figures may be "amendments and approved by the House of Representatives in the event of changes in numbers, oil prices or quantities."
The proposed expenditures in the new budget amount to 197 trillion and 828 billion dinars ($152 billion according to the official exchange rate), including investments worth 47 trillion and 555 billion dinars ($36.5 billion).
In 2021, the proposed investments in the budget were $19.6 billion and in 2019 they were $27.8 billion.
The Iraqi prime minister has repeatedly stressed that infrastructure projects such as roads, schools, hospitals and housing projects are a priority in a country that has been exhausted by decades of war and a third of its 42 million people live in poverty.
Al-Sudani expressed during a press conference on Monday his hope that the projects included in the budget would allow "addressing poverty situations," talking about the payment of subsidies to about 600,000 families and the establishment of a "special fund to support the poorest provinces." He also pledged to rebuild some areas, especially Sinjar, the stronghold of the Yazidi minority.
The total revenue of the proposed budget for one year is 134 trillion and 5 billion dinars ($103.4 billion), based on the price of a barrel of oil $70. In 2021, revenue was $69.9 billion on a $45 barrel of oil.
The proposed deficit in the new budget is 63 trillion and 75 billion dinars (about $48 billion) compared to 19.8 billion in 2021 and 23.1 billion in 2019.
About $307 million was allocated to the autonomous Kurdistan region in order to pay the salaries of its employees, in exchange for 400,000 barrels of oil a day produced in the region.
In order to secure basic expenses, the Iraqi parliament voted in the summer of 2022 on the $17 billion emergency subsidy law that allows Iraq, especially to buy gas, electricity and grains to ensure "food security."
https://middle-east-online.com/حكومة-السوداني-تقر-أكبر-موازنة-في-تاريخ-العراق