Politician Of Tehran Iran Breaking Mustafa Kazemi Hussein Amir Abdullahian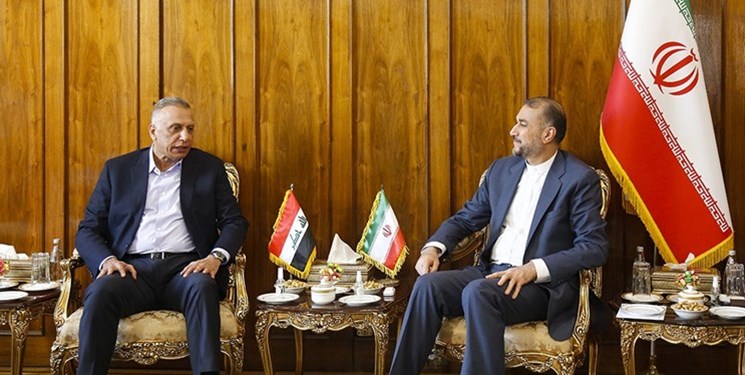 2023-02-21 09:25Font
Twilight News / Former Iraqi Prime Minister Mustafa Al-Kazemi held a round of talks in Tehran on Tuesday with Iranian Foreign Minister Hossein Amir Abdullahian, according to Iranian media.
Abdullahian held talks in Tehran with Kazemi during his visit to Tehran several months ago on the latest developments in the region and issues related to bilateral relations, Fars news agency reported.
The agency quoted Abdullahian as saying at that meeting that the Islamic Republic of Iran considers the solution to the problems of the region to take place from within the region, and valued Iraq's efforts to enhance the element of dialogue and its constructive role in regional equations and dialogue between the Islamic Republic of Iran and Saudi Arabia. He added: Iran only wants good for the region and supports the reopening
The Iranian agency pointed out that Baghdad hosted five rounds of talks between Iran and Saudi Arabia.
She revealed that the Iranian foreign minister will visit Iraq this weekend for talks with senior Iraqi officials.
In this regard, Fares quoted Iranian Foreign Ministry spokesman Nasser Kanani in his weekly press conference about the Foreign Minister's visit to Iraq: This visit will take place within the framework of various issues of bilateral relations between Iran and Iraq and in the context of Iranian regional consultations with friendly and neighboring countries.
https://shafaq.com/ar/سیاسة/الثانية-خلال-شهر-الكاظمي-يجري-محادثات-في-يران