PoliticiansBreakingNechirvan BarzaniMohammed Shiaa Al-SudaniErbil And Baghdad Negotiations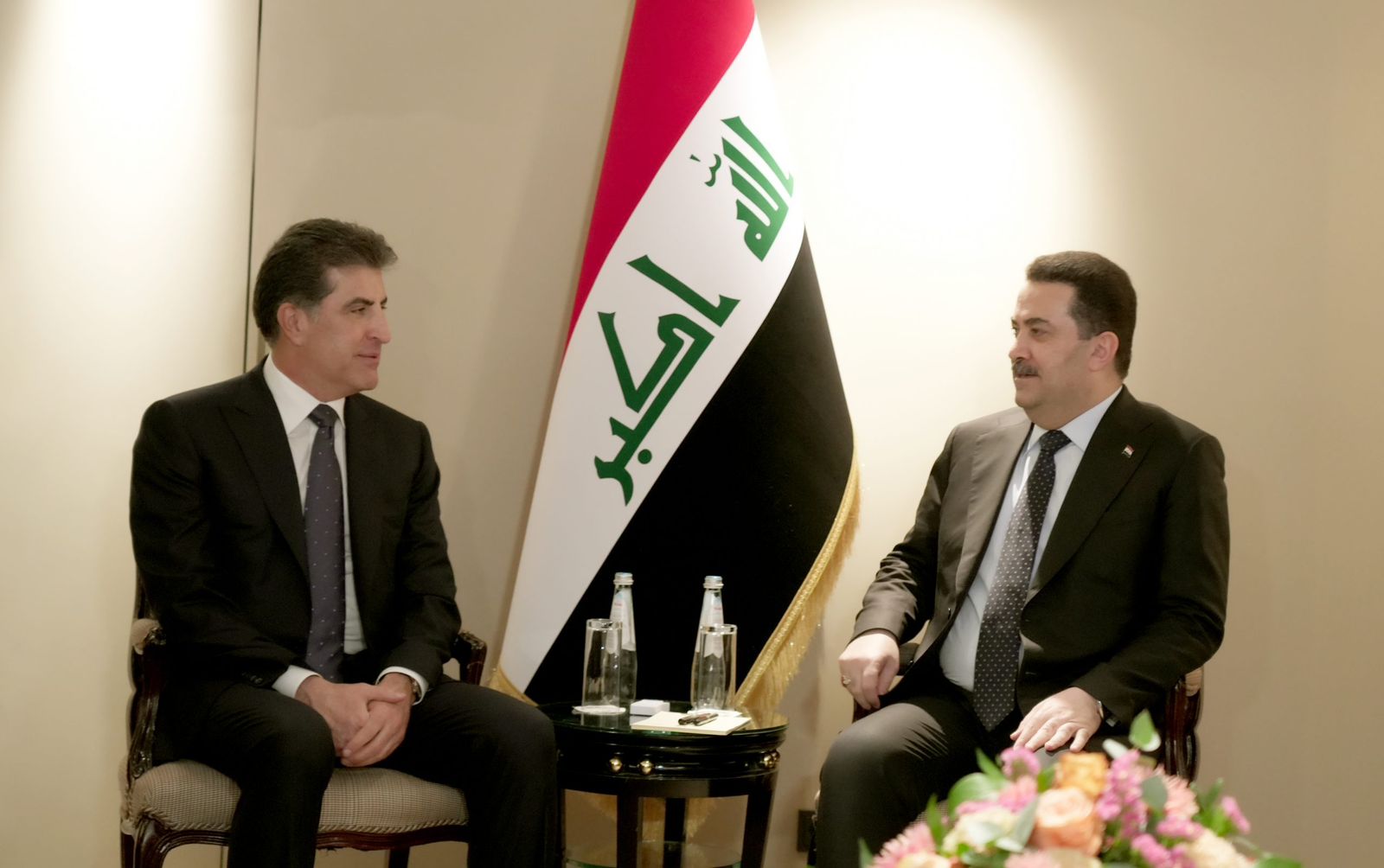 2023-02-17 14:39Font
Twilight News / The President of the Kurdistan Region, Mr. Nechirvan Barzani, discussed with the Iraqi Federal Prime Minister Mohammed Shiaa Al-Sudani, on Friday evening in his latest activities today at the Munich Security Conference, the economic situation and the issue of the Iraqi federal budget for the year 2023.
A statement by the presidency of the region and responded to Shafaq News Agency; "during the meeting, the latest developments in the dialogue between Erbil and Baghdad to solve the outstanding problems between them, the economic situation and the issue of the Iraqi federal budget for 2023, the political situation in general, the challenges facing the country, and the presence and role of Iraq in the region and internationally
The two sides expressed their satisfaction with the continuation of dialogue between Erbil and Baghdad and its steps, and the resolution of outstanding problems between them on the basis of the constitution, and agreed that addressing the challenges and threats facing the country requires joint action and the cooperation of all forces, parties and components in Iraq.
In another axis of the meeting, they discussed the recent visit of the Iraqi delegation to America and the measures of the Iraqi federal government aimed at protecting the economic situation of the country, Iraq's relations with neighboring countries, countries in the region and the world, and maintaining the security and stability of borders, among a number of other issues, according to the statement.
Kurdistan Regional President Nechirvan Barzani arrived in Germany on Friday after an official invitation to attend the 59th annual Munich Security Conference.
Barzani, along with heads of state and leaders including Iraqi Prime Minister Mohammed Shiaa al-Sudani, will participate in meetings and discussions on global affairs including international security and stability and the current challenges facing the world.
During the three-day conference, which will be held from February 17 to 19, 2023, President Barzani will hold several meetings with a number of leaders and officials from around the world.
https://shafaq.com/ar/سیاسة/في-ميونخ-نيجيرفان-يبحث-مع-السوداني-خر-تطورات-مفاوضات-اربيل-وبغداد-بش-ن-الملفات-العالقة