PoliticiansDollar RatesVisit WashingtonMohammed Shiaa Al-SudaniShiite Coordination Framework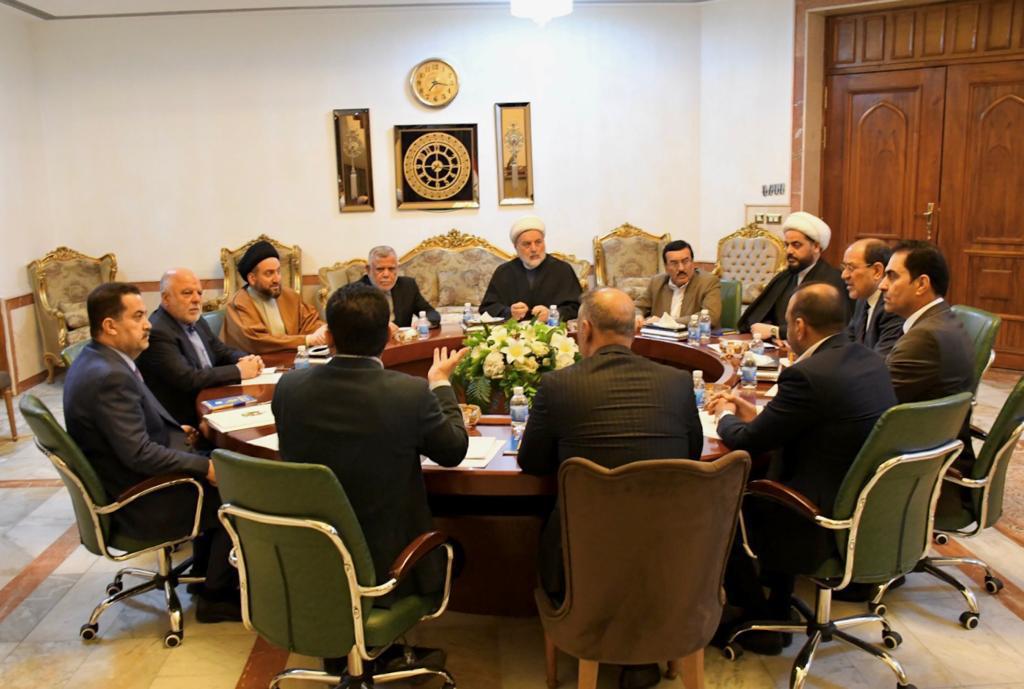 2023-02-05 14:09Font
Twilight News / The coordination framework supporting the Iraqi government discussed, on Sunday, a number of political, economic and diplomatic files, foremost of which is the budget and dollar fluctuations.
This came during a meeting held by the leaders of the coordination framework, in the office of the head of the victory coalition, Haider al-Abadi, in the presence of Prime Minister Mohammed Shiaa al-Sudani, according to a statement received by Shafaq News Agency.
According to the statement, the meeting discussed the file of the federal budget that the Council of Ministers intends to submit to the House of Representatives for approval.
In this regard, Al-Sudani gave a detailed explanation of the mechanisms on the basis of which the federal budget was drawn up and its compatibility with the government program, according to the statement.
The meeting of the leaders of the framework and the Sudanese touched on "the dialogues held by the Central Bank of Iraq with the US Federal Bank in Istanbul, two days ago, and the reform packages issued by the Central Bank, on the financial and banking sectors."
On the other hand, the meeting discussed "government measures to reduce the effects of dollar exchange rate fluctuations on poor and marginalized segments," according to the statement.
Before concluding, the meeting touched on the upcoming visit of the Iraqi delegation to Washington, headed by Foreign Minister Fuad Hussein, to complete the Istanbul meetings.
https://shafaq.com/ar/سیاسة/الدولار-والموازنة-وزيارة-واشنطن-على-طاولة-طارية-بحضور-السوداني