Kurdistan WomenErbilThe National UnionThe Democratic PartyMeetingSaturday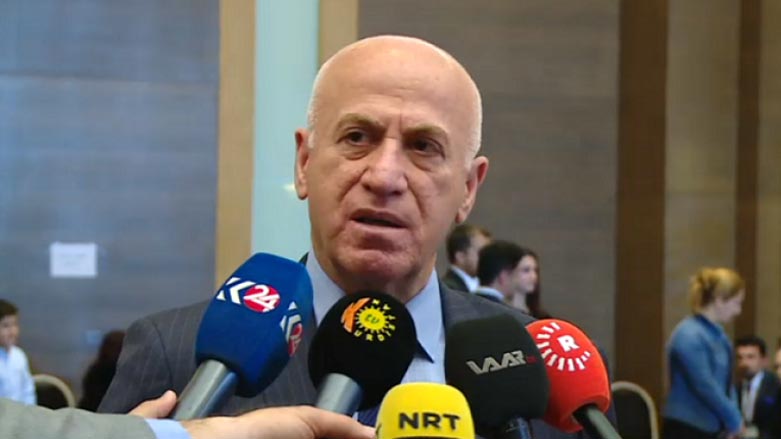 2023-01-31 04:54Font
Twilight News / Mahmoud Mohammed, a member of the administrative body of the Political Bureau of the Kurdistan Democratic Party, announced on Tuesday that his party will hold a meeting, the second of its kind with the Patriotic Union of Kurdistan early next week.
Mohamed said in a statement to reporters on the sidelines of a meeting held by a high delegation from his party with the Islamic Union at the latter's headquarters in Erbil that next Saturday we will meet with the National Union in Erbil.
"As for the meeting, the KDP has no conditions, and does not accept any conditions from anyone," he added.
The political offices of the two main Kurdistan Democratic Parties and the Patriotic Union of Kurdistan met last Saturday morning in the city of Sulaymaniyah with the aim of humidifying the atmosphere in preparation for resolving the problems and political differences between the two sides.
In a joint statement, the political bureaus of the two main parties in the Kurdistan Region agreed to hold another meeting in the future.
https://shafaq.com/ar/كوردســتانيات/الحزبان-الر-يسيان-في-قليم-كوردستان-يعقدان-اجتماعهما-الثاني-ال-سبوع-المقبل