EconomyErbilBaghdadGold PricesBreakingStability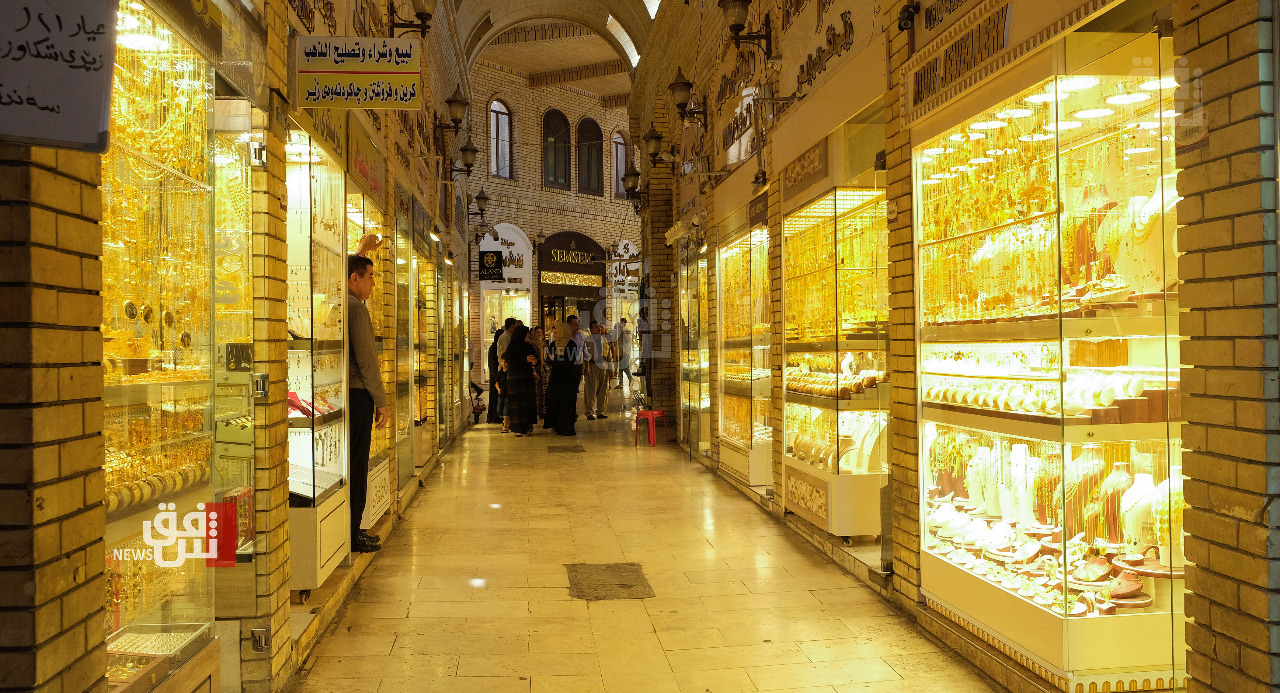 2022-12-17 02:54Font
Twilight News / Foreign and Iraqi gold prices stabilized in local markets in the capital Baghdad, and in the markets of Erbil, the capital of the Kurdistan Region, on Saturday, December 17, 2022.
A correspondent and the Shafaq News Agency said that gold prices in the wholesale markets in‍‍‍‍‍Al-Nahr Street in the capital ‍ Baghdad recorded this morning, the selling price per 21 carat of weight of Gulf, Turkish and European gold 379 thousand dinars, and the purchase price is 375,000 dinars, which is the same prices last Thursday.
Our correspondent pointed out that the selling price of one 21 carat of Iraqi gold also stabilized at 344,000 dinars, and the purchase price reached 345 thousand.
With regard to gold prices in jewelers stores, the selling price of 21-caliber Gulf gold weights ranges from 380 thousand dinars to 390 thousand dinars, while the selling price of the Iraqi gold weightlifter ranged from 350 thousand and 360 thousand dinars.
As for the prices of gold in Erbil, they also witnessed stability, where the selling price of a 24-carat gold weight sold 440 thousand dinars, 22 carat recorded the sale of 405 thousand dinars, and 21 carat recorded the sale of 390 thousand dinars, while caliber 18 recorded the sale of 335,000 dinars.
One weight is equal to gold (five grams).
https://shafaq.com/ar/اقتصـاد/استقرار-سعار-الذهب-في-اسواق-بغداد-و-قليم-كوردستان-8-4