His Holiness Masrour Barzani Breaking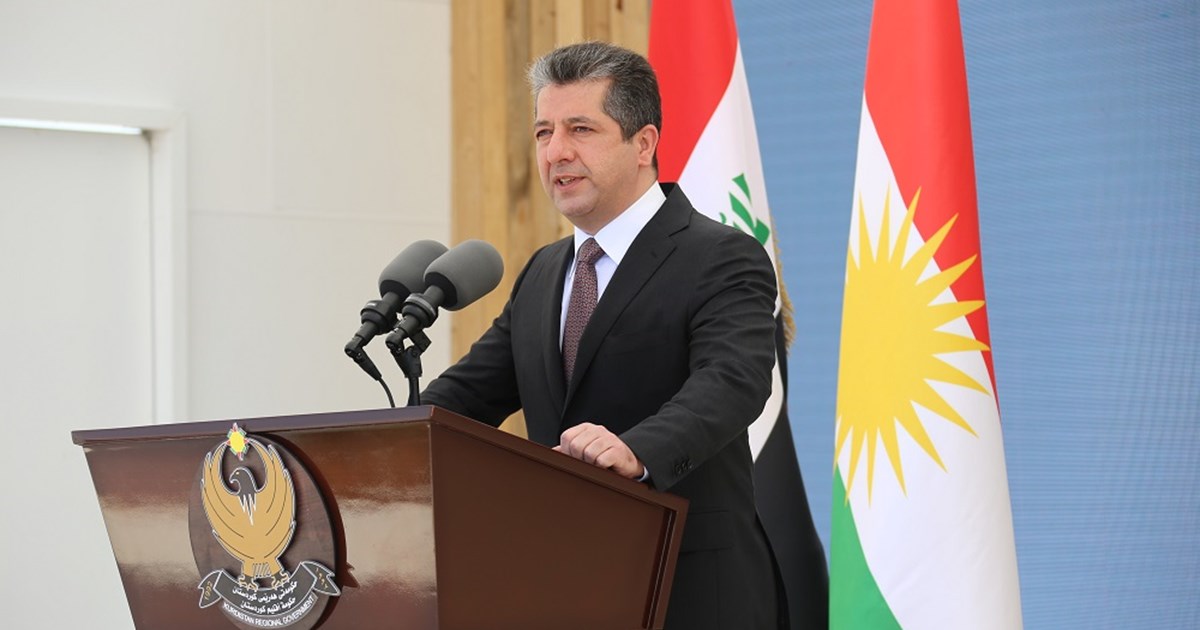 2022-12-08 02:40Font
Shafaq News / Kurdistan Regional Government President Masrour Barzani said on Thursday that his government's delegations will continue to visit the Iraqi capital Baghdad to resolve differences and outstanding issues with the federal government, stressing that the region will not compromise on its rights affirmed in the permanent constitution of the country.
Masrour Barzani said, in a speech on the sidelines of the ceremony of laying the foundation stone for the British University in Erbil, that the development of the education sector, higher education and scientific research is evidence of the cultural awareness of our people, and that he is very happy to develop this sector through the construction of practical centers, stressing that undoubtedly this issue will help to increase cultural and
"We have many universities in the Kurdistan Region, each of which has its own competence and privacy and has had positive effects on our society," he added, noting that the British University can leave an important imprint within the cultural, educational and awareness project.
The President of the territorial government also stressed that his government is working on the development of the global sector and has taken it among its priorities, will provide assistance in this field, work to develop study centers in the region and be among the ranks of global centers.
Masrour Barzani touched on the problems facing the educational process in the region, and said that we have the problems of student housing and attention to the demands of professors and teachers, and do not forget that our ambitions are great, which are greater than our possibilities available to us, but we will not stop supporting the educational sector and we will continue with enthusiasm in this subject.
He noted that this university, as one of the branches of the International University of London, we hope that this branch will be able to provide many practical services in the region.
Masrour Barzani talked about relations between Erbil and Baghdad, and said, "We continue to improve the situation in the region, and our delegations continue to talk with the federal government, and Baghdad's visit will continue to reach solutions to differences and outstanding issues."
He expressed the hope that these delegations would be able to resolve those differences, explaining that resolving these differences would cause progress in the region in various areas.
"We are very optimistic that these problems will be resolved within a specific period, and we will not compromise on any of our constitutional rights and we will defend them and the rights of our people," the head of the KRG government concluded.
https://shafaq.com/ar/سیاسة/مسرور-بارزاني-وفودنا-ستواصل-زيارة-بغداد-لحل-الخلافات-ولن-نساوم-على-حقوقنا