The CommunityBreakingThe JudiciaryStealing The Century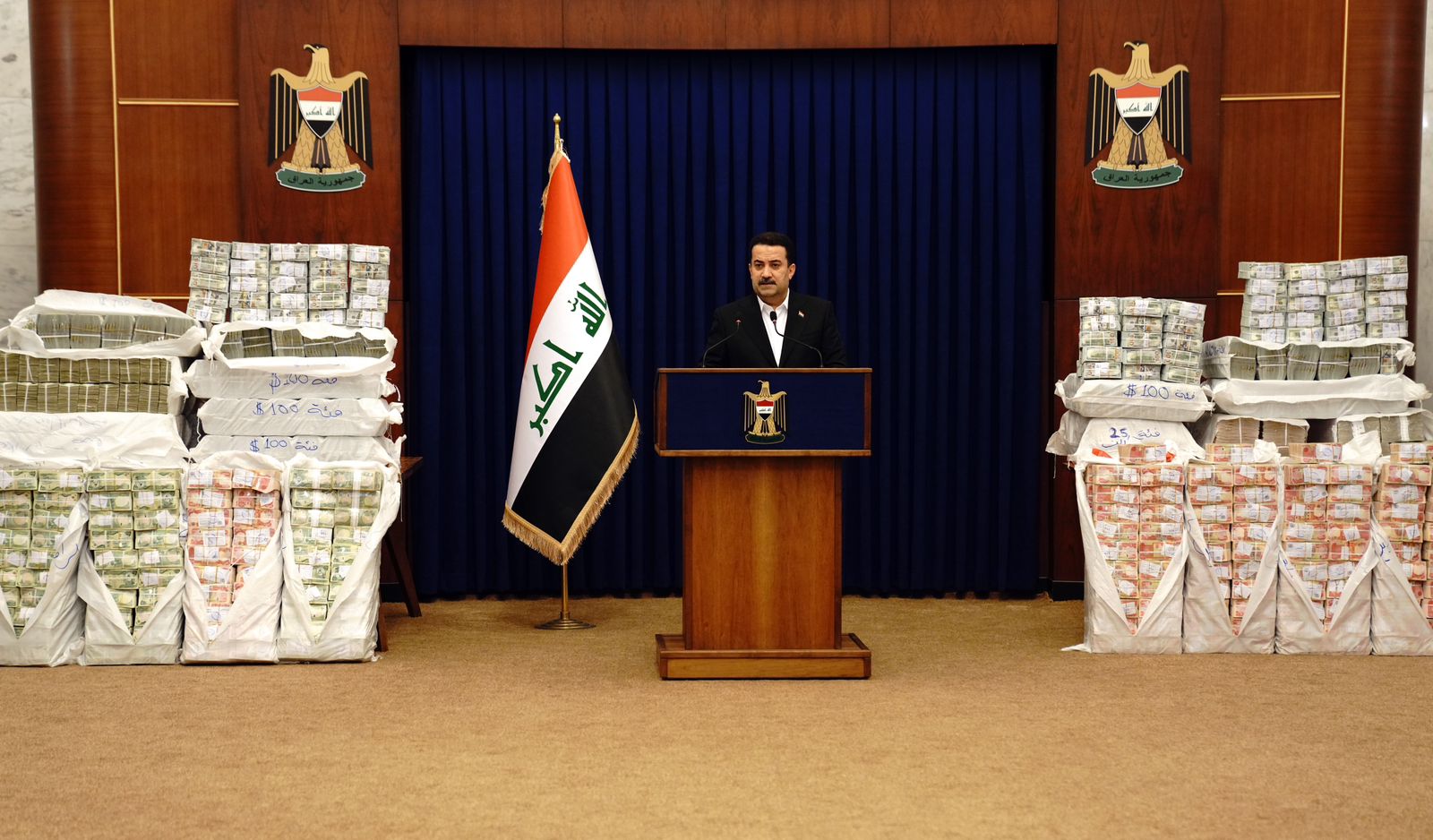 2022-12-08 06:37Font
Shafaq News / The second Karkh Investigation Court, which specializes in integrity issues, announced on Thursday that the second batch of tax trust amounts has been deposited in the bank account opened at Rafidain Bank, the main branch.
According to a statement issued by the Supreme Judicial Council, the amount is 134 billion, 455 million and 600,000 Iraqi dinars.
The statement confirmed the continuation of the process of recovering the amounts of tax trusts, bringing the total amounts recovered to 317 billion, 535 million, 536 thousand and 525 dinars.
Iraqi Prime Minister Mohammed Shiaa al-Sudani announced at the end of last November the recovery of 182 billion Iraqi dinars, as part of the stolen tax secretariats, which were known as "theft of the century."
The "theft of the century" became the talk of the Iraqi street, political circles and others until it resonated outside Iraq to be addressed by Arab and Western media.
The "theft of the century" is the disappearance of 3.7 trillion Iraqi dinars (about two and a half billion dollars) of tax secretariat funds, and it was revealed by several concerned parties about two months before the end of the previous government rule headed by Mustafa al-Kazemi.
After theft was exposed, the Integrity Commission and the Judiciary moved to investigate the case and issued several judicial arrest warrants. The first of the detainees was businessman Nour Zuhair and was placed in prison, in addition to others, in addition to judicial decisions to confiscate the movable and immovable property of those involved in the the theft as well
The case file is still open to the Iraqi judiciary to reach all its threads, as well as ways to recover money smuggled out of Iraq, according to a number of deputies and politicians.
https://shafaq.com/ar/مجتـمع/القضا-العراقي-يعلن-ايداع-الدفعة-الثانية-من-مبالغ-سرقة-القرن-في-حساب-مصرف-الرافدين