political| 05:07 – 11/27/2022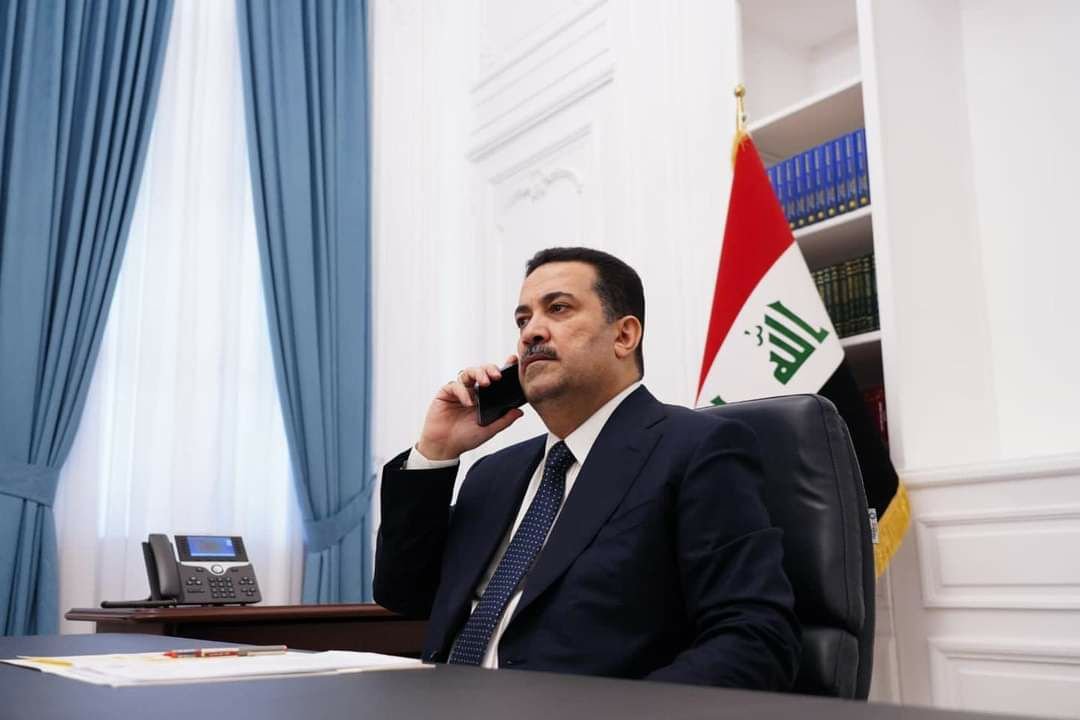 Baghdad – Mawazine News
The Prime Minister, Muhammad Shia' al-Sudani, affirmed, on Sunday, that Iraq is open to strengthening exchange relations in various fields.
Al-Sudani's office stated in a statement, which Mawazine News received a copy of, that "Prime Minister Muhammad Shia'a Al-Sudani received today, Sunday, a phone call from French President Emmanuel Macron, and the call witnessed discussions of bilateral relations, cooperation and partnership between the two friendly countries, as well as discussions on developments in the security situation, at the regional and international levels.
Al-Sudani explained, according to the statement, that "Iraq is open to consolidating exchange relations in various fields, expanding them with brotherly and friendly countries, and working with international partners in everything that would consolidate Iraq's security and stability in the region, and confront various economic and climatic challenges." Ended 29 / h.