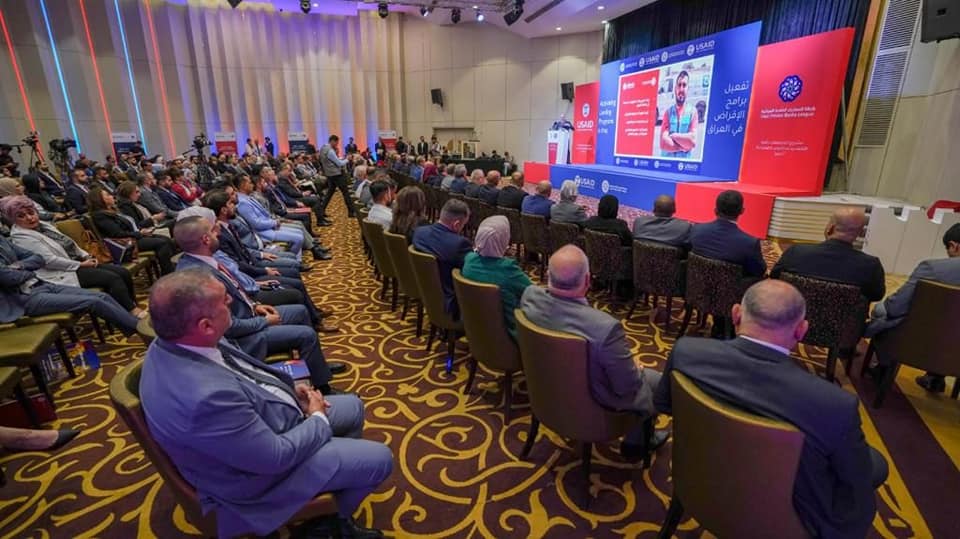 economyIraqreleaseLending Project
2022-11-01 03:59A-AA+
Shafaq News/ The Department of Non-Governmental Organizations, in the General Secretariat of the Council of Ministers, announced on Tuesday the launch of a project to activate lending programs in Iraq in partnership between the Iraqi Banks Association and the US Agency for International Development.
This came during a conference inaugurated by the Governor of the Central Bank, Mustafa Ghaleb Mikhaif, in which he affirmed his constant endeavor; In order to remove obstacles to borrowers seeking to launch their development projects in Iraqi society.
The Director General of the Non-Governmental Organizations Department, Ashraf Al-Dahan, said that this project aims to build a strong sector for emerging and entrepreneurial businesses that contribute to rebuilding the economic fabric of Iraq and creating sustainable job opportunities.
For his part, the director of a financing platform in the General Secretariat of the Council of Ministers, Shamil Abdel Bari, gave an explanation of the electronic finance program in many sectors of industry, agriculture, craft trade, clean energy, and housing, stressing the General Secretariat's endeavor to find solutions to the obstacles to the project, which is implemented by staff. Iraqi.
https://shafaq.com/ar/%D8%A7%D9%82%D8%AA%D8%B5%D9%80%D8%A7%D8%AF/%D8%A8%D8%A7%D9%84%D8%B4%D8%B1%D8%A7%D9%83%D8%A9-%D9%85%D8%B9-%D8%B1%D8%A7%D8%A8%D8%B7-%D8%A7%D9%84%D9%85%D8%B5%D8%A7%D8%B1%D9%81-%D9%88-%D9%85%D8%B1%D9%8A%D9%83%D8%A7-%D8%B7%D9%84%D8%A7%D9%82-%D9%85%D8%B4%D8%B1%D9%88%D8%B9-%D8%AA%D9%81%D8%B9%D9%8A%D9%84-%D8%A8%D8%B1%D8%A7%D9%85%D8%AC-%D8%A7%D9%84-%D9%82%D8%B1%D8%A7%D8%B6-%D9%81%D9%8A-%D8%A7%D9%84%D8%B9%D8%B1%D8%A7%D9%82