Radio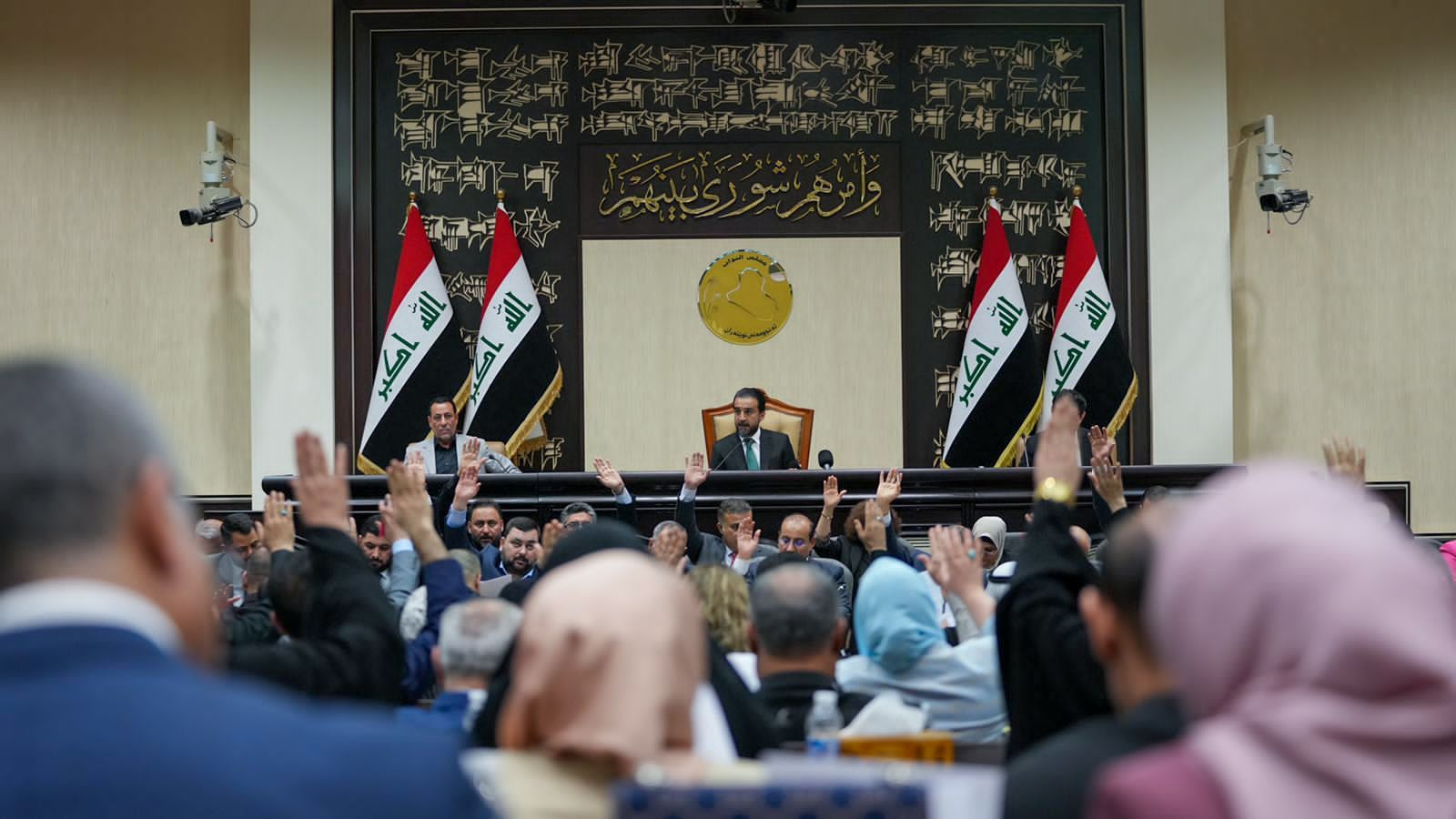 economybreakingIraqi parliamentdollar exchange ratesdollar exchange rate
2022-10-24 06:09A-AA+
Shafaq News/ A number of members of the Iraqi Council of Representatives demanded the inclusion of the voting paragraph on restoring the exchange rate of the US dollar against the Iraqi dinar to its previous official rate.
A member of the Parliamentary Integrity Committee, Hamid Al-Shiblawi, said, according to an official document obtained by Shafak News Agency, entitled "Reducing the dollar exchange rate", that "due to the repercussions of the rise in the exchange rate of the dollar against the dinar, which negatively affected the economic situation of the Iraqi family, which burdened the citizen." Especially those with low incomes. We, members of the attached list, ask the Presidency of the House of Representatives to include a paragraph to reduce the dollar exchange rate and gradually return it to the previous exchange rate within the work schedule of the next session in the public interest.
The list showed the signatures of 40 deputies so far.
It is noteworthy that the Central Bank of Iraq, on December 19, 2020, officially announced the amendment of the foreign currency exchange rate (the US dollar) to be 1450 dinars, instead of 1200 dinars, for every 100 dollars, according to the state's general budget for the year 2021 approved by the House of Representatives. .
As a result, according to specialists, the annual inflation in Iraq has risen significantly, so that all prices of materials and goods in the Iraqi market have risen significantly, which has sparked a wave of strong resentment among the popular circles, as well as the objections of some interested in economic affairs.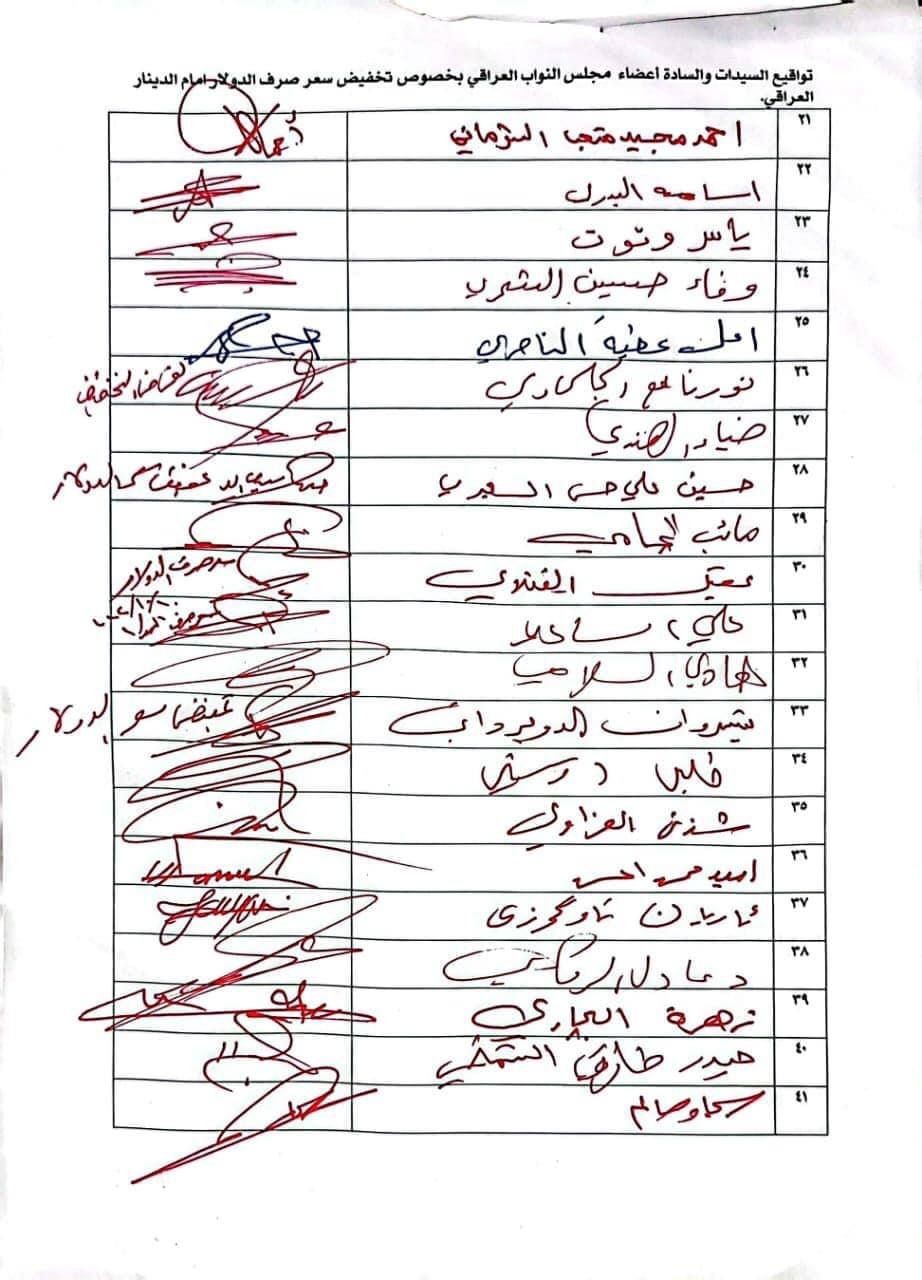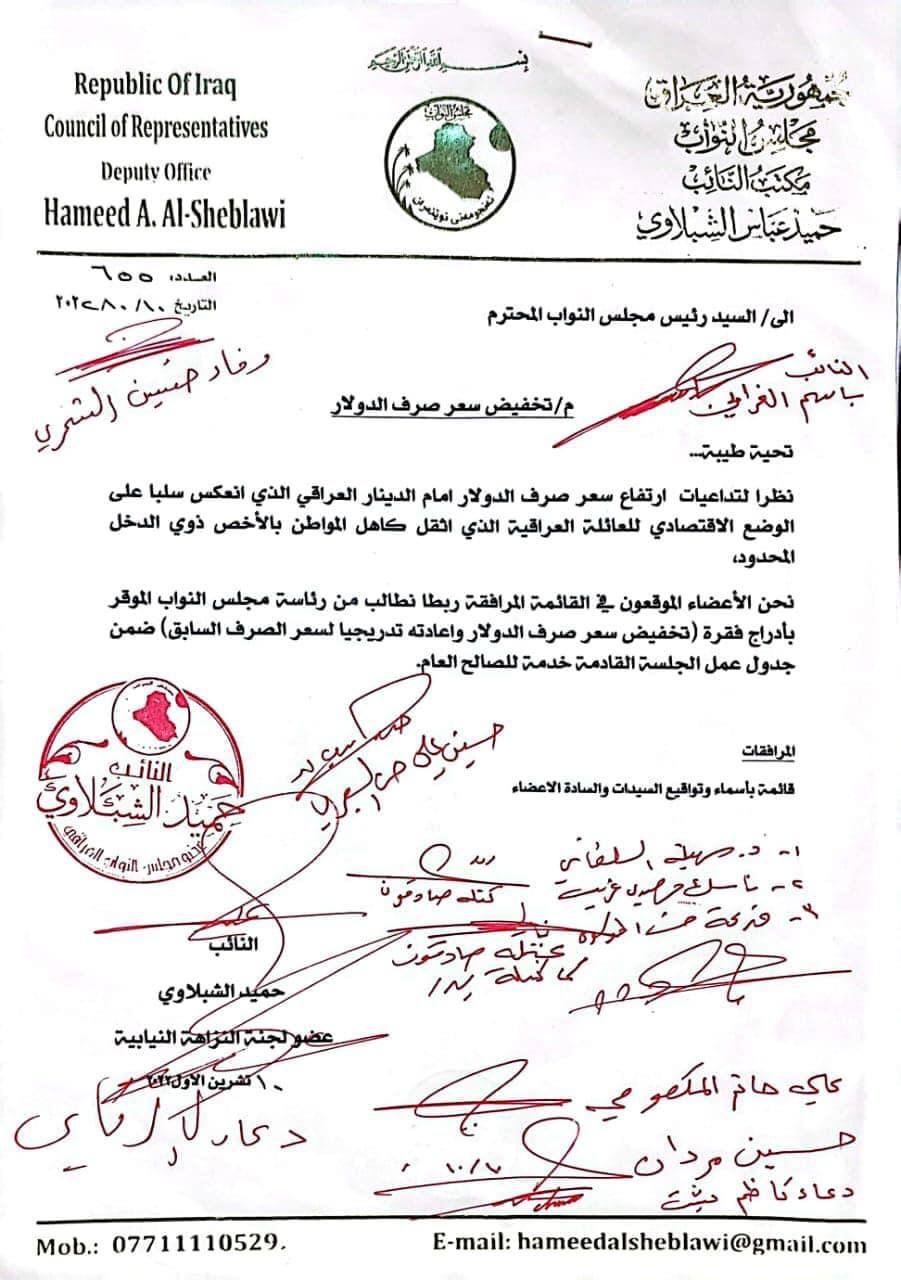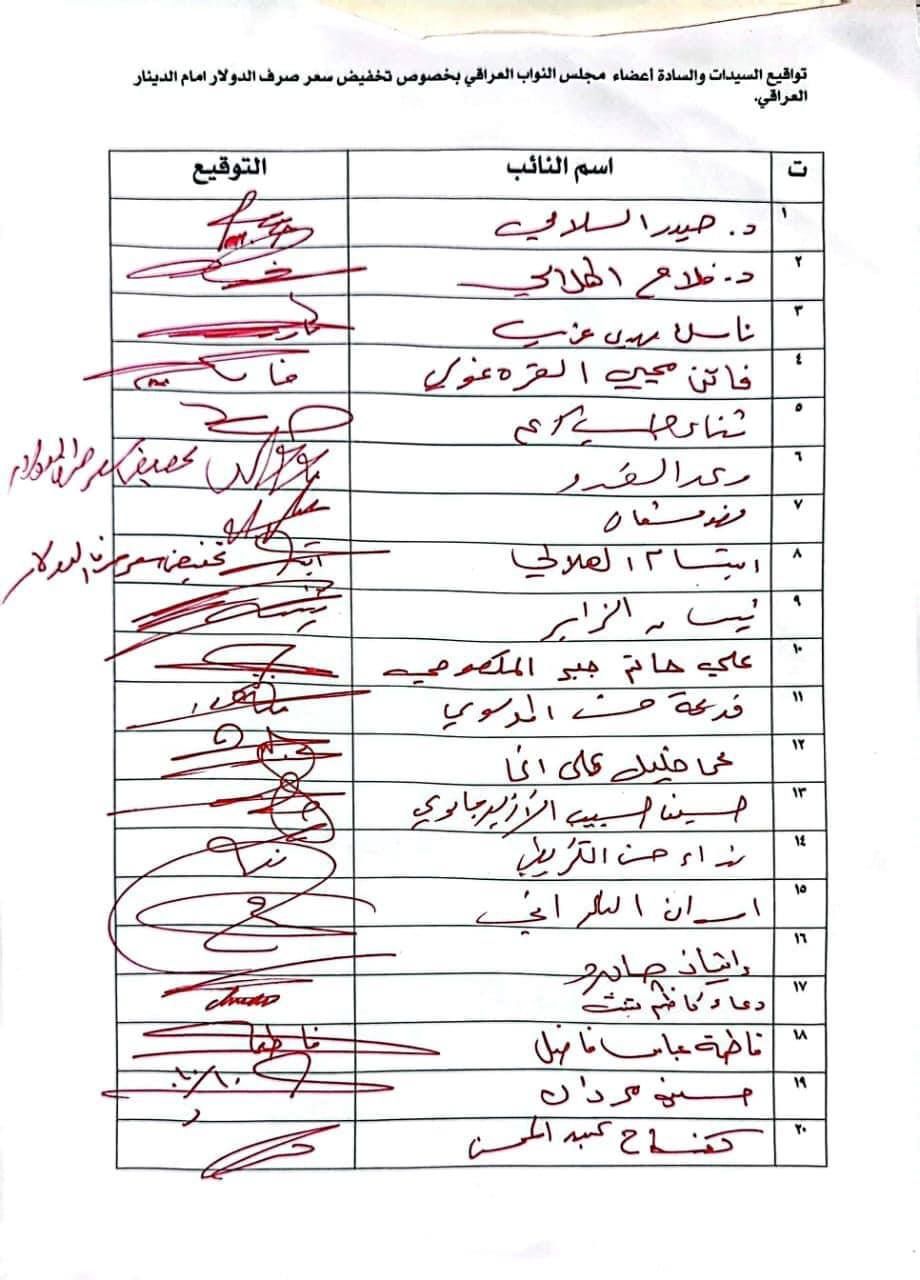 https://shafaq.com/ar/%D8%A7%D9%82%D8%AA%D8%B5%D9%80%D8%A7%D8%AF/%D8%AA%D9%88%D8%AC%D9%87-%D9%86%D9%8A%D8%A7%D8%A8%D9%8A-%D9%84-%D8%B9%D8%A7%D8%AF%D8%A9-%D8%B3%D8%B9%D8%B1-%D8%B5%D8%B1%D9%81-%D8%A7%D9%84%D8%AF%D9%88%D9%84%D8%A7%D8%B1-%D8%AA%D8%AF%D8%B1%D9%8A%D8%AC%D9%8A%D8%A7-%D9%88%D8%AB%D9%8A%D9%82%D8%A9