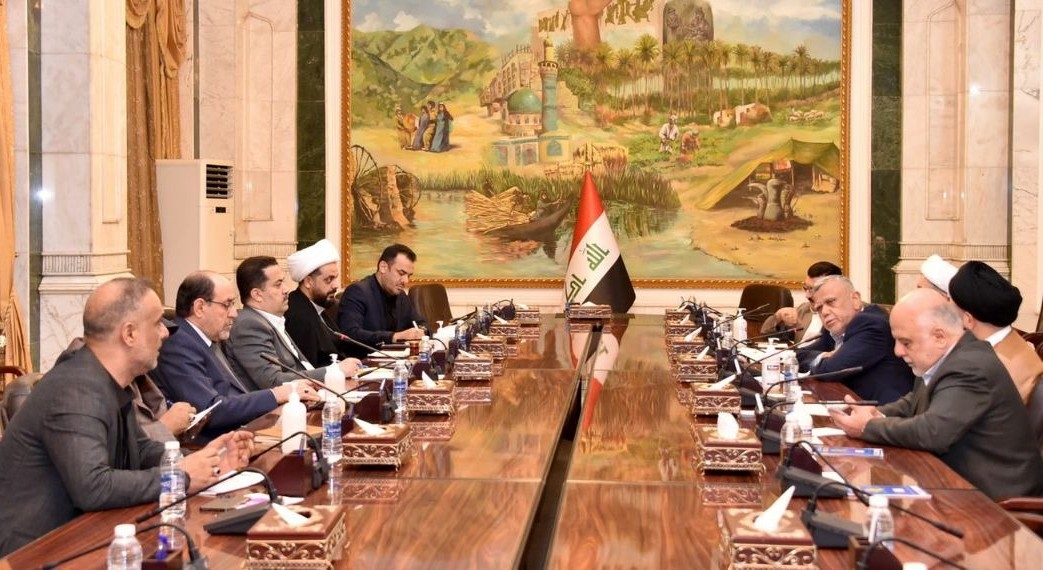 politicsMuhammed Shiaa Al-SudaniFormation of the Iraqi governmentShiite Coordination Frameworkpower struggleSudanese government
2022-10-23 16:00A-AA+
Shafaq News/ An informed source revealed, on Sunday evening, the details of the meeting of the leaders of the Shiite coordination framework, at the house of the head of the Al-Fateh Alliance Hadi Al-Amiri.
The source, who is a leader in the coordination framework, told Shafaq News Agency, "The meeting agreed on the need to resolve the ministerial cabinet, and vote to grant confidence to the government of designate Muhammad Shia Al-Sudani, as the maximum during the next week."
Iraq witnessed a cautious breakthrough when parliament was able to elect a president of the republic, who in turn tasked Muhammad Shia'a al-Sudani with forming the new government, whose composition has been stalled for more than a year, which is the date of early elections.
Al-Sudani says that he is working to present his government's candidates to Parliament as soon as possible, but several obstacles have blocked this path, starting with his political incubator, the coordinating framework.
There are wide differences within the framework forces regarding the position of the Ministry of Interior in the new ministerial cabinet headed by Muhammad al-Sudani, noting that the competition is fierce between National Security Adviser Qassem al-Araji, head of the Popular Mobilization Authority Faleh al-Fayyad, and Interior Ministry advisor Major General Mahdi al-Feiki.
https://shafaq.com/ar/%D8%B3%DB%8C%D8%A7%D8%B3%D8%A9/%D8%A7%D9%84-%D8%B7%D8%A7%D8%B1-%D8%A7%D9%84%D8%AA%D9%86%D8%B3%D9%8A%D9%82%D9%8A-%D8%AE%D9%84%D8%A7%D9%84-%D8%A7%D8%AC%D8%AA%D9%85%D8%A7%D8%B9-%D8%A8%D9%85%D9%86%D8%B2%D9%84-%D8%A7%D9%84%D8%B9%D8%A7%D9%85%D8%B1%D9%8A-%D8%A7%D9%84-%D8%B3%D8%A8%D9%88%D8%B9-%D8%A7%D9%84%D9%85%D9%82%D8%A8%D9%84-%D9%82%D8%B5%D9%89-%D9%85%D9%88%D8%B9%D8%AF-%D9%84%D8%AA%D9%85%D8%B1%D9%8A%D8%B1-%D8%AD%D9%83%D9%88%D9%85%D8%A9-%D8%A7%D9%84%D8%B3%D9%88%D8%AF%D8%A7%D9%86%D9%8A