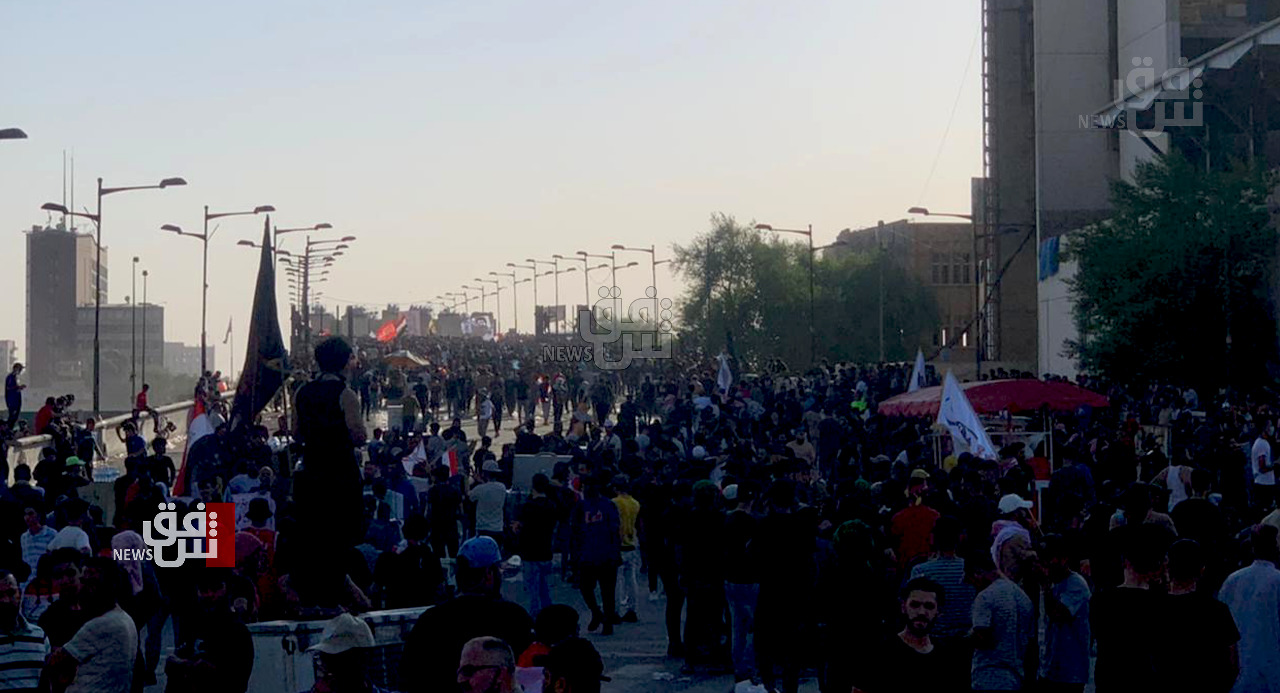 securityOctober demonstrationsopen roads
2022-10-01 14:48A-AA+
Shafaq News/ On Saturday, a security source said that all roads in the capital, Baghdad, which were closed due to the demonstrations, were immediately opened.
The source told Shafaq News Agency, "The security forces have started to open all the roads, respectively, that were closed due to the demonstrations."
He added, "There is no decision so far regarding the bridges of the Republic, the Sink and the Mu'allaq."
And earlier today, Saturday, the Iraqi security forces regained control of Tahrir Square in central Baghdad, while they began chasing the rioters among the demonstrators.
Earlier today, the demonstrators who had taken Al-Nusour Square on the Karkh side of Baghdad as a place to demonstrate and protest, and they had participated in the October demonstrations, withdrew and chose this square to demonstrate because supporters of the Sadrist movement had taken Tahrir Square as a place for their demonstration.
This morning, mass demonstrations took place in Baghdad and a number of central and southern governorates in remembrance of the October demonstrations that began on this day in 2019.
https://shafaq.com/ar/%D8%A3%D9%85%D9%80%D9%86/%D8%A7%D9%84%D9%85%D8%A8%D8%A7%D8%B4%D8%B1%D8%A9-%D8%A8%D9%81%D8%AA%D8%AD-%D8%AC%D9%85%D9%8A%D8%B9-%D8%A7%D9%84%D8%B7%D8%B1%D9%82-%D8%A7%D9%84%D8%AA%D9%8A-%D8%BA%D9%84%D9%82%D8%AA-%D8%A8%D8%B3%D8%A8%D8%A8-%D8%A7%D9%84%D8%AA%D8%B8%D8%A7%D9%87%D8%B1%D8%A7%D8%AA