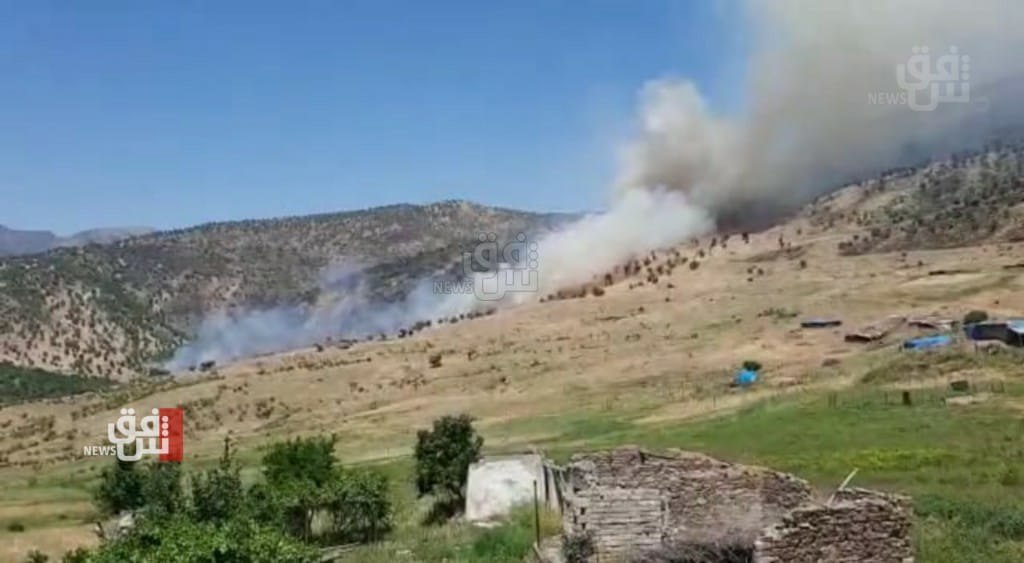 politicsKurdistan RegionUS State DepartmentbreakingIranian bombing
2022-09-28 11:05A-AA+
Shafaq News/ The United States condemned, on Wednesday, Iran's use of ballistic missiles and drone attacks on the Kurdistan Region, describing it as an "unjustified violation of Iraq's sovereignty and territorial integrity."
And the Iranian Revolutionary Guards said earlier, today, Wednesday, that it had fired missiles and drones at targets for militants in the Kurdistan Region, where an official said that nine people were killed.
"Furthermore, we also deplore comments by the Iranian government threatening further attacks on Iraq," the State Department said in a statement.
In recent days, Iranian strikes have targeted border posts in Iraqi Kurdistan, north of Erbil, more than once, without causing noticeable damage.
These strikes come in the context of tension in Iran. Where there have been daily night demonstrations since the death of the young woman, Mahsa Amini, in mid-September, after she was arrested by the morality police in Tehran.
https://shafaq.com/ar/%D8%B3%DB%8C%D8%A7%D8%B3%D8%A9/%D8%A7%D9%84%D8%AE%D8%A7%D8%B1%D8%AC%D9%8A%D8%A9-%D8%A7%D9%84-%D9%85%D8%B1%D9%8A%D9%83%D9%8A%D8%A9-%D8%AA%D8%B5%D8%AF%D8%B1-%D8%A8%D9%8A%D8%A7%D9%86%D8%A7-%D8%A8%D8%B4-%D9%86-%D8%A7%D9%84%D9%82%D8%B5%D9%81-%D8%A7%D9%84-%D9%8A%D8%B1%D8%A7%D9%86%D9%8A-%D8%B9%D9%84%D9%89-%D9%82%D9%84%D9%8A%D9%85-%D9%83%D9%88%D8%B1%D8%AF%D8%B3%D8%AA%D8%A7%D9%86