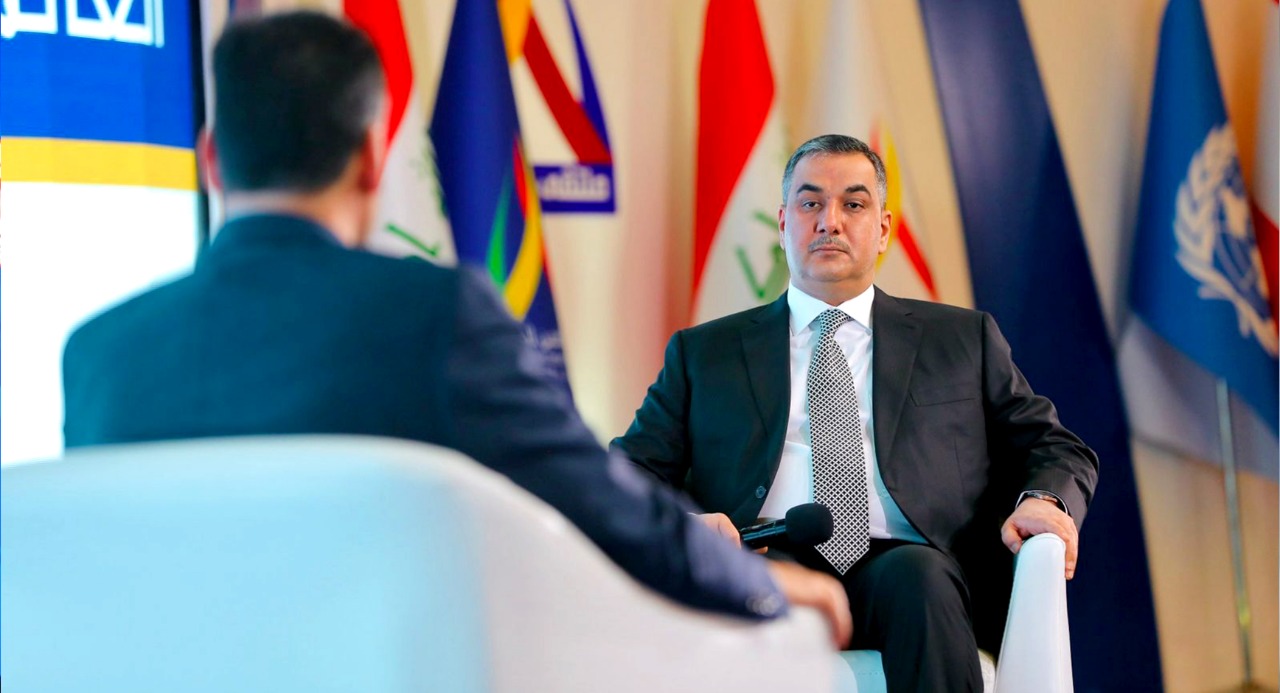 economyIraqbreakingcentral bankdelete zerosdigital currency
2022-09-27 03:54A-AA+
Shafaq News/ The Governor of the Central Bank of Iraq, Mustafa Ghaleb Makheef, said on Tuesday that the bank is working on issuing digital currency to keep pace with the development of monetary transactions in the region and the world, stressing that deleting zeros from the local currency requires a calm economic atmosphere for that.
Makheif said during his hosting at the Al-Rafidain Forum for Dialogue, that "until now, there is no specific direction, dates, and controls for issuing digital currency in the country," adding, "But during the coming period we are working on these controls to keep pace with the countries of the region and reduce the practice of dealing with cash through the issuance of this digital currency." ".
And about deleting zeros from the local Iraqi currency, the central bank governor said, "The process of deleting zeros requires the issuance of a law, and a draft law in this area has been prepared by the central bank and submitted to the previous government."
He explained that this law needs amendments, stressing that the issuance of this law requires an atmosphere because the deletion of zeros is directly related to the economy and to market prices in the country.
With regard to the issuance of the Central Bank a new category of local currency, he said, "We are working to issue a new currency, a category of 20 thousand dinars, in order to keep pace with the requirements and to match the neighboring countries," adding that "we will start announcing the new category after completing its requirements."
With regard to the exchange rate of the dollar against the Iraqi dinar, the governor of the Central Bank confirmed that "there is no intention to reduce or change the dollar exchange rate."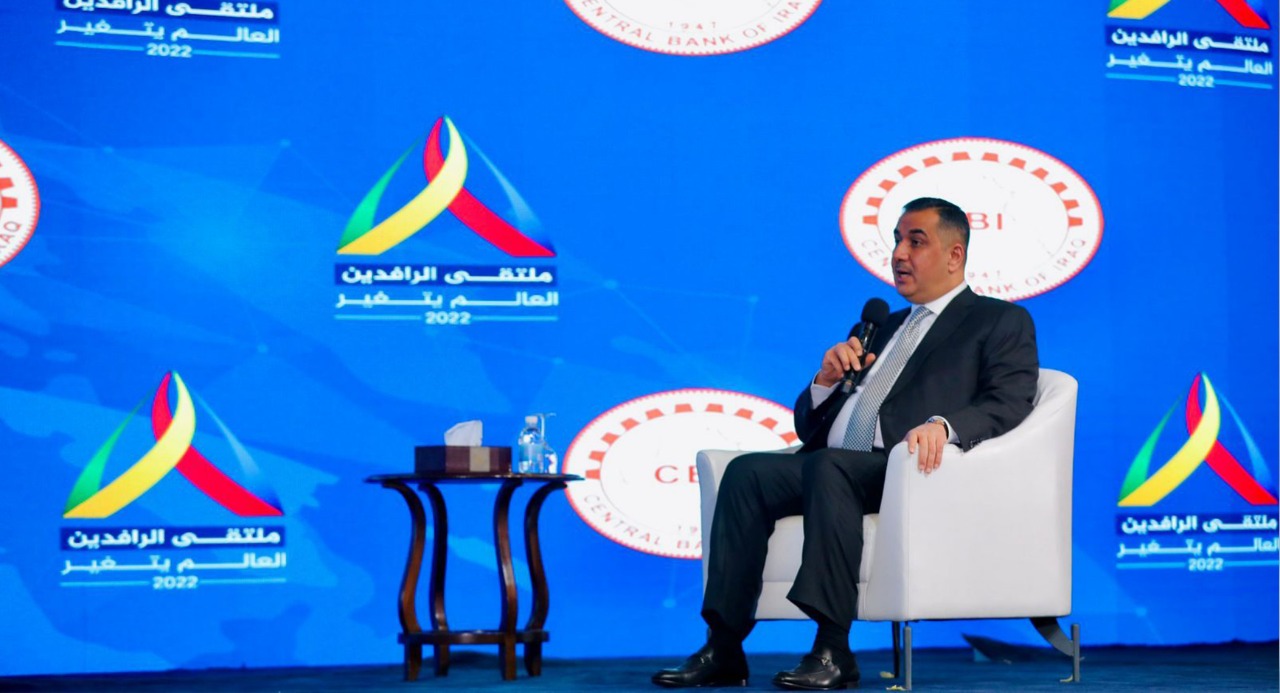 https://shafaq.com/ar/%D8%A7%D9%82%D8%AA%D8%B5%D9%80%D8%A7%D8%AF/%D8%A7%D9%84%D8%A8%D9%86%D9%83-%D8%A7%D9%84%D9%85%D8%B1%D9%83%D8%B2%D9%8A-%D8%A7%D9%84%D8%B9%D8%B1%D8%A7%D9%82%D9%8A-%D9%86%D8%B9%D9%85%D9%84-%D8%B9%D9%84%D9%89-%D8%B5%D8%AF%D8%A7%D8%B1-%D8%B9%D9%85%D9%84%D8%A9-%D8%B1%D9%82%D9%85%D9%8A%D8%A9-%D9%88%D8%AD%D8%B0%D9%81-%D8%A7%D9%84%D8%A7%D8%B5%D9%81%D8%A7%D8%B1-%D9%85%D9%86-%D8%A7%D9%84%D8%AF%D9%8A%D9%86%D8%A7%D8%B1-%D9%8A%D8%AA%D8%B7%D9%84%D8%A8-%D8%A7%D8%AC%D9%88%D8%A7