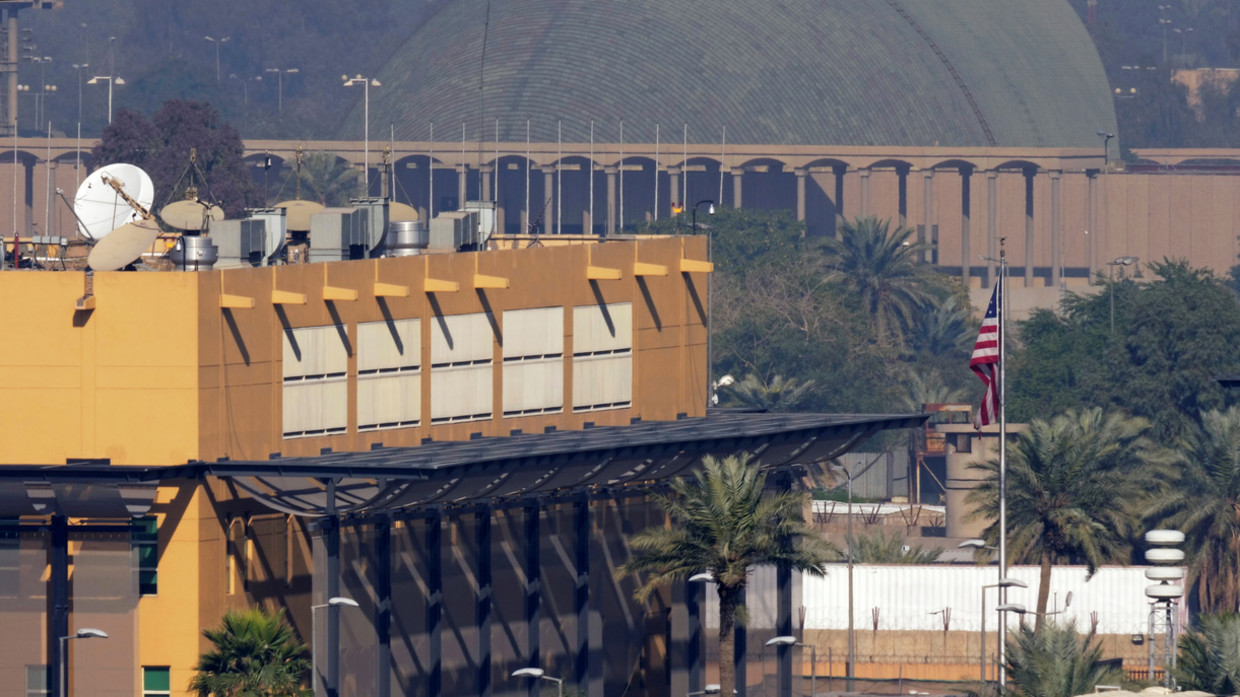 securitybreakingAmerican embassyBombing
2022-08-29 16:40A-AA+
Shafaq News/ A security source reported, on Monday evening, that at least five mortar shells fell near the American embassy in the Green Zone in the center of the capital, Baghdad, amid violent clashes with medium and heavy weapons.
The source told Shafaq News Agency, "The US embassy activated the sirens inside the building, as a result of the shells falling within the approach of the building."
The source added, "The Green Zone is witnessing violent armed clashes inside the Green Zone, where weapons (RPG, PKC, and Kalashnikovs) are used."
So far, at least five demonstrators have fallen victim, and more than 50 others, including members of the Iraqi security forces, have been injured, as a result of the clashes that took place inside the Green Zone, since the riot police began trying to break up the Sadrist protests in the government palace.
This escalation comes against the background of the leader of the Sadrist movement, Muqtada al-Sadr, announcing his retirement from political work and the closure of all political, media and social institutions associated with him, and stressing his followers not to use his name or the name of the movement in any political or media activity.
As a result, the Green Zone and government institutions in a number of southern governorates became a field of clashes after the Sadrists began the "zero hour", turning their sit-in into a general rebellion and mobilization.
https://shafaq.com/ar/%D8%A3%D9%85%D9%80%D9%86/%D8%B3%D9%82%D9%88%D8%B7-%D9%82%D8%B0%D9%8A%D9%81%D8%A9-%D9%87%D8%A7%D9%88%D9%86-%D9%82%D8%B1%D8%A8-%D8%A7%D9%84%D8%B3%D9%81%D8%A7%D8%B1%D8%A9-%D8%A7%D9%84-%D9%85%D8%B1%D9%8A%D9%83%D9%8A%D8%A9-%D9%88%D8%B3%D8%B7-%D8%A7%D8%B4%D8%AA%D8%A8%D8%A7%D9%83%D8%A7%D8%AA-%D8%B9%D9%86%D9%8A%D9%81%D8%A9-%D9%81%D9%8A-%D8%A7%D9%84%D9%85%D9%86%D8%B7%D9%82%D8%A9-%D8%A7%D9%84%D8%AE%D8%B6%D8%B1%D8%A7