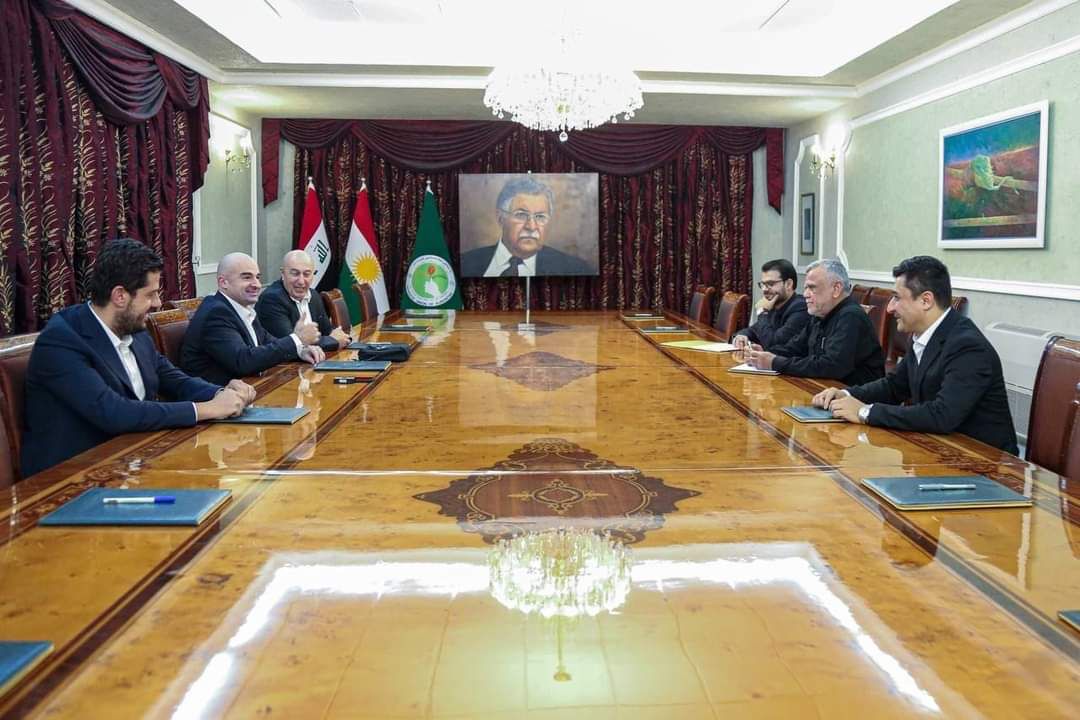 politicsSulaymaniyahbreakingHadi Al-AmriBafel Talabani
2022-08-14 16:02A-AA+
Shafaq News/ The President of the Patriotic Union of Kurdistan, Bafel Talabani, met on Sunday with the head of the Al-Fateh Alliance, the leader in the coordination framework, Hadi Al-Amiri, in the city of Sulaymaniyah, which he visited after a round of talks in Erbil.
The National Union said in a statement received by Shafaq News Agency, that during the meeting of Talabani and Al-Amiri, which was attended by Shalaw Kosrat Rasoul and member of the Political Bureau Khaled Shwani, the latest political developments and new initiatives to solve the problems facing the Iraqi political process were discussed, and views were exchanged.
The meeting stressed "the need to unify national efforts to find a constitutional and legal way out of the unwanted situation in Iraq," and the two sides agreed to continue talks and constructive dialogue to overcome issues.
Bafel Jalal Talabani stressed that the union welcomes any initiative that brings together all parties and aims to reach a national agreement and save the country from the situation it is in.
He explained, "We previously called for a national dialogue to overcome obstacles with the same policy of President Mam Jalal, and today the Patriotic Union of Kurdistan supports this new initiative that is in line with the vision of the Patriotic Union of Kurdistan and serves the public and the stability of the country."
For his part, an informed source revealed to Shafak News Agency that the initiative that Al-Amiri came up with includes all parties sitting at the dialogue table to find a legal and constitutional solution to the current political impasse, away from the tension.
Al-Amiri met this afternoon with Kurdish leader Massoud Barzani in Erbil, and they stressed the need for political parties to take steps towards solving problems and dedicating efforts to get out of the political crisis.
Meanwhile, the leader of the Kurdistan Islamic Justice Group, Ali Babir, said in a press conference that Al-Amiri's visit is to soften the atmosphere for a national meeting that brings together all the conflicting parties.
https://shafaq.com/ar/%D8%B3%DB%8C%D8%A7%D8%B3%D8%A9/%D8%B7%D8%A7%D9%84%D8%A8%D8%A7%D9%86%D9%8A-%D9%8A%D8%B9%D9%84%D9%86-%D8%AA%D8%B1%D8%AD%D9%8A%D8%A8%D9%87-%D8%A8%D9%85%D8%A8%D8%A7%D8%AF%D8%B1%D8%A9-%D8%A7%D9%84%D8%B9%D8%A7%D9%85%D8%B1%D9%8A