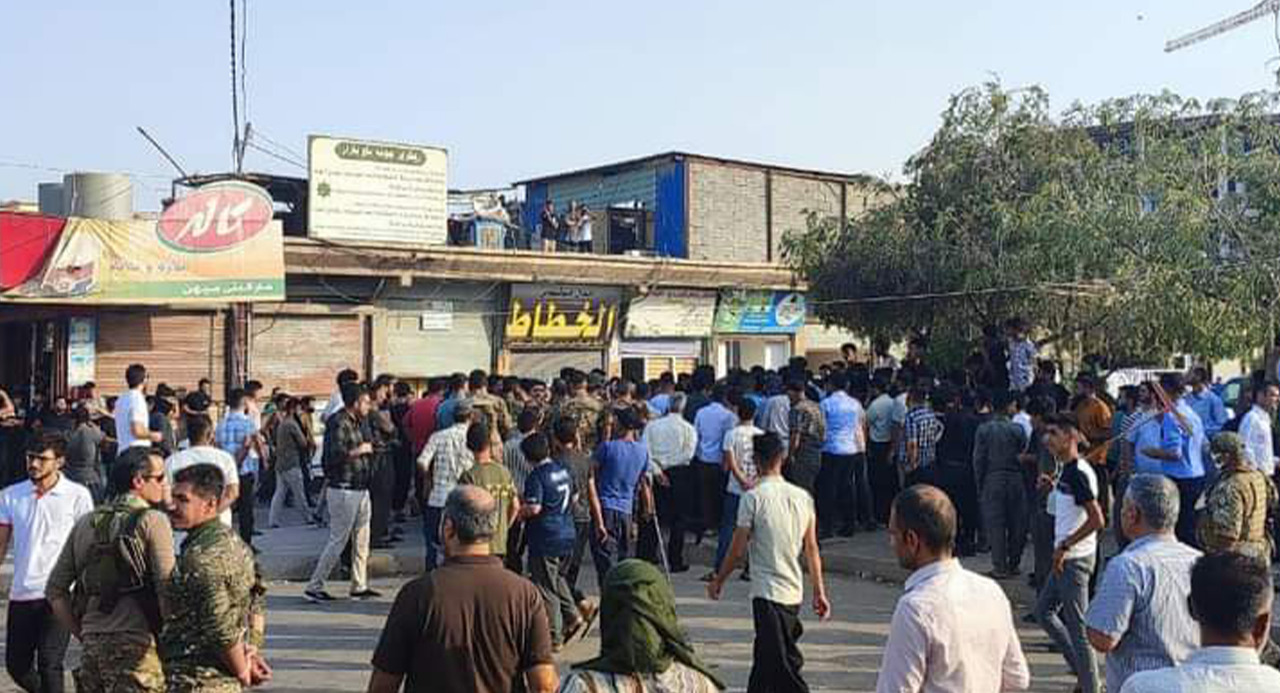 KurdistanbreakingThe new generationprotest demonstrationDeputies and activists arrested
2022-08-06 13:24A-AA+
Shafaq News/ A source in the New Generation movement, headed by Shaswar Abdul Wahed, revealed this Saturday evening, the number of the movement's representatives, activists and journalists affiliated with its media institutions who were arrested by the security forces in Kurdistan Region, against the background of the protest demonstration.
The source told Shafaq News Agency, "The security authorities in the region arrested seven deputies from the New Generation Parliamentary Bloc, and ten journalists affiliated with the movement."
He added that "35 activists who participated in the demonstration were also arrested."
It should be noted that the number of representatives of the New Generation Movement in the Federal House of Representatives is nine.
Earlier today, a demonstration was launched in Sulaymaniyah, in the center of the province, calling for changes in the mechanisms used in governance and the adoption of the democratic system.
Shafaq News Agency correspondent said that the demonstration was called by the new leader of the movement, Shaswar Abdul Wahed, this afternoon, as dozens of demonstrators gathered in the famous "Mawlawi" street in the center of Sulaymaniyah, to demand a change of government system in the Kurdistan Region.
Our correspondent said to the security forces, they dispersed the demonstrators using tear gas, and prevented the media from reaching the place of the demonstration, as well as preventing citizens from using mobile phones, even if to make a call, as those using a phone are arrested immediately.
Our correspondent stated that the demonstrations started in Sulaymaniyah, Kalar, Sayed Sadiq, and Halabja Governorate, noting that the security forces in Kalar arrested journalist Muhammad Mahmoud.
In turn, the Sulaymaniyah Journalists Syndicate demanded, in a statement received by Shafak News Agency, the release of journalists who were arrested during their media coverage of the demonstrations.
In addition, the New Generation Movement, headed by Shaswar Abdul Wahed, confirmed, in a statement received to Shafaq News Agency, that "the regional authorities have arrested a number of leaders of the new generation and its deputies, and there are more than 30 armed military vehicles besieging the headquarters of the movement's leader."
https://shafaq.com/ar/%D9%83%D9%88%D8%B1%D8%AF%D8%B3%D9%80%D9%80%D8%AA%D8%A7%D9%86%D9%8A%D8%A7%D8%AA/%D8%A7%D9%84%D8%AC%D9%8A%D9%84-%D8%A7%D9%84%D8%AC%D8%AF%D9%8A%D8%AF-%D9%8A-%D8%AD%D8%B5%D9%8A-%D8%B9%D8%AF%D8%AF-%D9%86%D9%88%D8%A7%D8%A8%D9%87-%D9%88%D9%86%D8%A7%D8%B4%D8%B7%D9%8A%D9%87-%D8%A7%D9%84%D9%85%D8%B9%D8%AA%D9%82%D9%84%D9%8A%D9%86-%D8%A8%D8%B3%D8%A8%D8%A8-%D8%A7%D9%84%D8%AA%D8%B8%D8%A7%D9%87%D8%B1%D8%A9-%D9%81%D9%8A-%D9%83%D9%88%D8%B1%D8%AF%D8%B3%D8%AA%D8%A7%D9%86