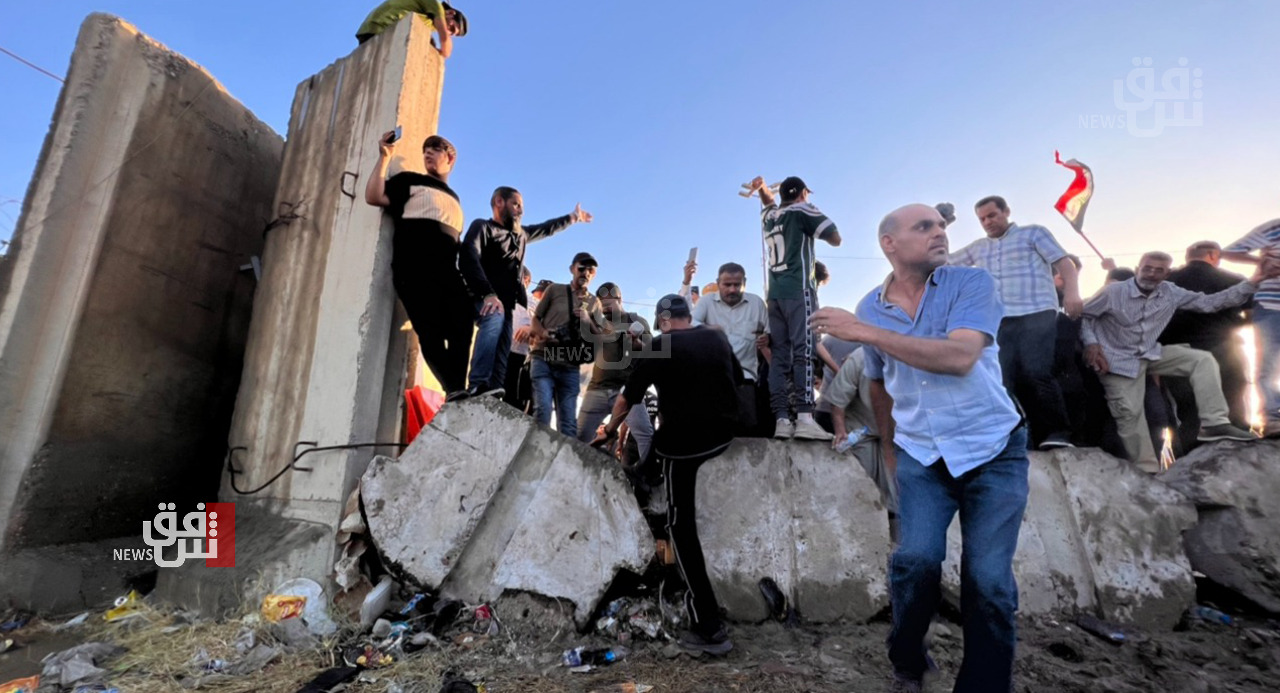 2022-07-27 11:33A-AA+
Shafaq News/ Hundreds of followers of the Sadrist movement stormed the Iraqi parliament building on Wednesday evening.
Shafak News Agency's lens documented, with a live broadcast, the entry of the Sadrist movement's supporters to the parliament building, chanting enthusiastic Sadrist slogans, while some of them are trying to reach the constitutional hall.
Earlier today, Wednesday, the Commander-in-Chief of the Armed Forces, Prime Minister Mustafa Al-Kazemi called on the demonstrators who stormed the Green Zone in the center of the capital, Baghdad, to withdraw immediately and adhere to peace.
Al-Kazemi said in a statement received by Shafaq News Agency, "I call on the demonstrators to abide by their peacefulness, to preserve public and private properties, and to the instructions of the security forces responsible for protecting them according to regulations and laws, and to immediately withdraw from the Green Zone."
He stressed that "the security forces are committed to protecting state institutions and international missions, and preventing any disruption to security and order."
This afternoon, a mass demonstration of supporters of the Sadrist movement began in Tahrir Square in the center of the capital, Baghdad, to express their rejection of the candidate of the coordination framework, Muhammad Shia Al-Sudani, to head the new government. to be able to break into it.
https://shafaq.com/ar/%D9%85%D8%AC%D8%AA%D9%80%D9%85%D8%B9/%D8%A8%D8%AB-%D9%85%D8%A8%D8%A7%D8%B4%D8%B1-%D9%85%D8%AD%D8%AA%D8%AC%D9%88%D9%86-%D8%B5%D8%AF%D8%B1%D9%8A%D9%88%D9%86-%D9%8A%D9%82%D8%AA%D8%AD%D9%85%D9%88%D9%86-%D9%85%D8%A8%D9%86%D9%89-%D8%A7%D9%84%D8%A8%D8%B1%D9%84%D9%85%D8%A7%D9%86-%D8%A7%D9%84%D8%B9%D8%B1%D8%A7%D9%82%D9%8A