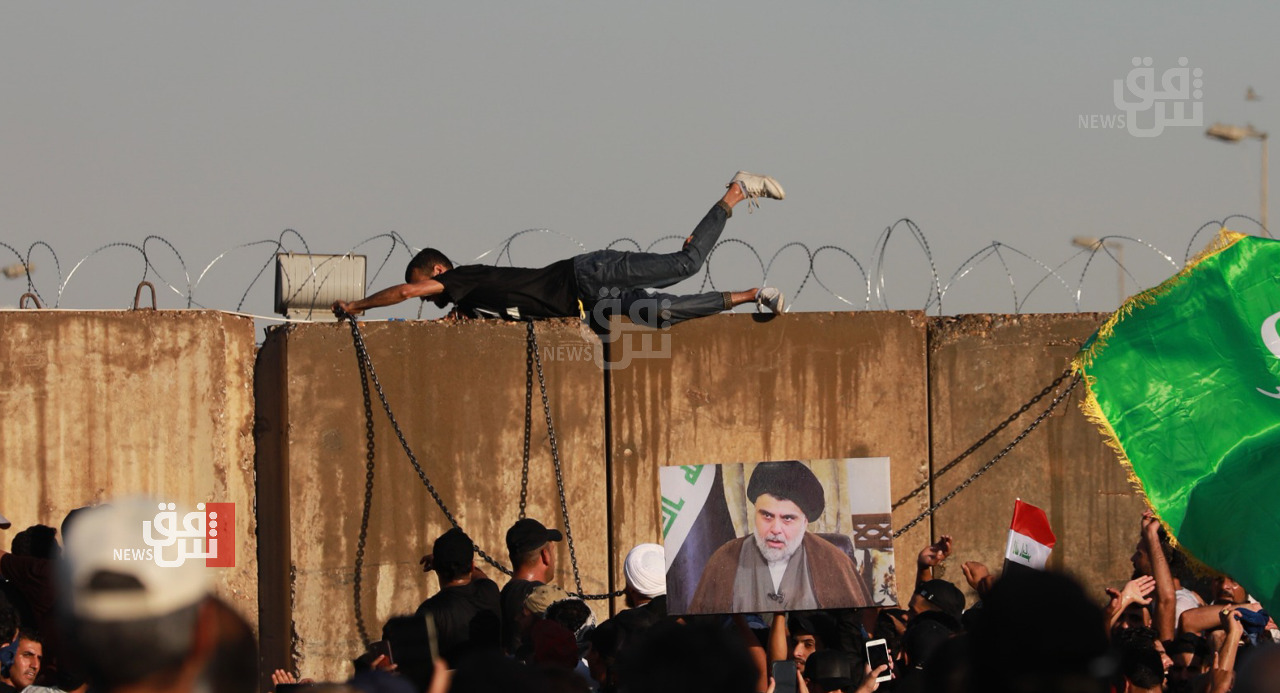 politicsbreakingMuhammed Shiaa Al-SudaniIsmael Qaanicoordinating framework
2022-07-27 14:39A-AA+
Shafaq News/ An informed source in the coordination framework that includes Shiite political forces away from the Sadrist bloc revealed that the commander of the "Quds Force" in the Iranian Revolutionary Guard, Ismail Qaani, who arrived in Baghdad today, Wednesday, held a meeting with the leaders of the coordination framework to discuss the current political developments.
The source told Shafaq News Agency, that the meeting was held outside the Green Zone, while Sadr's supporters stormed the parliament building, and the Quds Force commander was briefed on the content of the framework statement in this regard.
He added that the leaders of the framework confirmed during the meeting their adherence to the nomination of Muhammad Shia Al-Sudani for the position of prime minister, despite the Sadrists demonstrating against him.
He added, however, that the framework will reconsider this matter, only in the event that Al-Sudani requests to withdraw his candidacy personally.
Qaani, who succeeded Qassem Soleimani with the leadership of the Quds Force, who was assassinated in Iraq in a US air raid, repeated his visits to Baghdad to rearrange the Shiite house again and form a consensual government, but his previous attempts did not achieve his goal.
https://shafaq.com/ar/%D8%B3%DB%8C%D8%A7%D8%B3%D8%A9/%D8%A8%D8%B9%D8%AF-%D8%A7%D8%AC%D8%AA%D9%85%D8%A7%D8%B9-%D8%A7%D9%84-%D8%B7%D8%A7%D8%B1-%D9%85%D8%B9-%D9%82%D8%A7-%D9%86%D9%8A-%D8%A7%D9%84%D8%AA%D9%85%D8%B3%D9%83-%D8%A8%D8%AA%D8%B1%D8%B4%D9%8A%D8%AD-%D8%A7%D9%84%D8%B3%D9%88%D8%AF%D8%A7%D9%86%D9%8A-%D9%84%D8%A7-%D8%B0%D8%A7