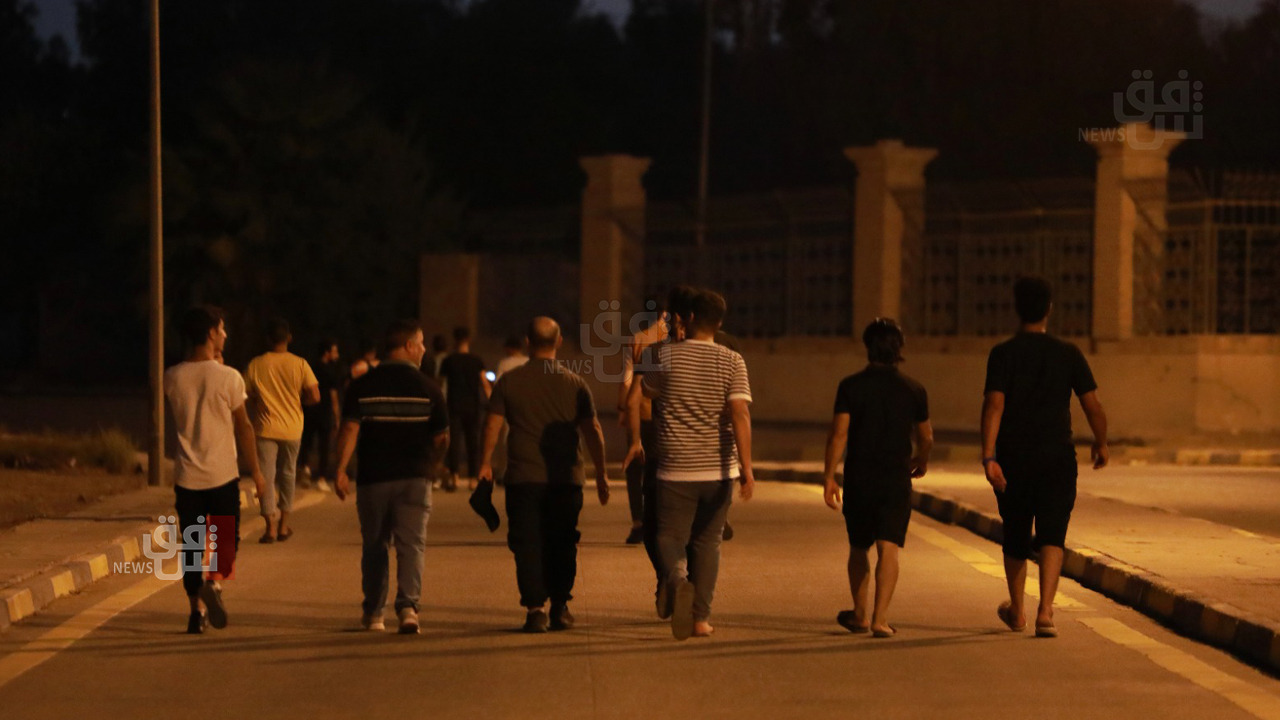 communitythe green ZonebreakingMuqtada al-Sadr
2022-07-27 12:57A-AA+
Shafaq News/ The followers of the Sadrist movement began to withdraw from the Green Zone on Wednesday, after the movement's leader Muqtada al-Sadr called on them to return to their homes.
Shafak News Agency correspondent stated that the demonstrators of the Sadrist movement chanted, "We have obeyed the master," as they withdrew from the Parliament building and the Green Zone, which they stormed this afternoon, to express their rejection of the coordination framework candidate, Muhammad Shia'a Al-Sudani to head the next government.
This afternoon, the followers of the Sadrist movement went to Tahrir Square in the center of the capital, Baghdad, to demonstrate and express their rejection of Al-Sudani, and then they headed to the Green Zone and shot down a number of concrete blocks that isolate the fortified area and invaded them all the way to the Parliament building, which they also stormed.
After that, the leader of the Sadrist movement, Muqtada al-Sadr, tweeted, on Twitter, followed by Shafak News Agency, and said, "The Muharram revolution, a revolution of reform and rejection of oppression and corruption, your message has arrived, dear friends, for you have terrified the corrupt.
https://shafaq.com/ar/%D9%85%D8%AC%D8%AA%D9%80%D9%85%D8%B9/%D8%A8%D8%B9%D8%AF-%D8%AA%D8%BA%D8%B1%D9%8A%D8%AF%D8%A9-%D8%A7%D9%84%D8%B5%D8%AF%D8%B1-%D8%A7%D9%84%D9%85%D8%AA%D8%B8%D8%A7%D9%87%D8%B1%D9%88%D9%86-%D9%8A%D9%86%D8%B3%D8%AD%D8%A8%D9%88%D9%86-%D9%85%D9%86-%D8%A7%D9%84%D8%AE%D8%B6%D8%B1%D8%A7