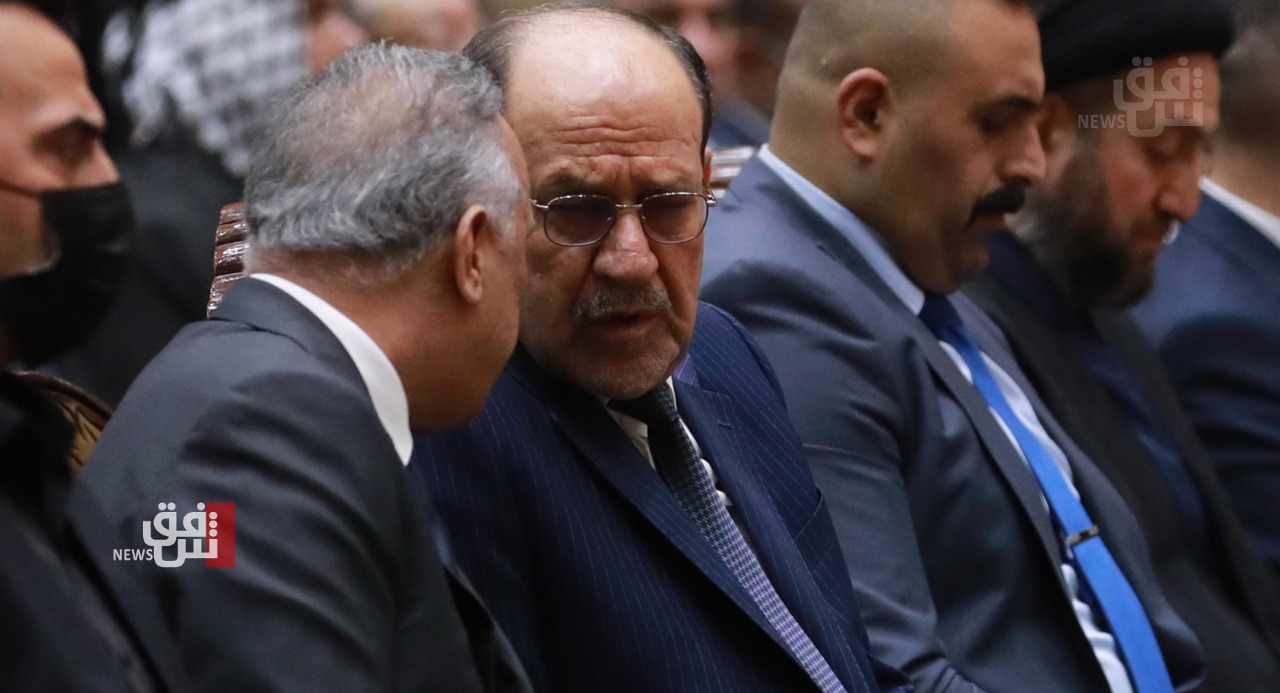 politicsbreakingNouri al-Malikicoordinating framework
2022-07-25 05:58A-AA+
Shafaq News/ The coordination framework, which brings together most of the Shiite political forces, plans today, Monday, to hold a meeting to resolve the prime ministerial candidate during the next stage.
The leader in the framework, Fadel Mawat, told Shafaq News Agency, "The race for the premiership is currently limited to (Mohammed Shia Al-Sudani and Ali Shukri), and after the withdrawal of National Security Adviser Qassem Al-Araji."
He added, "Until now, the choice of either of them for this position has not been decided, and the framework meeting will resolve this matter."
Last Tuesday, the coordinating framework formed a committee to select candidates for the position of prime minister, comprising the Secretary-General of Asa'ib Ahl al-Haq, Qais Khazali, the head of the Wisdom Movement Ammar al-Hakim, the head of the Supreme Council, Hammam Hammoudi, and the representative of the Virtue Party, Abdul-Sada al-Fariji.
Apparently, the committee reduced the names of the candidates, and they became two of those presented by the leader of the State of Law coalition, Nuri al-Maliki, namely (Muhammad Shiaa al-Sudani and Ali Shukri), after the other two candidates (Qasim al-Araji and Faleh al-Fayyad) were presented by Hadi al-Amiri.