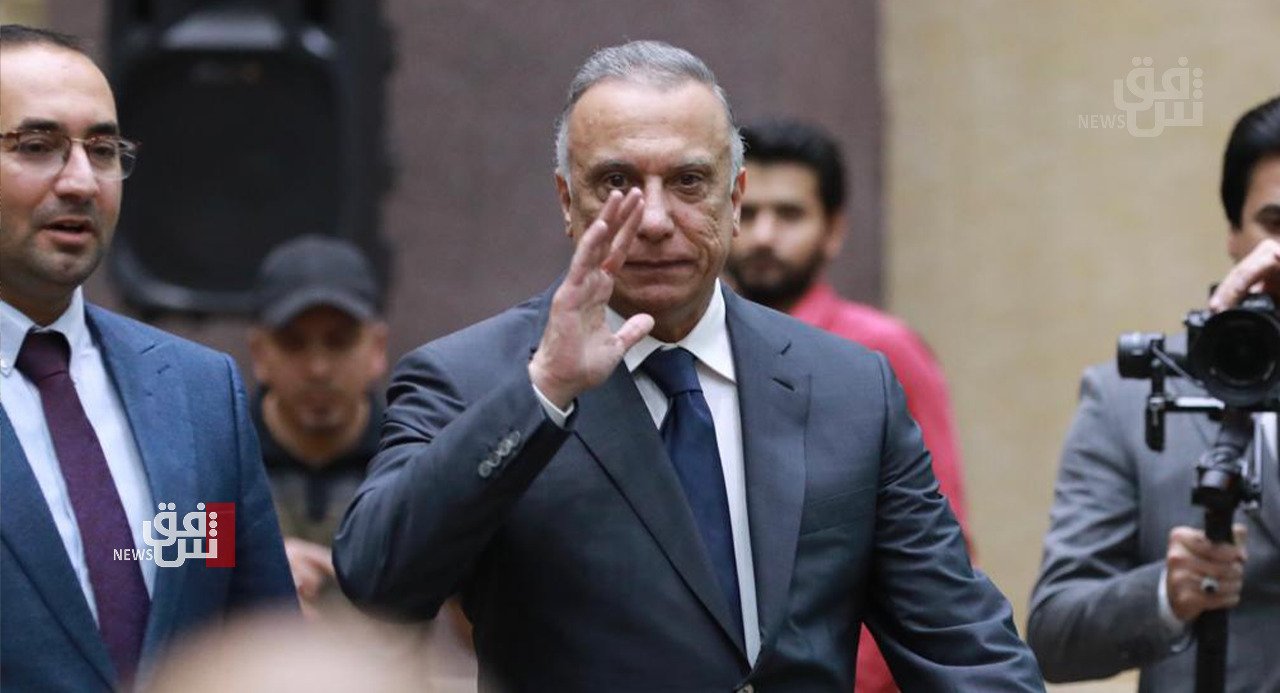 politicsIraqbreakingSaudi ArabiaMustafa Al-Kazemi
2022-07-13 12:08A-AA+
Shafaq News/ The media office of the Iraqi Prime Minister Mustafa Al-Kazemi confirmed on Wednesday the latter's participation in the summit that will be hosted by Saudi Arabia early next week, with the participation of the leaders of the Gulf Cooperation Council, Egypt, Jordan and the United States of America.
In a statement received by Shafaq News Agency, the office said that "the summit will discuss energy, food security, and environmental challenges, and outline steps for cooperation, partnership, and joint coordination regarding these crucial issues that the peoples of the entire region suffer from."
He pointed out that "Iraq's participation comes in response to the invitation of Saudi King Salman bin Abdulaziz Al Saud," noting that "participation in this summit is a continuation of the government's commitment to developing diplomatic relations, and its keenness to preserve Iraq's international standing, while adhering to the principle of moderation and maintaining balance." and avoiding the politics of axes and alliances.
In the middle of this month, Saudi Arabia will host a Gulf summit, in addition to the countries of Iraq, Egypt and Jordan, with the participation of US President Joe Biden.
The US Ambassador to Iraq, Elena Romanowski, said that the United States supports Iraq's economic integration with the countries of the region through the upcoming summit that will be held in Saudi Arabia and includes the countries of the Gulf Cooperation Council, in addition to Iraq, Jordan and Egypt, and in the presence of US President Joe Biden.
She explained that the summit will discuss several files, including security, economic, cultural and educational ties, and will confirm Washington's commitment to support those countries in dealing with the issues of the food crisis and climate change.
Today, Wednesday, US President Joe Biden arrived in the Israeli capital, Tel Aviv, the first stop of his visit to the Middle East.
Joe Biden's plane landed at Ben Gurion Airport, where he was received by Israeli Prime Minister Yair Lapid.
https://shafaq.com/ar/%D8%B3%DB%8C%D8%A7%D8%B3%D8%A9/%D8%A7%D9%84%D8%B9%D8%B1%D8%A7%D9%82-%D9%8A-%D9%83%D8%AF-%D9%85%D8%B4%D8%A7%D8%B1%D9%83%D8%AA%D9%87-%D8%A8%D9%80-%D9%82%D9%85%D8%A9-%D8%A7%D9%84%D8%B3%D8%B9%D9%88%D8%AF%D9%8A%D8%A9-%D8%A7%D9%84%D9%85%D8%B1%D8%AA%D9%82%D8%A8%D8%A9-%D9%88%D9%8A%D9%86-%D9%89-%D8%A8%D9%86%D9%81%D8%B3%D9%87-%D8%B9%D9%86-%D8%B3%D9%8A%D8%A7%D8%B3%D8%A9-%D8%A7%D9%84%D9%85%D8%AD%D8%A7%D9%88%D8%B1-%D9%88%D8%A7%D9%84%D8%AA%D8%AD%D8%A7%D9%84%D9%81%D8%A7%D8%AA