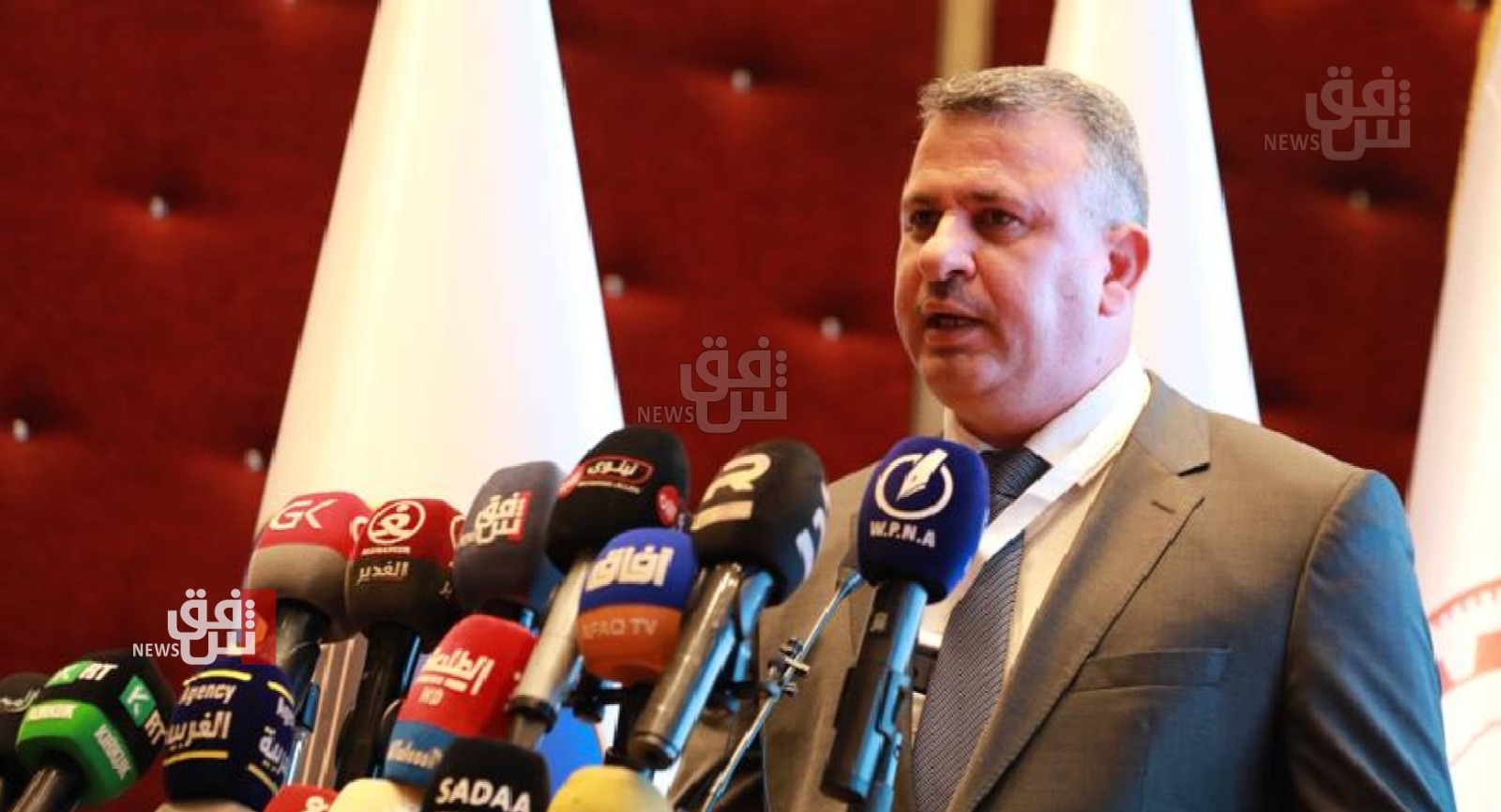 economybreakingCentral Bank of Iraqfinancial abundanceSovereign Fund
2022-07-12 06:16A-AA+
Shafaq News/ The Central Bank of Iraq called for the establishment of a sovereign fund, after the financial abundance, while it was considered that the currency auction is a channel to provide hard currency for the imports of foreign traders.
The Deputy Governor of the Bank, Ammar Khalaf, said in an interview with Shafak News Agency, "We call for the necessity of establishing a sovereign fund, especially to benefit from the financial abundance of the state."
He added that "the decision to establish such a fund remains affiliated with the Iraqi government and the Ministry of Finance in the first place," noting that "it is possible for the central bank to contribute to the management of this fund."
On the other hand, Khalaf considered that "the currency auction is a channel for providing foreign currency for traders to cover their imports of foreign goods, in addition to covering travelers' expenses through banks and exchange companies."
Iraq is one of the countries that benefited most from the rise in oil prices globally during the past months, and the reason is that most of Iraq's financial resources come from oil.
Iraq's oil revenues amounted to 11.4 billion dollars last May, and last June 11.5 billion dollars.
https://shafaq.com/ar/%D8%A7%D9%82%D8%AA%D8%B5%D9%80%D8%A7%D8%AF/%D8%A7%D9%84%D8%A8%D9%86%D9%83-%D8%A7%D9%84%D9%85%D8%B1%D9%83%D8%B2%D9%8A-%D9%8A%D8%AF%D8%B9%D9%88-%D9%84-%D9%86%D8%B4%D8%A7-%D8%B5%D9%86%D8%AF%D9%88%D9%82-%D8%B3%D9%8A%D8%A7%D8%AF%D9%8A-%D8%A8%D8%B9%D8%AF-%D8%A7%D9%84%D9%88%D9%81%D8%B1%D8%A9-%D8%A7%D9%84%D9%85%D8%A7%D9%84%D9%8A%D8%A9