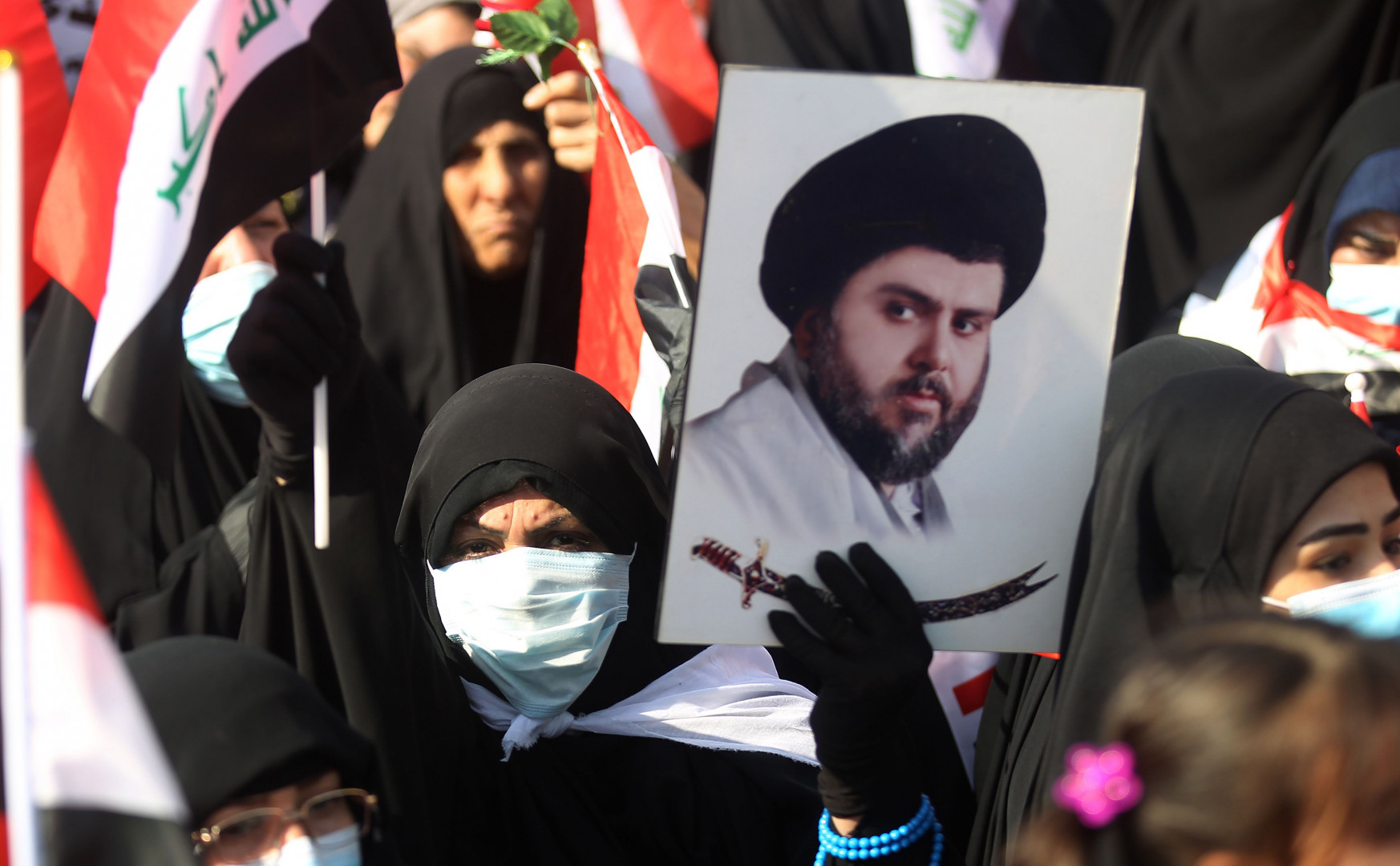 politicsbreakingSadrist MovementIraqi stategovernment formationcoordinating frameworkcurrent positions
2022-07-08 14:04A-AA+
Shafaq News/ The coordinating framework, which includes Shiite political forces, declared on Friday to preserve the positions and positions of the Sadrist movement in the Iraqi state and not to touch them in the event that the next federal government is formed in isolation from the current.
The representative of the State of Law coalition Aref, the lawyer, told Shafak News Agency, "We can say that the framework is proceeding with the formation of the government after Eid al-Adha."
He added that "the coordination framework sees that the places and positions of the Sadrist movement are preserved in the Iraqi state and cannot be touched despite their withdrawal from the political process."
The lawyer continued, "The last tweet of the head of the coalition, Nuri al-Maliki, is clear to the political blocs, and that the next government will not be exclusionary or marginalizing any party that contributed to the political process and participated in the elections and withdrew from it."
It is noteworthy that the political blocs agreed in the parliament session that was held on Thursday, June 23 of this year, to proceed with the formation of the new federal government, according to the principle of "partnership, balance, and consensus", which are the conditions announced by Kurdish leader Massoud Barzani.
This agreement came after the breakdown of the tripartite alliance between the Kurdistan Democratic Party led by Masoud Barzani, the Sovereignty Alliance headed by Khamis al-Khanjar, and the Sadrist movement led by Muqtada al-Sadr following the resignation of the Sadrist bloc's deputies, and the current's withdrawal from the political process by order of al-Sadr.
The Sadrist bloc had obtained the highest votes in the early legislative elections that took place in October of 2021, but the efforts of the leader of the current failed to form the new federal government due to the Shiite coordination framework standing in its way by obtaining a fatwa from the Federal Court with the so-called blocking third in a contract The session for electing the President of the Republic, which paves the way for naming the Prime Minister.
A parliamentary source had revealed last month to Shafak News Agency about the formation of the new government after the Eid al-Adha holiday, and while he indicated that it will be a "component quota" government, he confirmed the anticipation of the political blocs outside the Shiite house of the ministries of the Sadrist movement after the resignation of his deputies and their non-participation in the next government.
https://shafaq.com/ar/%D8%B3%DB%8C%D8%A7%D8%B3%D8%A9/%D8%A7%D9%84-%D8%B7%D8%A7%D8%B1-%D9%8A%D8%B7%D9%85-%D9%86-%D8%A7%D9%84%D8%B5%D8%AF%D8%B1%D9%8A%D9%8A%D9%86-%D9%85%D8%A7%D9%83%D9%86%D9%83%D9%85-%D9%88-%D9%85%D9%86%D8%A7%D8%B5%D8%A8%D9%83%D9%85-%D9%81%D9%8A-%D8%A7%D9%84%D8%AF%D9%88%D9%84%D8%A9-%D8%A7%D9%84%D8%B9%D8%B1%D8%A7%D9%82%D9%8A%D8%A9-%D9%85%D8%AD%D9%81%D9%88%D8%B8%D8%A9